Travel back in time to the special atmosphere of Capri and St Tropez, as it was in the 1950s, choosing your next getaway on the coast of Monopoli, Italy. Within an authentic and welcoming environment, with the sea breeze traveling you will discover Don Ferrante, a boutique hotel ideally located in the heart of the old city, which is housed in a beautiful mansion.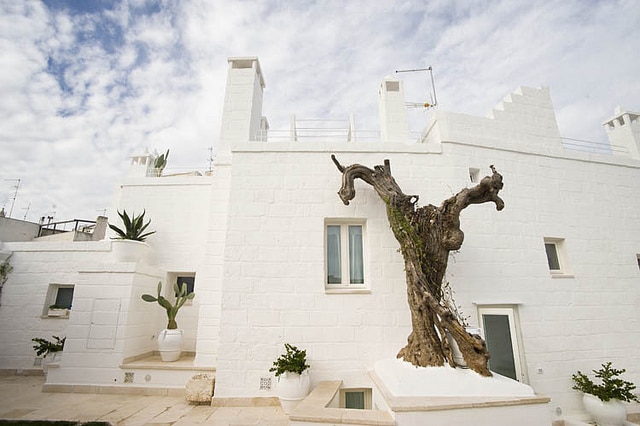 Overlooking the blue waters of the Mediterranean and with a magical romantic atmosphere created by the indoor conditions, the Don Ferrante offers a unique opportunity for an unforgettable stay.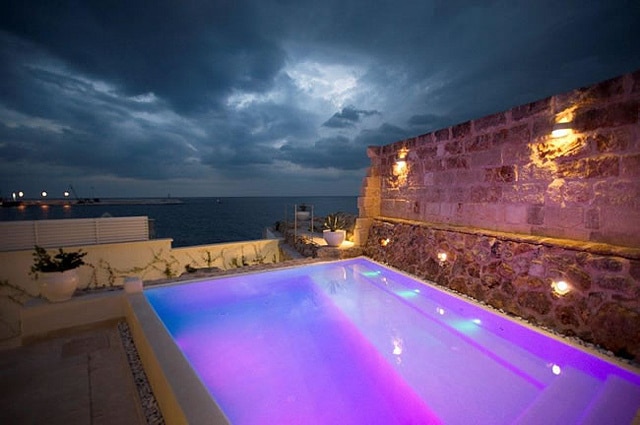 Fully renovated, respecting the original design, each room is elegantly furnished with great care and attention to detail, following the typical Mediterranean style, in shades of beige, with brass details in light wood furniture.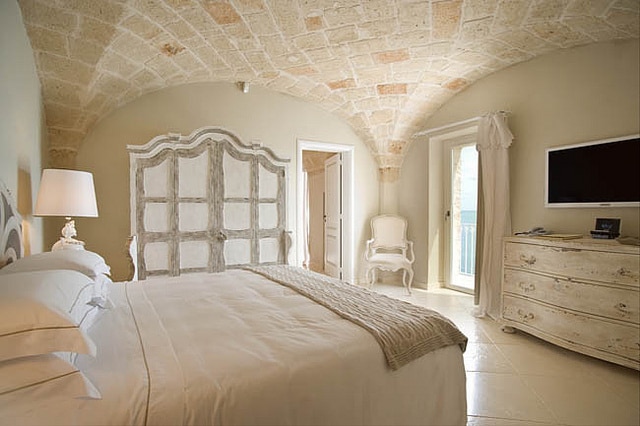 From sunrise to sunset, the sea view, will make every moment special in your suite of this exclusive hotel. Decorated with aesthetics furniture, king-size bed, sitting area with sofa and a large balcony for endless relaxation. Start your day with breakfast in the restaurant Locanda Don Ferrante, choosing from a wide selection of homemade cakes and pastries, homemade jams and traditional, local cheeses, fresh fruit and an aromatic espresso.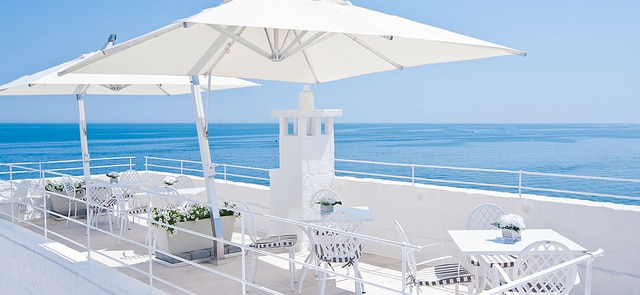 The Locanda has been transformed into an old gunpowder cellar of the 16th century and is located between the blue sea and the white houses in the old streets of Monopoli. Here you can taste local dishes and special dishes of Puglia, but also a wide selection of wines, while summer flavors will join you in welcoming terrace over the sea.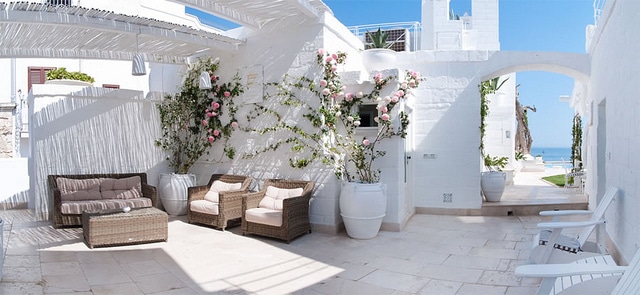 The Lounge Bar with a relaxed atmosphere, is the ideal place to relax and enjoy a drink or a refreshing cocktail by the pool.
View more here: Discover the secret beaches of Italy, Discover the secret Venice | Italy.
By Nicole P.
Don Ferrante photos: 01/01/1800 Don Ferrante.