Planning a trip to Los Angeles this year? Good choice – as one of the most exciting cities in the state of California, it's somewhere that's jam-packed with amazing attractions. However, as easy as it is to spend your entire holiday exploring the city without wasting a single second feeling bored, I think it's well worth seeing what's on offer just a short drive from the metropolis.
Sprawling across such an incredibly vast area, the US lends itself perfectly to road trips. While you might not necessarily want to spend your whole break in the car, you won't regret hopping behind the wheel for one or two short jaunts to some of the amazing places sprinkled just outside the city limits. That's why we've compiled the top three destinations to visit during your break in LA. Prepare to be inspired!
1) Long Beach
At a glance:
• Driving time from LA: Approximately 30 minutes
• Located in Los Angeles County, California
• Set along 5.5 miles of sandy beaches
The first destination on our list is the lovely Long Beach, a city whose appeal lies in the fact that it somehow oozes the charm of a small seaside village, while still offering everything you could want from a world-class city. Another key characteristic that makes this location really stand out from the crowd is that it is home to an excellent mix of attractions, from historic ships filled with haunting stories to fun-filled aquariums. Among the very best are the Queen Mary and the Aquarium of the Pacific.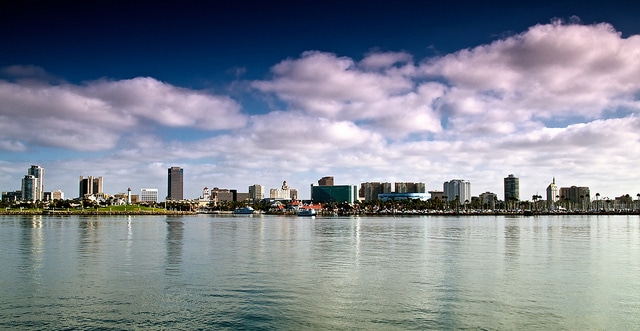 The former is easily one of the city's most celebrated attractions. A heritage vessel, it has a rich history but these days is best known as a luxurious floating hotel. However, that doesn't mean it's not still an exciting place to visit – in fact, you can take all kinds of fascinating tours when you come here. These include the Ghost & Legends Tour, which will tell you all about the spooky tales that have given the vessel its nickname of 'the haunted ship'.

The latter, meanwhile, is a particularly good place to visit if you're travelling with children. Located at 100 Aquarium Way, Long Beach, the Aquarium of the Pacific is home to approximately 12,000 marine creatures and a huge variety of exhibits. These include the June Keyes Penguin Habitat, which is complete with a crawl-in space that allows you to get incredibly close to these amazing animals.
2) Anaheim
At a glance:
• Driving time from LA: 30-40 minutes
• Located in Orange County, California
• Famous for its world-class theme parks
California is famously home to some of the world's top theme parks – think Disneyland, Universal Studios, Legoland and Knott's Berry Farm. So, if you're planning a holiday to California, I think it's always worth trying to squeeze in a visit to at least one. Fortunately, Anaheim is just a short drive from LA, and this is where you'll find one of the very best – Disneyland Park.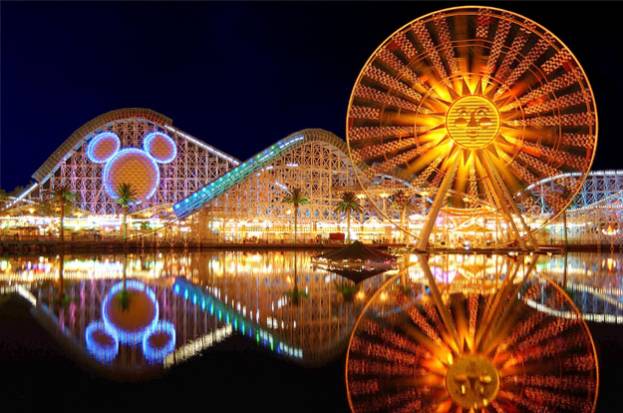 Having opened back in 1955, Disneyland Park offers the state's classic theme park experience, which is one of the reasons it stands out from the crowd. The park is centred around Sleeping Beauty's Castle and is made up of eight lands, each with its own fun and exciting theme. Young children are bound to be particularly excited by Mickey's Toontown, where you can have thrilling adventures on rides like Roger Rabbit's Car Toon Spin. If you're after a real adrenaline hit, though, head to Tomorrowland to experience the high-speed twists and turns of Space Mountain.
3) Palm Springs
At a glance:
• Driving time from LA: Between one-and-three-quarter and two hours
• Located in the Coachella Valley, Riverside County, California
• A desert resort city famous for its leisure attractions
Last on our list is Palm Springs. In my opinion, this desert resort city offers the pinnacle of California's leisure options. Home to more than a hundred golf courses, a selection of spas, great restaurants and countless outdoor activity options, Palm Springs has long been a favourite playground of the stars. In fact, many of its top attractions relate to famous former resident Frank Sinatra, including the Twin Palms Estate, the Rancho Mirage Compound and Sinatra's Star.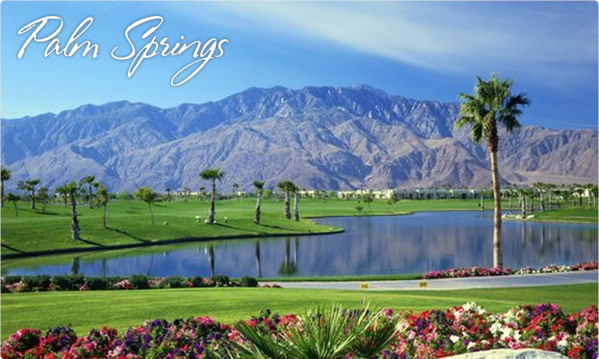 There's so much to do here that it's nigh-on impossible to list all the options. That said, I think the golf courses really stand out – particularly firm favourites like the Firecliff Course at Desert Willow Golf Resort and Escena Golf Club. I also reckon taking a tour of the incredible San Andreas Fault is a must. Heading out in a Jeep or Hummer, you will be given a tour by a knowledgeable guide who will tell you all about this weird and wonderful 810-mile scar in the landscape.
Photos: Serge Freeman , Zphotography! ,michaelwaks, ownthedesert