There are some restaurants where high gastronomy passes second. This is because the absolute protagonist is the view: of a jungle, a cave, the sea or even below it. Discover below restaurants around the world with spectacular views.
Dasheene, St. Lucia, Caribbean
Visitors flock to Dasheene to enjoy the wonderful views and the award winning cuisine. Best known for the exquisite and innovative menu items, the Dasheene is open for breakfast, lunch and dinner. The Chef Nigel Mitchel, creates unique flavor dishes such as sweet potato and coconut soup, Caribbean lamb salad, grilled vegetables Cajun Creole and many others.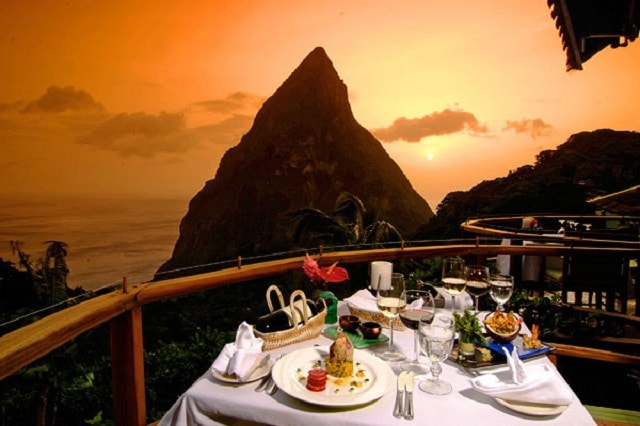 Ristorante Grotta Palazzese, Puglia, Italy
Naturally lit by the reflections of the water, the summer cave has been the perfect location for many people that need a romantic moment, since the local aristocracy were making receptions there in 1700. Enjoy gourmet flavors by the sound of splashing waves.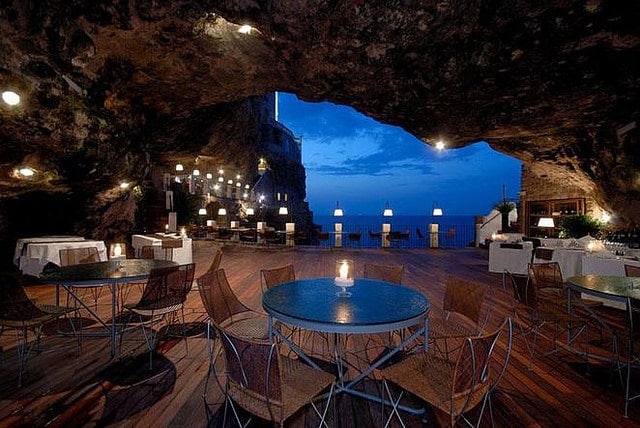 Volcano View, Santorini
Guests can enjoy a relaxing sunset overlooking the Aegean Sea and the caldera of Santorini, enjoying Greek appetizers, crispy salads with local tomatoes, fresh local fish and seafood, a variety of dishes with meat and delicious desserts. Guests can also taste the local wine of Santorini that has been appreciated around the world.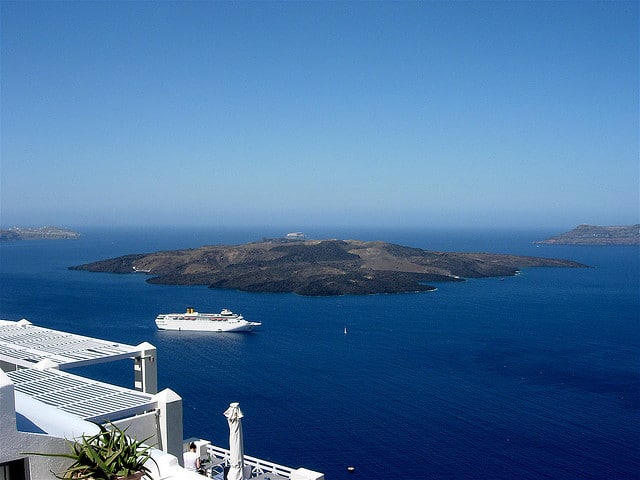 Ithaa Undersea Restaurant, Maldives
Voted as "the most beautiful restaurant in the world" for 2014 by the New York Daily News, the Ithaa is located five meters below sea level, offering panoramic 180 degree views from the living coral gardens around it. The Ithaa, which means "mother of pearl" in the Maldivian language, serves modern European cuisine.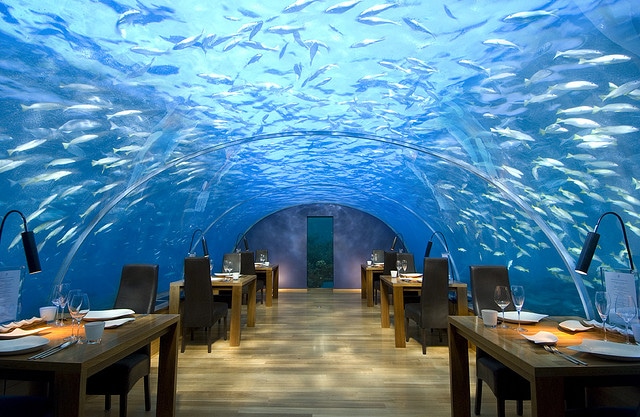 Fangweng, Yichang, China
The restaurant Fangweng located near the famous scenic cave «Three Travellers», is known as the only restaurant in a cave around the world. The restaurant is located in a cave along the river. On one side of the restaurant, customers can see the water of the Yangtze River flowing. A bungee jumping platform is on the opposite of the restaurant, so the customers can watch the jumps live, while eating.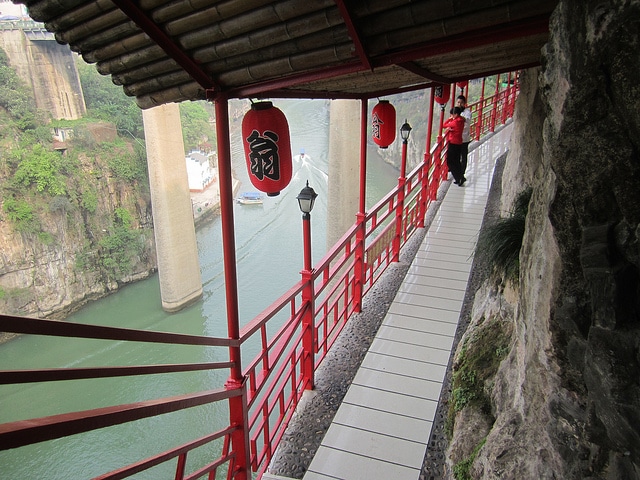 View more here: The most expensive restaurants in Europe, Five small and very special restaurants.
By Nicole P.
Restaurant views photos: donfaw, KEEPING TRAVEL AHEAD, DZ1960, Y-Tam Tour, resorttothebest.