Kingswear Castle
It can be characterised as a manor place equipped at all points, with a lot of battlements and cannons pointing out to the sea. It is located in England, more precisely in Devon and is one of the fifteenth century artillery towers that has survived wars and bad weather, remaining clinging to the cliff.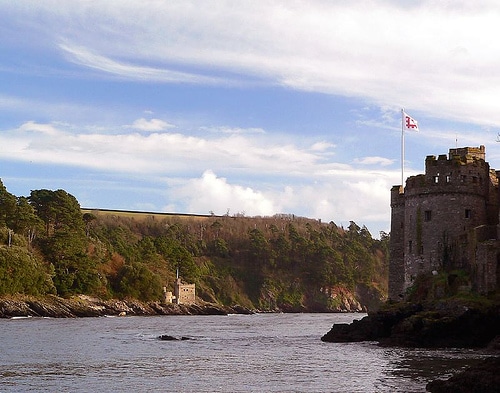 Today, the castle of Kingswear continues to preside over the estuary of the River Dart, along with its twin built on the other side. But it is not a military garrison: After the restoration and construction of the interior it has become a very special residence, which may be rented to spend a few days you want to have feeling of a true lord in: a fitted kitchen, a panoramic terrace, a garden, a parking and two double rooms protected by walls. Since it is located in the middle of the woods don't go without Hunter willies because the weather in England is not forecasting and you might be in the middle of a rainy day.
Seven nights in Kingswear Castle for 4 people, cost £ 1857 (just over 2,000 euro)
Martello Tower, Aldeburgh
We can say that is a little defensive building built on the coast in the nineteenth century to defend the British Empire during the Napoleonic wars. Here is the Martello Tower, one of the towers that were built between 1804 and 1812 to guard the southern and eastern coasts of the Empire. They were a total of 103 towers built between the Seaford, Sussex and Suffolk (structures that during the Second World War meant to play an important military role)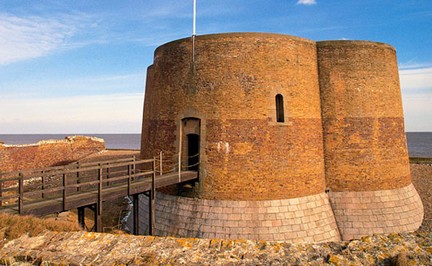 Now that the wars are remote, at least geographically, the Martello Tower in Aldeburgh has been restored and renovated to create a large loft with two bedrooms, bathroom, living room and kitchen: all within the massive walls of the tower and a bridge behind drawbridge. Guests who decide to spend a few nights in the tower will be able to enjoy the spectacle of the great beach, listening to the sound of the sea illuminated by the light of Orford Ness.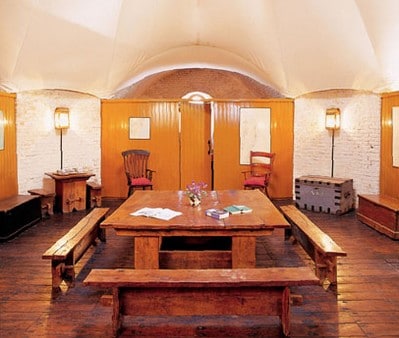 The price for 4 persons and 3 nights in January is 658 pounds (around 730 euro).
Photo 1: me'nthedogs, Photo 2+3: amandabhslater