The Kicker Rock is a few kilometers long uninhabited island of the archipelago of San Cristobal, in the National Park of the Galapagos Islands. It is a fully protected place where all activities are prohibited except for diving around the rock.
It is a very distinctive rock formation of volcanic origin consisting of two large islands that have been separated by sea erosion, each reaches over 100 meters high above the sea.
What separates them are two spectacular vertical walls on each rock and a narrow channel in the middle through which passes the seawater.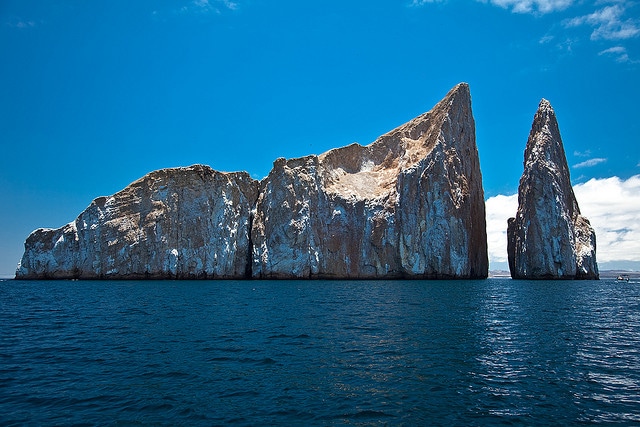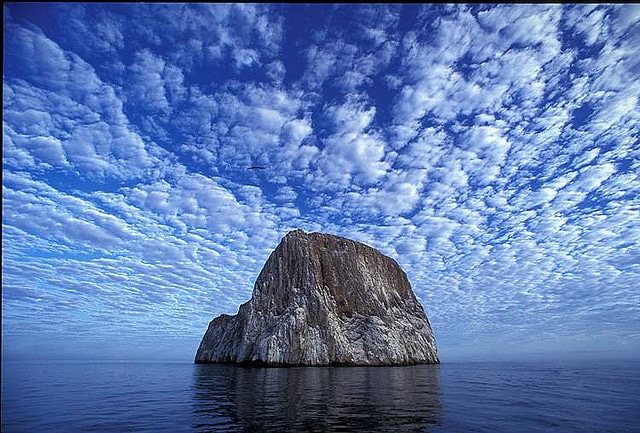 This peculiar arrangement of the island has made it one of the best diving spots in the Galapagos Islands and the world. Kicker Rock is inhabited by all kinds of corals and marine species such as turtles, hammerhead sharks, sharks, sea lions and more.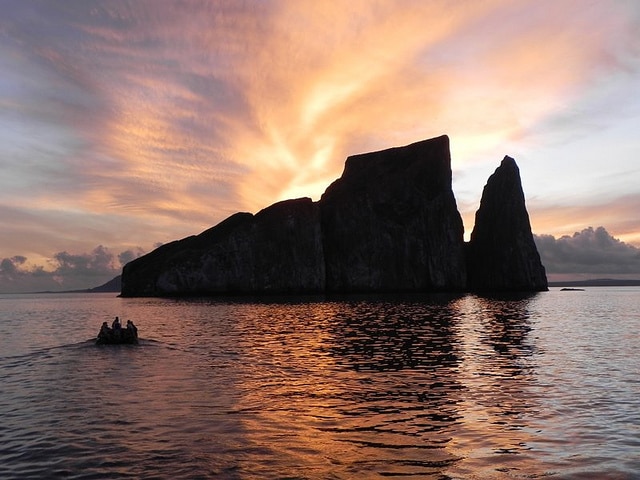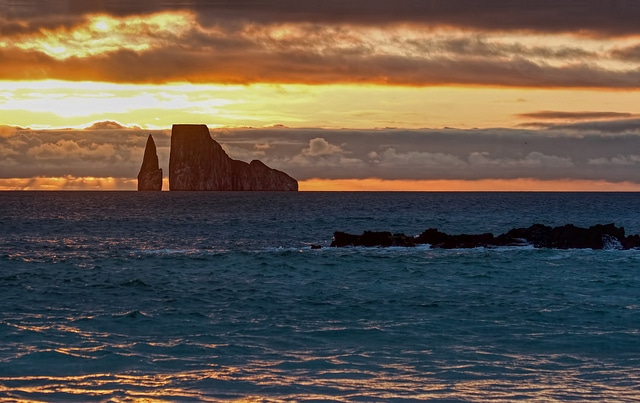 How To Get There
Being an island and being protected by the law for national parks of Ecuador, it can be reached only by sea. A San Cristobal Island can be reached by sea from Santa Cruz. It is required to go with a special permission from the local government of Ecuador, so it's easier to hire an agency or private enterprise with permission to dive near Kicker Rock. Approximate price per person is about $80 and includes a full day route stopping at pristine beaches, diving equipment and diving for about 2 hours near Kicker Rock.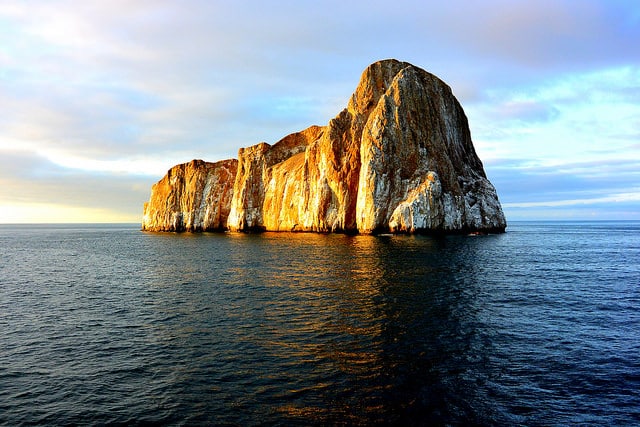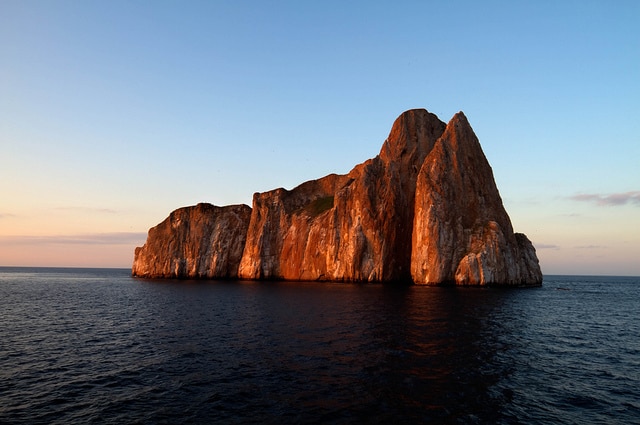 The main attraction is obviously under the sea. If the weather permits, you can dive through the narrow channel. You'll encounter a lot of aquatic animals such as sea lions and sharks. It is without a doubt one of the best destinations to enjoy or learn to dive, everything you see is of incalculable beauty that will certainly not disappoint.
Photos: John Solaro, Kathleen, Ronald Woan, camp9, mason, Peri Apex.