Giant's Causeway is a natural rocky outcrop situated in Northern Ireland, near a town called Bushmills. It is the combination of history and nature, the meeting of two opposite worlds but at the same time beautiful, unique and surprisingly fascinating. In this article we will see how and why to visit this wonderful place and have the experience of a lifetime!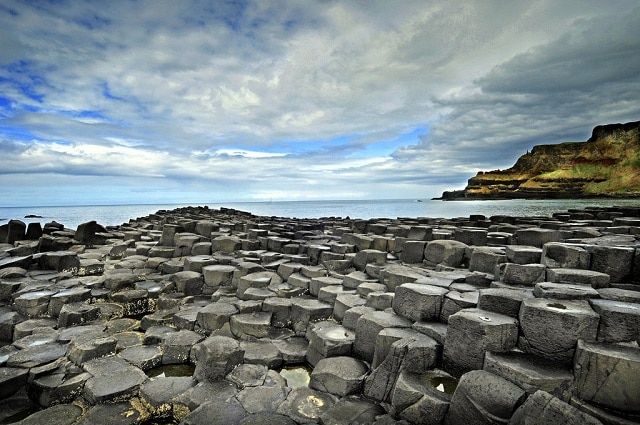 One of the cities from where you can reach the Giant's Causeway is Derry, the second largest city in Northern Ireland. From here daily from May to September, you can get to the Giant's Causeway with buses that leave from the tourist information center in Derry at 11:00 in the morning and take you back into town around 17:00, with a very low cost of £ 15 for adults and £ 10 for children.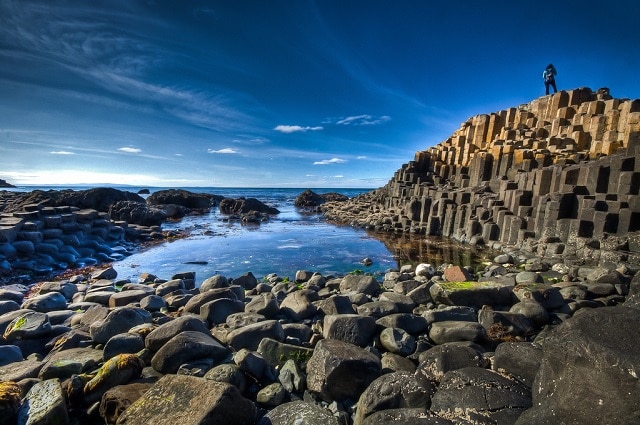 On arrival, you begin to walk in this enchanted place, taking a trail and then you find yourselves in front of Carrick-a-rede rope bridge (rock in the road), a place full of green cliffs overlooking the sea. Continuing along the path you will definitely cross a wooden bridge, suspended in the air, to reach the Giant's Causeway. This is also a fantastic experience, as the one that follows.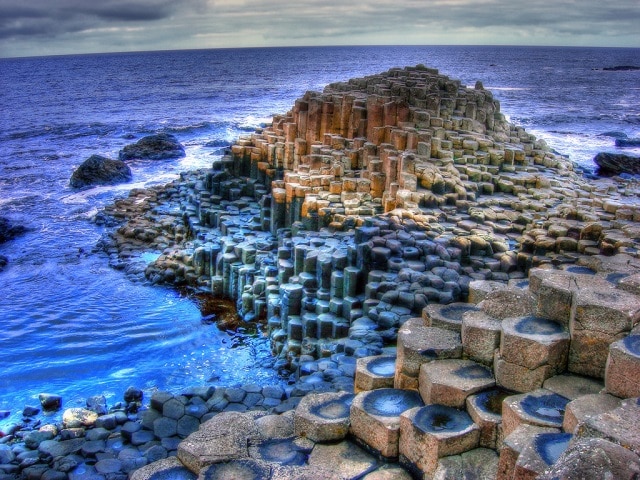 After the bridge, you take a walk to get then to nearly 40,000 basalt rocks that create a picturesque landscape. They are hexagonal in shape, overlooking the sea to Scotland. Some of them are funny, since they have been carved by the sun while others are immersed in the sea, making them look like an underwater path. The Giant's Causeway is a basaltic rock formation that originated following a volcanic eruption that took place millions of years ago. Its characteristic is due to the square shape of these rocks which form the columns of various heights.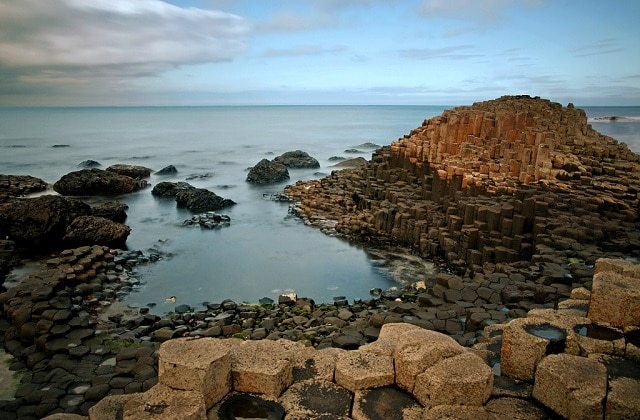 The legend has it that this place was built by a giant called Finn McCool to reach Scotland and fight against another giant called Benandonner. However, there are many variations to this story. Giant's Causeway is a protected area, because in this area there are numerous seabirds such as the cormorant, guillemot and razorbill and also into the gaps on the rocks are hosted numerous rare plants such as fescue spleenwort and the marina.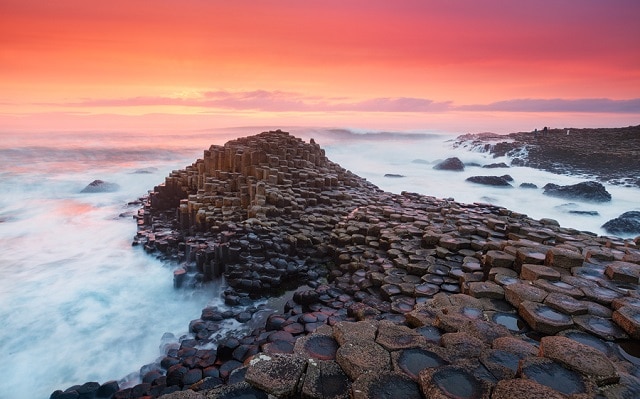 The weathering that has occurred over the years has carved the rocks making natural statues in the shape of a boot, the eye of giant, a beehive and a giant harp.
Giant's Causeway photos by: Mari Ward-Foster, Massimo Berta, Chad Galloway, fen_snapz, Michael
For more on Ireland check: Sightseeing in Dublin for those in a hurry| Ireland, A Day in Dublin, the capital of Ireland