The first question that many will arise, especially if they want to understand which exit to take on the highway, is: where is Bussolengo? Simply said, it are between Verona and Lake Garda and they got to see the Christmas Village (open until January 6, 2013) set up in a large Flover greenhouse.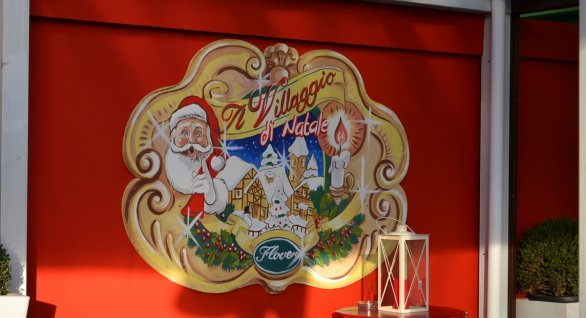 Basically they have created a theme route within the spaces of the company that sells plants and related annexes. The Christmas space, which can be accessed by paying a euro ticket (but only on weekends), which is divided between nativity scenes, Christmas trees and their decorations, figurines, wreaths, flowers, garlands, animated elves, Christmas songs, mulled wine, Christmas beer, photos with the big red and white bearded man, etc etc. The areas official: the magic forest, the cribs from the world, the post office of Santa Claus, the balloon of the gnomes, the diner in the village. If you have not done the tree or you need to give a little Christmas spirit to your home, you should be going from Bussolengo …
Everything is open from 9 am to 19:30 every day (apart from the 25th of December and the 1st of January). Needless to say, avoiding the Sundays and other official occasions you can visit the magical forest with little cue without rush and without paying the entrance ticket. The small dogs are allowed and children of all sizes should be kept an eye on during your visit so you will often hear the characteristic crash echoing the premises when glass balls, figurines and other fragile trappings are made to fall to the ground for the satisfaction of parents and vigilant.