If you are planning a trip to discover the historical heritage of Albania, one of the major cities is Butrint (Butrint in Albanian), which is located in the south of the country. Since 1992 the city has been a heritage site of the world of "UNESCO ".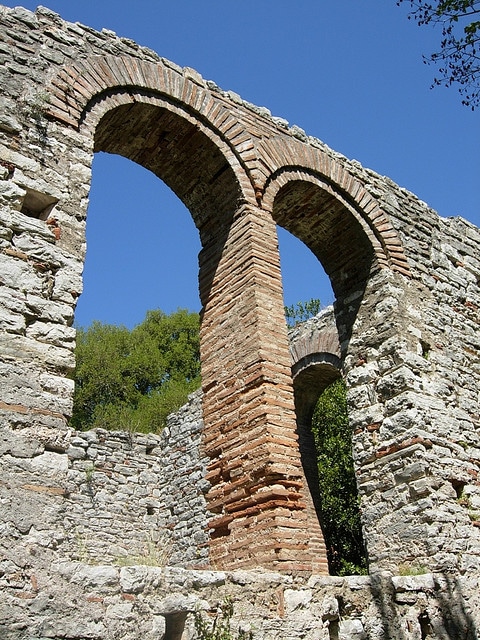 Butrint is an excellent destination if you want to address the rooting causes of land that is not well-known, but rich in history. The town is about 20 kilometers from the famous city of Saranda, a few kilometers from the island of Corfu (Greece) and is located on a small hill (according the Albanians the place had a strategic reason for both the control of land and sea.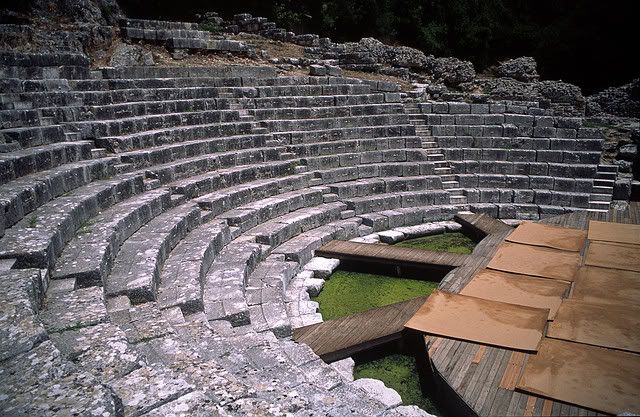 The ancient Butrint (former Buthrotum) was located in a seismic zone at the high risk of flooding and for this reason, when the seismic phenomenon became more intense, it was necessary to move to the top of the hill and leave the old town. Butrint reached its glory during the fourth century BC as an important maritime and commercial center (among many other activities the fishing was undoubtedly the most important).It is highly recommended to visit the city of Butrint if you love history.
You need to know that the oldest remains of this city date back to the tenth century BC. Over the centuries the city was a Roman settlement; then it became a stronghold of the Byzantines. In 1797 Butrint was ceded to Napoleon, to spend two years later to the Ottoman governor, until 1912 when it finally became part of Albania.
There have been numerous excavations near the city, dating back to different historical periods. There Butrint National Park has been opened since 2000, a park where are present all the remains making it easy to retrace the history. Moreover, you can admire the Greek Acropolis, a theater of the third century, the public baths and a baptistery of the sixth century.
Have a nice trip : ) !!
By Ina K
Photo: Valerie MM travel photo 2 <V> travel photo 3 snuffy