Cornwall is a land of mysteries, legends and suggestions. According to ancient stories, these places are inhabited by fairies, goblins and magical creatures plus it's said that the great King Arthur was born right here in the castle of Tintagel. This myth most likely has its roots in history and many scholars argue that Arthur was a warrior who led the resistance against the invasion of the Celtic people of the Saxons. During your tour around Cornwall you will see a lot of evidence about this ancient culture, proving that this is indeed one of the six Celtic nations. Certainly the south-western tip of Great Britain is a world apart from the rest of the island, especially nice to visit for its beautiful landscapes and mild climate.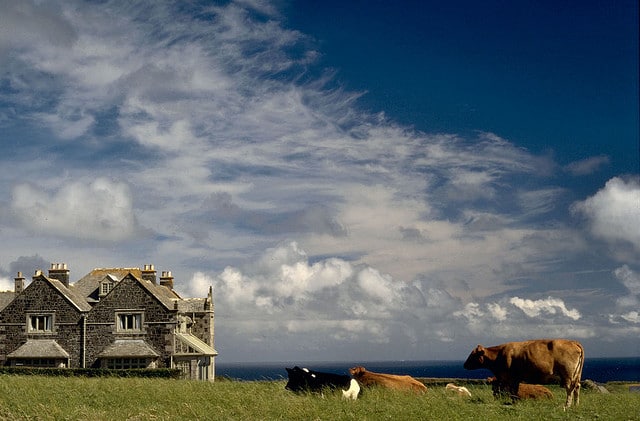 Cornwall has romantic and dramatic cliffs overlooking the sea, alternating with miles of beaches, much frequented by surfers for kite surfing. On the coast, you'll encounter numerous coastal villages with the typical fishermen's houses, which are worth a stop in order to take quite a few photos. Afterwards, you should walke through the alleys and along the harbour of the small villages of Polperro, Fawey, Charlestown, on the southeast coast, and without forgetting to visit St Mawes, with its sixteenth-century castle built by Henry VIII, and Falmouth, where we find the fortitude Pendennis Castle, the largest in the region.
The landscapes that meet across Lizard Peninsula are the most beautiful that you will see during your tour of Cornwall. Here is the southernmost point of England, Lizard Point with stunning sea cliffs that contrast with the green meadows. Not far from the coast is the small island of St Michael's Mount, as her French namesake it is separated from the mainland only by a strip of land that is submerged during high tide. A tour of Cornwall, however, cannot fail to reveal and understand the inner zones, formed by attractive moorland, beautiful gardens, as well as numerous historic and prehistoric sites.
Do not miss a visit to the largest botanical centre, the Eden Project, located near St Austell, which is home to two of the world's largest biospheres.
By Elsi H
Photo: Maharepa