Phuket Island is well known for its amazing beaches and picturesque bays and island coves. It's a favorite of international travelers who come to enjoy the blissful feeling of floating in the ocean and soaking up the sun. Beyond the natural beauty, though, there is a beautiful layer of Thai culture to explore.
Located off the coast of Thailand and stretching into the Andaman Sea, Phuket is one of Thailand's most popular destinations. From Phuket villa rentals to great restaurants and exciting nightlife, this tropical island paradise keeps travelers coming back for more.
When you've enjoyed a couple of days of fun in the sun it may be the perfect time to venture out and explore the holiday island's cultural capital, Phuket Town.
History of Phuket
Due to its strategic southern location and natural bounty, Phuket Island has been at the crossroads of diverse cultural migration over time. Originally inhabited over 2,100 years ago, the first settlers came from Thailand's inland mountain regions. There are also some indications that sea traders may have visited over 1,000 years earlier.
In the 16th century Europeans, including Portuguese, French, British and Dutch citizens, began to arrive in Phuket. This migration was followed by an ever larger group of arrivals from China in the late 19th century. The Chinese workers, who came for the tin-mining boom, often married into Phuket's Siamese community and the local 'Baba' culture was born.
Historic Sino-Portuguese Architecture
The main street leading into Phuket Town, Thalang Road, has applied to be a UNESCO heritage site because of its stunning examples of beautiful Sino-Portuguese architecture. Some Baba inhabitants became very wealthy from tin-mining ventures, and built mansions inspired by European and Chinese architecture.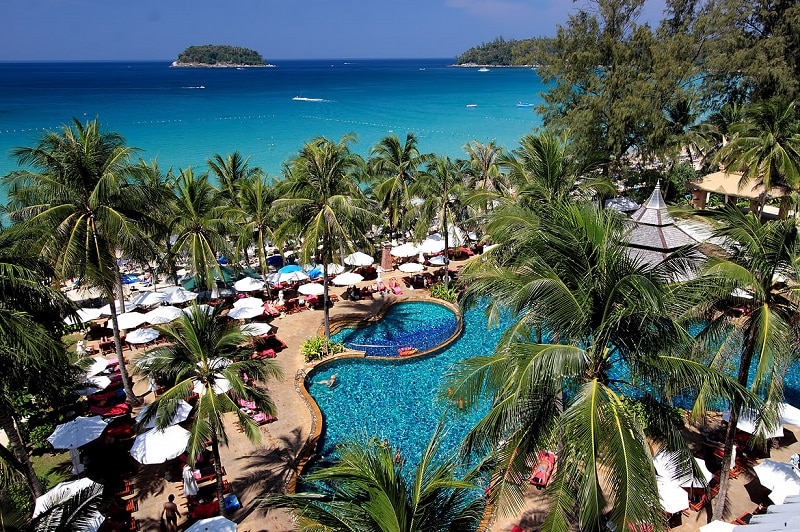 These local mansions often featured doors of elaborately carved wood, open air terraces, and beautifully tiled central courtyards. Other Baba set up multi-story shophouses, which are characterized by ground-floor porches with arches, windows with louvers and upper level terraces.
Some of the best examples of beautiful buildings to explore in Phuket Town include the refurbished Phra Pitak Chinpracha mansion, the mysterious Limpanon House and Thai Hua Museum built in 1911. For a very interesting look at how life was lived 100 years ago visit the privately owned Baan Chinpracha mansion for a tour.
Chinese Temples and Shrines
If you would like to learn more about the Chinese culture in Phuket Town, visiting the Jui Tui Shrine is a must. Established in 1911, this temple is recognized as one of the most respected spiritual centers on the island. Local islanders often come there to celebrate, and to share moments of hard times. There is a beautiful sense of reverence at the Jui Tui temple.
The Bang Neow Shrine is a long shrine with numerous doors stretching along its length. This temple actually houses almost 10 shrines, aligned one after the other, with the main deity located in the middle. The beautiful interior contains color prints on the walls and the legendary Chinese dragons appear in both paintings and on the shrine's columns.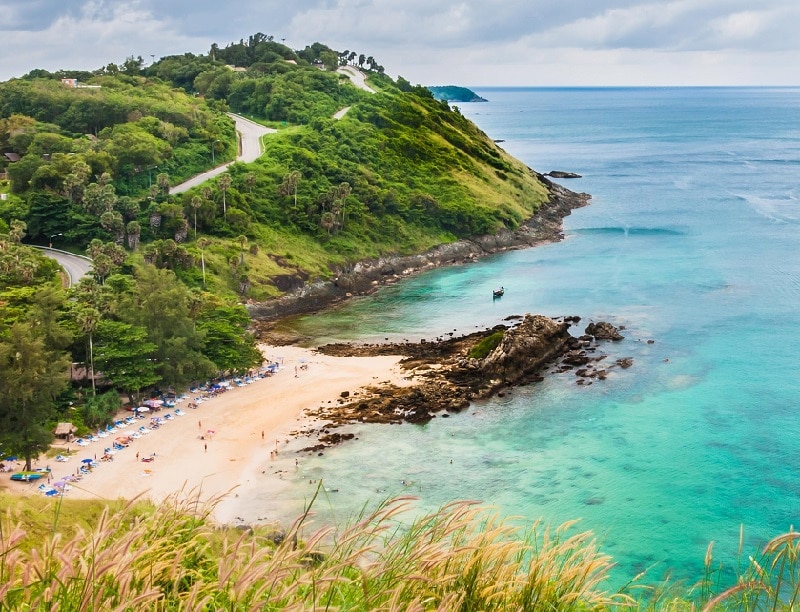 One of the most wonderful temples in Phuket Town is the beautifully named Shrine of the Serena Light. This shrine, also known as Ting Kwan Tang in Chinese, was originally built in the year 1889 by a Chinese family. The two original entrances were both hidden and it was further disguised by a simple gate leading to a regular looking walkway. As a result, few paid attention to this temple.
As the shrine grew in popularity (in part due to the draw of its 'secret' passageway), the entrance was eventually enlarged to the dimensions you see today. The original shrine, wall paintings and the ceramic roof has been well preserved.
Incredible Melting Pot of Culinary Cultures
Phuket Town offers visitors an incredible selection of culinary choices that reflect the cultural heritage of this lovely tropical island. Equally impressive as the food are the beautiful surroundings and shophouse porches that often serve as the setting for enjoying your meal.
The local favorite Raya restaurant is located in an antique-laden Sino-Portuguese townhouse. The setting is unrenovated and features beautiful mosaic floors, shuttered windows and old-time blue washed wooden doors. The building is beautifully decorated and preserved in the original, historical style.
Favorite dishes include Phuket's moo hong (delicious pork braised in pepper and garlic) and creamy, delightful crab-meat curry with coconut milk over rice noodles. The pork in the moo hong is braised for hours and incredibly flavorful. The crab in yellow curry has a near cult following and legend has it that it's served to VIPs in Bangkok by takeout.
Suay Restaurant is located in a converted house and features a delightful fusion-based menu. The glass noodle salad melts in your mouth and specialties include lamb-chop masaman curry and sea bass infused with turmeric and then wrapped in a banana leaf. For dessert, be sure to try the flame mango prepared with sticky rice and a delicious black sesame ice cream!
For a day filled with endless cultural variety Phuket Town offers architectural wonders, beautiful temples and incredible cuisine across many cultures. It's truly a melting pot experience that will have you crossing cultures and going back in time.