France, the land of wine and love, an excellent place to spend quality time with your family. Even if you are traveling to the country in winter, you'll have the best skiing experiences of your life here. The top ski resorts here are located in the French Alps, they certainly won't disappoint in creating one of the most memorable holidays for a family, when looking to visit the most impressive mountain chains western Europe has to offer. People coming here with their children can enjoy enchanting views of Mont Blanc, the tallest mountain in France, along with the best ski resorts for families in Europe.
Granted that there are numerous places to have fun in France while keeping yourself warm, but if you are in for some snowy adventure, you can take our word that there is no place better than France for it. The country offers amazing skiable domains such as the Portes du Soleil, the 3-Valley, and the Espace Killy. Together they contribute to hundreds of kilometers of ski slopes that are just waiting to be enjoyed. The only thing that can make this snowy adventure better is to get the services of a good and friendly tour operator like Alpine Elements. Such a tour operator can get you everything you need in the perfect trip and also keep your family well supplied and assist with any necessities.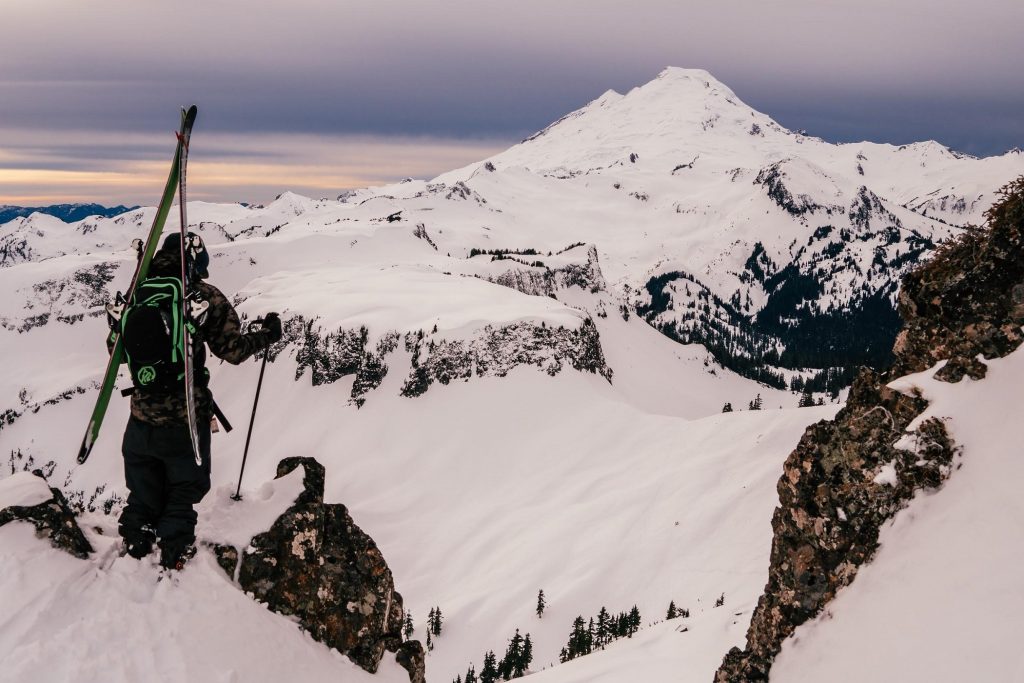 The wide and extensive ski domains of the French Alps are quite different from each other. They have numerous ski resorts and each of them comes with a unique atmosphere and architecture. All these are so fun-packed that it becomes difficult to choose between them. In most cases the holidays are limited and people don't have time to visit all of the best ski resorts in France. There is also the question of ski equipment. The most popular ones are always crowded and you can't enjoy everything in peace. This is why we recommend that you consult a tour operator and tell them about your plans. They will guide you accordingly. Even if you are interested in making some decisions yourself, here are some abridged descriptions for you. Read them and they may help you find the perfect ski resort.
Morzine
Morzine is known as one of the largest ski domains in Europe. It is part of the Portes du Soleil (sun gates) ski domain and gives you the exquisite opportunity to ski from France to Switzerland. You can make these back and forth journeys in a single day and that's something you can brag about among your friends. This lovely village is located at a staggering altitude 1,000 meters approximately and is just a one-hour drive away from the Geneva Airport. This unique destination was established in the Middle Ages. Yes, it's that old and the best part about it is that Morzine still retains its genuine vintage style. This makes it a truly charming place to stay. The atmosphere here is also very festive in winter. You get to witness live bands play music outdoor in the Rock des Pistes festival along with the cozy bars hosting popular DJs to rock your nights in the popular French ski resort.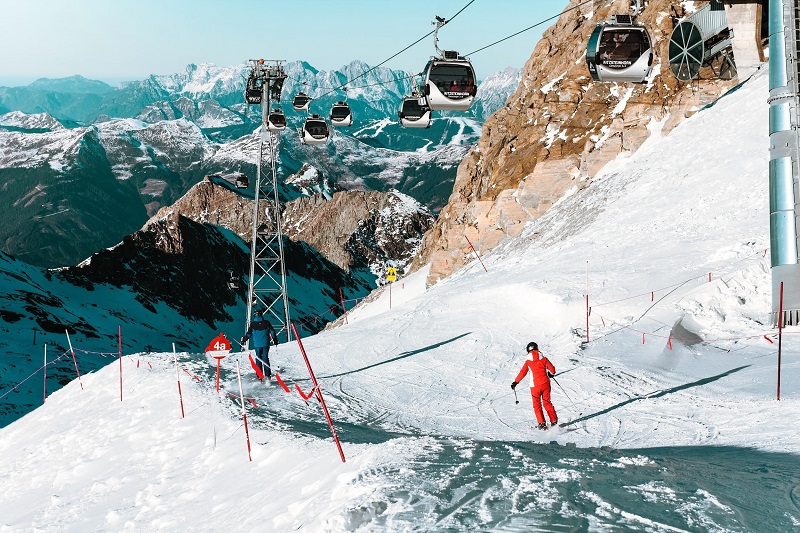 Avoriaz
Although a bit difficult to pronounce, Avoriaz is an enchanting place that allows you to stay at the most rustically designed French ski resorts. It is located a short distance albeit not a stone's throw away from Morzine and it enjoys the prestigious location of the Portes du Soleil ski domain. The lovely Avoriaz features approximately 650 km of the skiable area that you can enjoy with your family in peace. We all know that cars are forbidden at ski resorts, but traveling is still not an issue as the entire region is fully skiable. What's more? You get to enjoy a rustic horse-drawn sled ride as the only mode of transport available besides walking. When in your life can you get such amazing and enjoyable only-way-forwards? This ski resort is always bustling with entertaining activities. There are music festivals, a water park, a skating rink, and squash courts along with plenty of other fun options skiing.
Méribel
This picturesque location allows you to spend your winter vacations in an enchanting ski resort. Méribel is a part of the Vanoise National Park because it's situated in the Tarentaise Valley. In essence, it is an olde worlde ski resort that offers a genuine wooden chalet-style architecture. Set in a family-friendly village atmosphere this location becomes the best place to visit with your family while being on a ski tour with your family. If you are a ski adventurist you will find plenty of slopes here slide down. This is because Méribel belongs to the 3-Valley domain and nothing better could have happened to this place than that. The rustic charm is also quite heavy here and you will easily find that everything here is established since 1938. That includes night clubs, restaurants, `shopping venues, and even leisure facilities such as an indoor ice rink, a swimming pool, and a cool fitness center. Who says you can't stay fit during a vacation?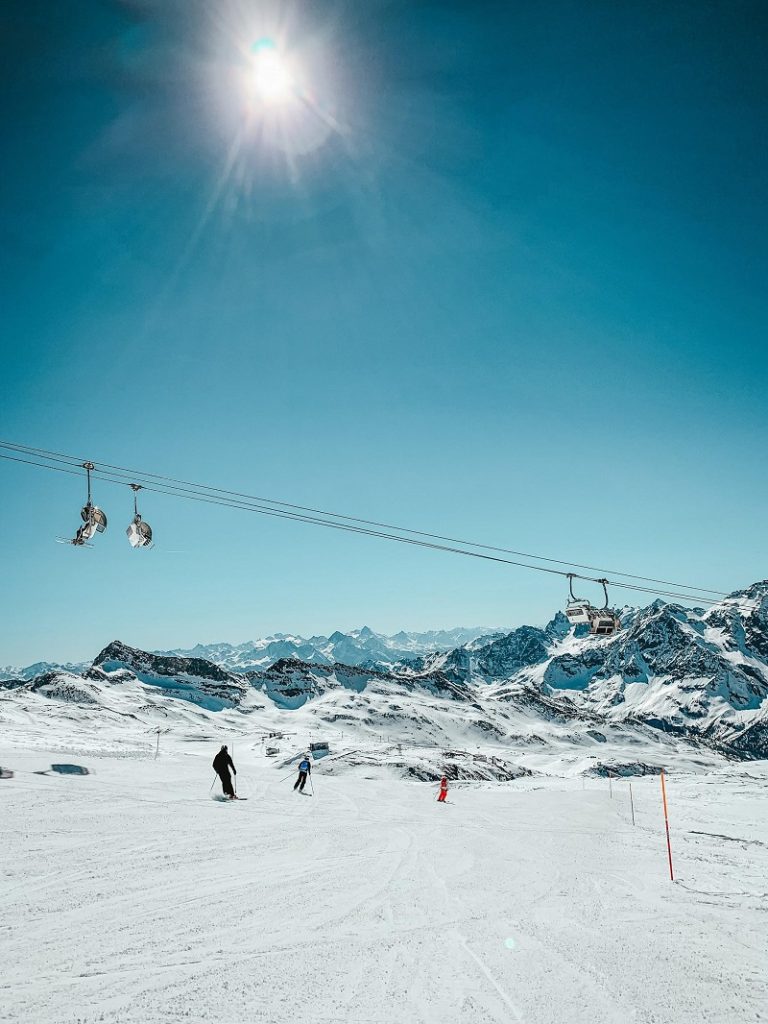 Chamonix
Ah! The lovely and charming Chamonix. It even sounds enchanting. Well, that's something you will find in common with everything in France. Anyway, this location is right under the shade of the majestic Mont Blanc, the highest peak France has on offer. The complete name of this place is Chamonix-Mont-Blanc, and it's the place where the first-ever Winter Olympic Games were held in 1924. This makes it one of France's oldest ski resorts, so you can rest assured that the rustic charm is still very strong here. Chamonix easily gives you cool access to 119 km of ski pistes and that includes one 19 km run from top to bottom.
On the modern side, Chamonix is known to be a very cosmopolitan town. It's near Mont Blanc, the highest mountain not in France but in entire Europe. This means that the alpine backdrop here is simply amazing. For family entertainment, you can indulge in everything from a museum to theme park and casino to dogsledding in Chamonix. What more can you ask for?
Val d'Isère
Offering you an exclusive chance to ski in the tracks of Olympic champions, Val d'Isère is an incredibly stylish ski resort. It is located a mere 5 km from the Italian border in the Vanoise Natural Park. You can find an interesting mix of both classic and modern architecture here. In the west, everything has a rustic charm and in the east everything is contemporary. It neighbors the Tignes, another ski resort in the Espace Killy ski domain that hosts over 300 km of pistes. There are golf courses here and film festivals are also held for the literature. For the adventurous, there are plenty of options here such as ice skating and aqua-sports. Val d'Isère in winter is simply a lovely place to visit with your family.
These were the top five places to visit with your family for a snowy adventure in France. Trips with families are always a source of comfort and relaxation and one should never compromise with quality in these tours. This is why you must choose a good tour planner and operator while going on such tours.