Great Keppel Island
Natural beauty does not go unnoticed for the lucky visitors of Great Keppel Island, the largest of the eight islands that make up the archipelago Keppel overlooking the coast of Queensland. This true tropical paradise boasts beautiful expanses of coral, crystal clear waters, sunny beaches and is the ideal destination for singles and families with children thanks to attractions and activities to suit all tastes. The exploration of natural resources along the paths that stand out on Great Keppel and diving in the clear waters of the sea will never stop being fun. Therefore domestic travel insurance is the ideal choice to go with on this tropical adventure.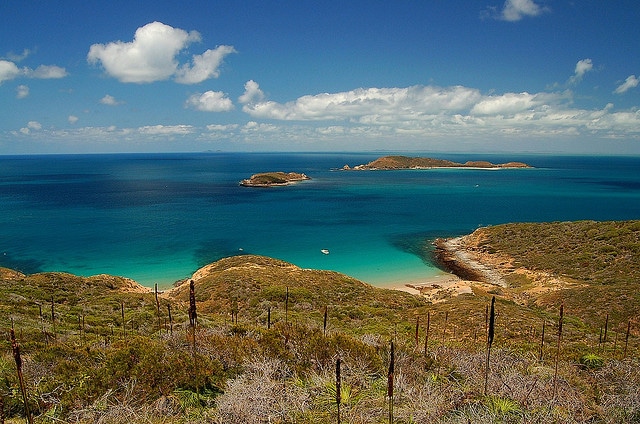 Lizard Island
Lizard Island stands out over the turquoise waters of the Great Barrier Reef not far from Cooktown offering a magnificent haven for nature lovers and outdoor activities. For years the island has been considered an oasis of marine life earning an international reputation among fans of deep sea diving. Dreaming of a vacation at an exclusive resort or prefer to stay in a campground? Whatever the chosen accommodation on this beautiful island awaits an unforgettable tropical vacation.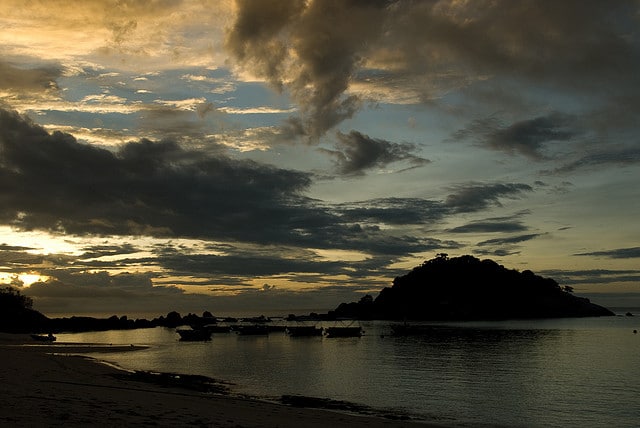 Fitzroy Island
It is another beautiful island of the Great Barrier Reef with the structure made of living organisms. Fitzroy Island National Park is protected by the Nature Conservation Act 1992 and the island is not only a popular tourist destination but also a paradise for nature lovers from around the world. Just 22 km from the coast of Cairns Queensland, Fitzroy Island is the perfect destination for a day trip among picturesque nature trails, snorkeling in the warm waters of the sea and relaxing in one of the many resorts dotted around the coastline.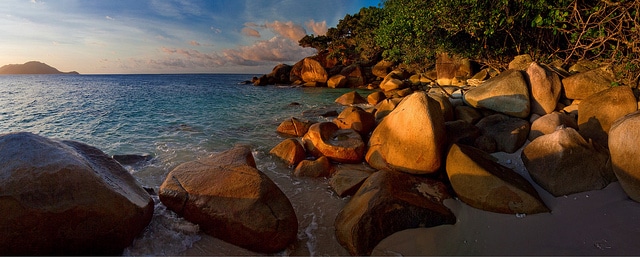 Lady Eliot
Also on the Barrier Reef is the small tropical island of Lady Elliot accessible from the city of Bundaberg. Its rich and unspoilt natural heritage and its warm crystal clear waters create the ideal setting for an exciting holiday. It offers you the most spectacular dives in the barrier and countless marine species from colorful tropical fish to the famous giant tortoises.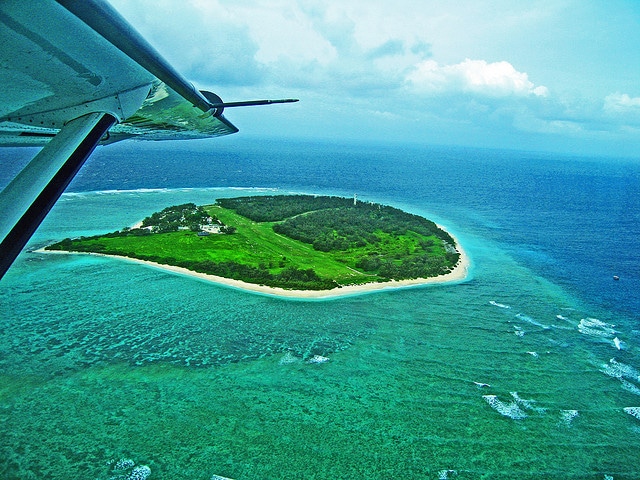 Australian Island photos: GregTheBusker, Hemisphere Hotel Collection, Good Acres, msdstefan.