There really is something to be said for having your well-deserved spa break in the UK. Not only is there a fantastic range of top quality spas across the UK but they're all easily accessible. Even getting to the most remote spa locations in the UK doesn't involve enduring the hassle of delayed flights and too close for comfort frisking at airport security. But it's still important to get your location right.
In terms of spa hotels in the UK there's a wide selection of rural and urban spas, with the two types offering a very different experience. Depending on what you want from your spa break you may find that going urban is better for you or perhaps a rural spa will give you the relaxation you need.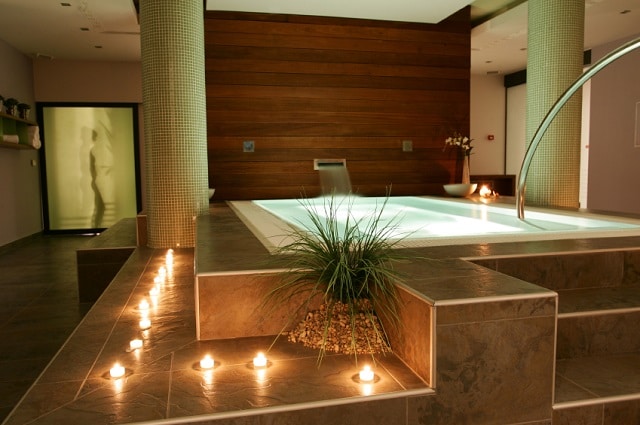 Country Life
Rural spas were the very first in the UK, dotted around the country in remote locations surrounded by fields or on the coast. Escaping to the country is a great idea for a spa holiday, for the following reasons.
Breathe It In. We know that air pollution is bad for you in a number of ways. In fact it's believed that living in an area with high levels of air pollution can be as bad for your health as passive smoking. Clean air is great for your heart and lungs and also your skin. So head out to the country and get a lungful.
Enjoy The Great Outdoors. Spas in rural locations will usually have acres of beautiful grounds as well as more natural open spaces within easy reach. For this reason you'll find they offer lots of opportunities to enjoy the greenery. From relaxing in Zen gardens, to enjoying a treatment in the open air or a revitalising exercise class. Why is this good for you? Studies show that being in a natural environment has a positive effect on our wellbeing including reducing stress and lowering blood pressure.
Real Me-Time. If you want to get away from it all there's no better place to do it than amid the quiet of the countryside. Although rural spas are never that far from civilisation in the UK just being in a location that is buffered from the outside world by fields forces you to enjoy the tranquillity.
Bright Lights, Big City
Urban spas are the ideal location for quick spa breaks and can also be good for longer holidays. The positives include:
Pepper Up. You just can't deny the buzz and vitality of a city. While the fast pace of the city can sometimes get a bit much (in which case see our above recommendations for country spas) a trip to an urban spa can be great for an energising experience. You'll find that many treatments in urban spas focus on revitalisation because many visitors will be city dwellers needing some pampering after a hectic week.
Easy Access. One of the most stressful aspects of any holiday is the travel, and urban spas really make this easy. They'll generally be located close to major public transport connections and in easy access locations for people coming via car. Being able to get there with the minimum of fuss makes urban UK spa breaks a great choice.
After Hours Entertainment. Although the aim of a spa break is usually taking it easy and treating yourself sometimes you don't want to retire to your room at the end of the day, and there may be times you want to get out and about during the day. Urban spas mean you have easy access to other activities away from the spa.
Before booking your UK spa break make sure you weigh up the pros and cons of going urban or rural against what you want to get out of your holiday. That way you'll be sure to have a great time.