Club La Costa World on the Costa del Sol is pleased to welcome guests once again, having re-opened their doors on Friday, 24 July, much to the delight of visitors. Guests can once again take advantage of Costa del Sol's many attractions, including fabulous beaches, family friendly activities, sumptuous cuisines, and award-winning Costa del Sol resorts.
Of course, guests can also rest assured when they stay at any of CLC World's resorts that best safety practices are in place, thanks to CLC World's SafeHands initiative. Indeed, every CLC World resort opening is carefully planned in advance to ensure that guests can enjoy a relaxing and safe stay.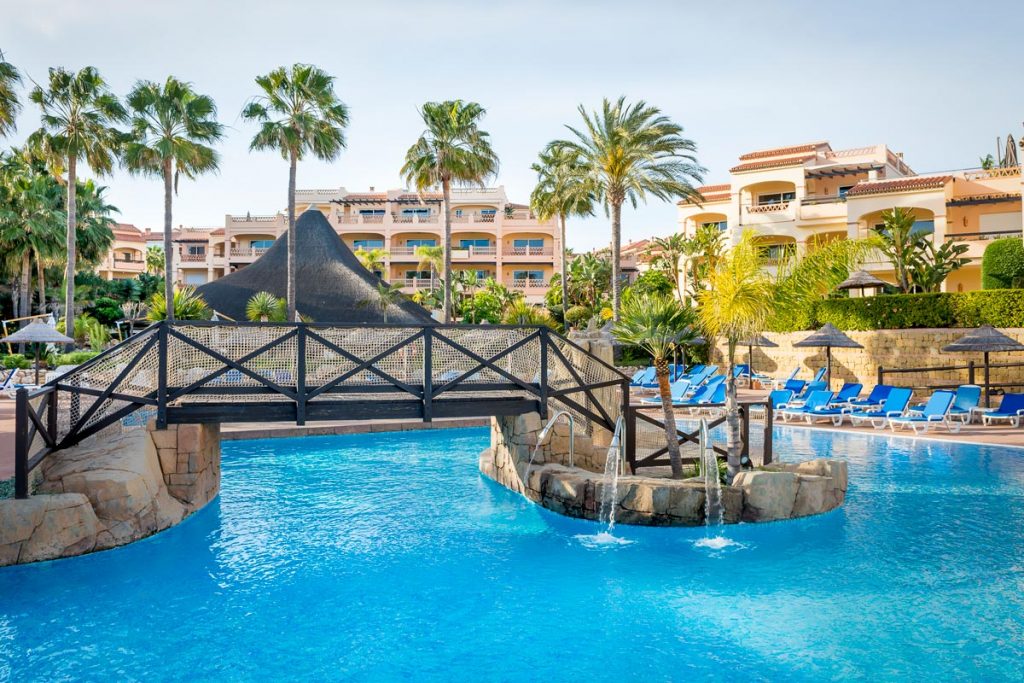 Club La Costa World Reopens
Nestled on the hillside between the famed Costa del Sol cities of Malaga and Marbella, Club La Costa World is one of the Costa del Sol's most popular destinations, especially with those seeking a wide array of amenities all at their fingertips.
Whether it's enjoying one of the region's superb attractions, feasting on plates of tapas at a local restaurant, playing a round of golf, exploring the fascinating history and culture, or simply enjoying the warm Mediterranean sun, the Costa del Sol offers a superb family getaway or romantic break.
The CLC World Costa del Sol resort is a favourite place to stay for visitors to the area due to its excellent location, amenities and luxurious accommodation. Guests of Club La Costa World are back to posting their holiday snaps on social media, happily enjoying live music, stunning sunsets and lounging by the pool – just a snapshot of what's on offer at the resort.
Safety First
Safety is paramount in the age of COVID-19 and the Costa del Sol is keen to ensure visitors that all the necessary precautions are in place.
At the time of writing, safety measures include wardens at some of the Costa del Sol's most popular beaches, reminding visitors to stay socially distanced. Additionally, everyone in Spain must wear a face mask if they are unable to keep a 1.5-metre distance from others. At restaurants, tables are spaced apart to limit the spread of coronavirus, while hand sanitiser stations are readily available at shops and in resorts.
Club La Costa World is working hard to ensure all their visitors enjoy a safe visit through the resort's SafeHands initiative, which was designed in consultation with health authorities at a local, regional, and international level. It lays out safety protocols that are strictly monitored, ensuring Club La Costa World guests have complete peace of mind when visiting both the Costa del Sol resort and all other CLC World resorts worldwide.