Mountain gorillas are arguably the most fascinating primates still roaming the wild. The opportunity to watch mountain gorillas in the wild is highly sought out and if combined with a general wildlife safari, makes up for the ultimate wildlife experience. Mountain gorillas are only found in Uganda, Rwanda and the Democratic Republic of Congo. Slightly over 1000 still remain in the wild in Rwanda's Volcanoes National Park, DR Congo's Virunga National Park, Bwindi Impenetrable Forest National Park and Mgahinga National Park in Uganda. Most visitors planning for gorilla tours in Uganda and elsewhere are not aware that besides gorilla trekking, there is an even more fascinating experience that is possible with the gorillas in Uganda – the Gorilla habituation Experience. The experience is currently only possible in Uganda. It is a more recent introduction by the Uganda Wildlife Authority and is an attempt at allowing visitors and tourists to experience the gorilla habituation process but in a controlled manner. Two gorilla groups, Rushaga and Nkuringo have been set aside for the habituation experience.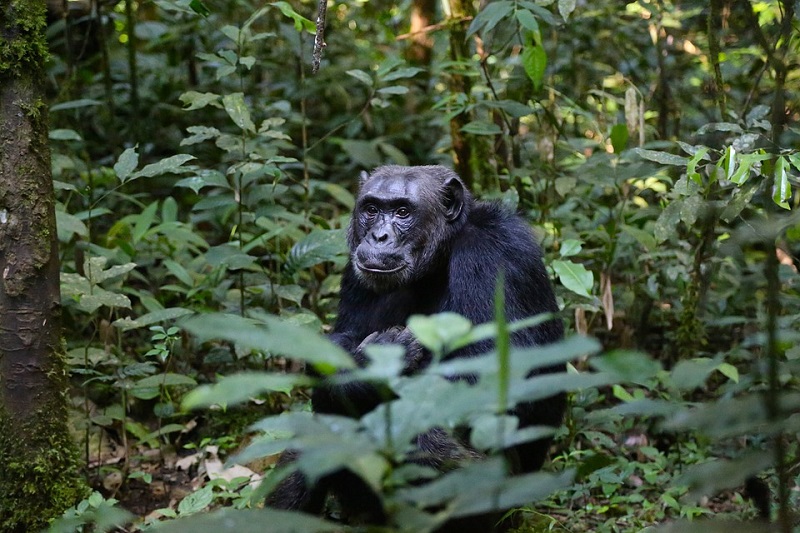 Like most animals, wild gorillas are shy around human beings and will move away once they come into contact with humans. Gorilla habituation refers to the process of making wild gorillas used to prolonged human presence. The process takes between 2 to 3 years and is done under the guidance of primatologists, Researchers, experienced trackers, conservationists and park rangers. Dian Fossey, the great primatologist was the first person to come up with effective methods to habituate the large primates. Some of her methods included starting with gaining the acceptance of the dominant Silverback, imitating gorilla sounds and remaining calm even when a group member appears aggressive. Though a time consuming process, the success of the gorilla habituation process is key to successful conservation programs because it makes it easier to monitor the overall wellbeing, population and security of the gorillas. A gorilla group can only be made open for gorilla trekking if fully habituated. The Gorilla habituation experience is particularly suited for primate lovers who have already gone for gorilla trekking and now wish to learn more by having more time with the gorillas. First time gorilla trackers can of course go for the experience directly if that is what they want.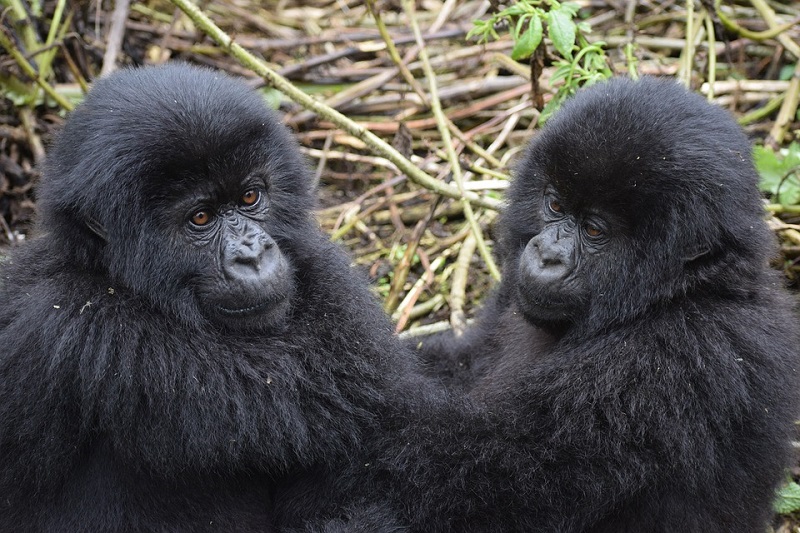 How is gorilla habituation experience different from gorilla trekking? The difference between gorilla trekking and the gorilla habituation experience is clear. Number one is the price. Whereas permits for gorilla trekking costs $600 in Uganda, a gorilla habituation experience permit cost $1500. The higher price may discourage travelers but those who go for this special experience are rewarded with 4 hours with the gorilla after locating them in the jungle. Standard gorilla trekking involves watching the gorillas for only one hour on finding the family. Gorilla habituation experience involves interacting with semi- wild gorillas that are relatively more mobile than the fully habituated groups reserved for standard gorilla trekking. Gorilla trekking is led by local park rangers and guides while there is an international feel among the leading tracking team during the habituation experience as we shall see.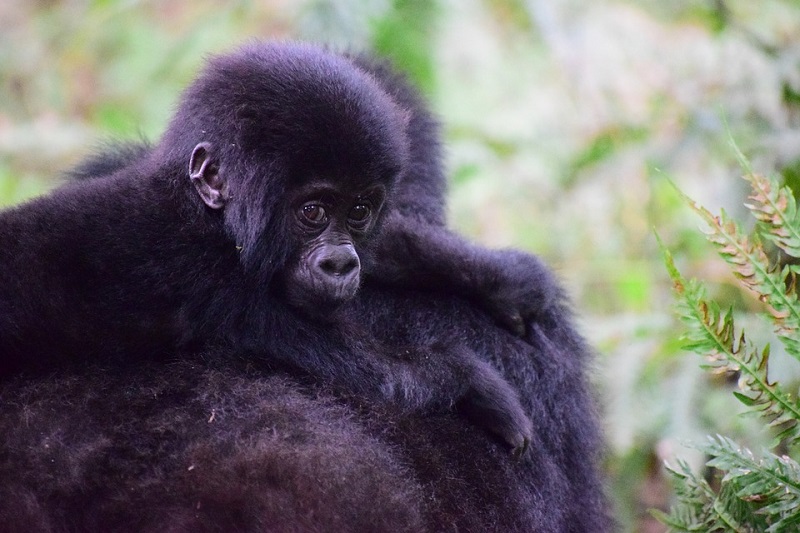 Like the usual gorilla trekking, the habituation experience starts very early in the morning at the park offices with briefing by the researchers and Uganda wildlife authority officials. Only four tourist are allowed to take part in the gorilla habituation experience per day and with one gorilla group unlike gorilla trekking where a maximum of 8 people are allowed with one gorilla gamily in a day. The fewer numbers allows for a more intimate time with the gorillas.  Moreover visitors booked for the gorilla habituation experience are usually accompanied by experienced researchers, rangers and trackers who share important information related to gorilla research and conservation. Visitors have several opportunities to ask questions from some of the best in Gorilla conservation and Research. You get to learn about how the gorillas groom, feed and build their daily nests. The behavior and position of each member within the group is discussed in detail. If a visitor is lucky, they may be asked to take part in the naming ceremony for new members of the group.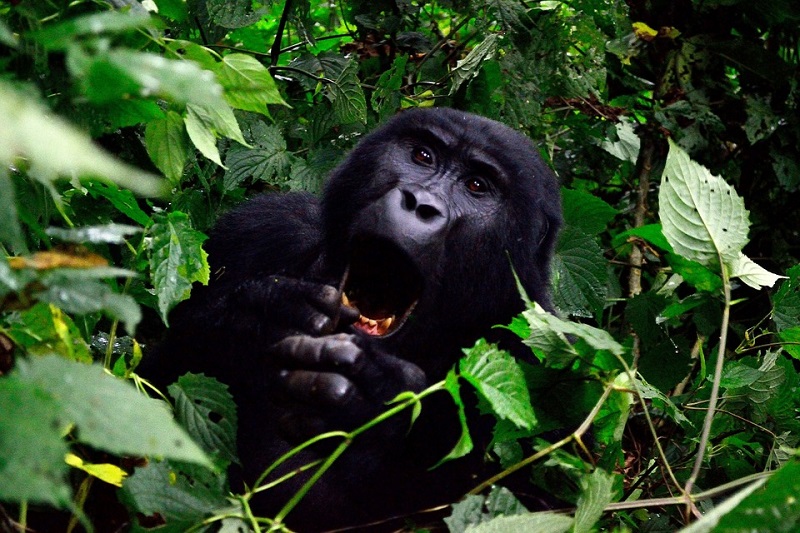 The rules to be followed during the gorilla habituation expereince are similar to that of standard gorilla trekking. Travelers need to be free from transferable diseases like flu or cough. Never surround the gorillas while observing them. Using flash photography may irritate the gorillas and is strictly prohibited. A mountain gorilla may get annoyed by sudden movement or loud noise – speak in low tones and remain calm even when a group member appears to charge.
Like with gorilla trekking, visitors for the habituation experience are advised to go along with a walking stick, a camera, packed lunch, water, rain jackets, a hat, hand gloves, long shirts and trousers. Permits for the gorilla Habituation Experience can be got from the Uganda Wildlife Authority preferably through your preferred Tour Operator.