This place is so amazing that looks unreal because of its beauty. They are the most beautiful lakes and also most beautiful mountain in China. And maybe they are the most beautiful lakes in the world, or certainly some of them. They are in Jiuzhaigou Valley, a region recognized as a World Heritage Site by UNESCO in Sichuan Province, South Western China. Jiuzhaigou Valley is a natural reserve and protected valley lakes full of green, turquoise, waterfalls and mountains with a forest that changes color in autumn reflected on numerous lakes. The tone of the lakes and the water is so unique because of the mineral deposits with high concentrations of carbonate calcium, which makes the water unusually clear and the bottom, visible even at great depths.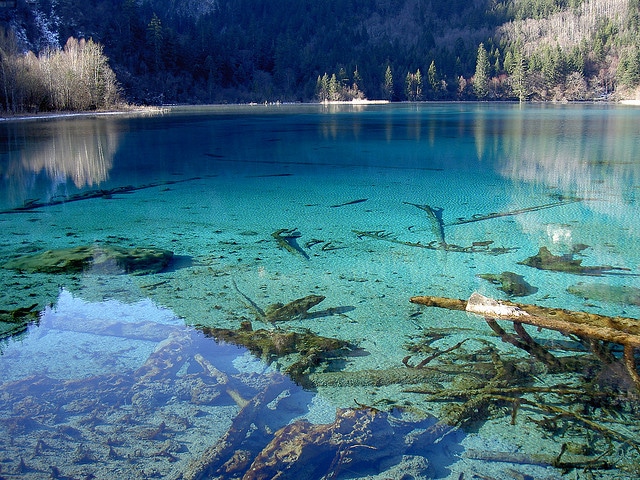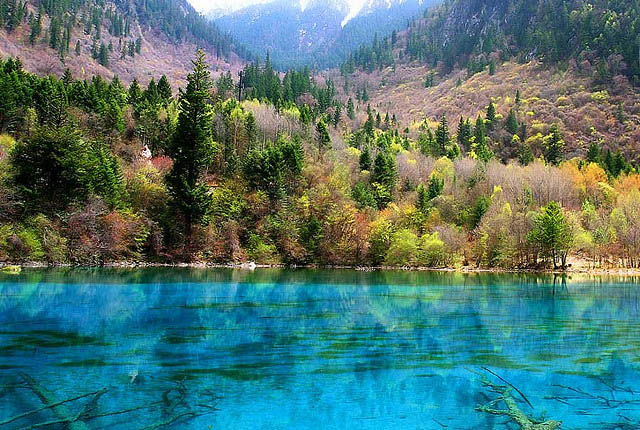 A tour in Jiuzhaigou Valley includes many attractive places with beautiful names too like the Swan Lake, La Selva, Panda Lake, Mirror Lake, Lake of Five Colors or pool of Fairies, with its turquoise hues accented contrasting with the environment. Just 330 kilometers from the provincial capital, is located the park Chengdu which is part of the Autonomous Prefecture of Tibetan and Qiang Ngawa. It is a valley and covers about 240 square kilometers at an average altitude of 2,000 meters above sea level.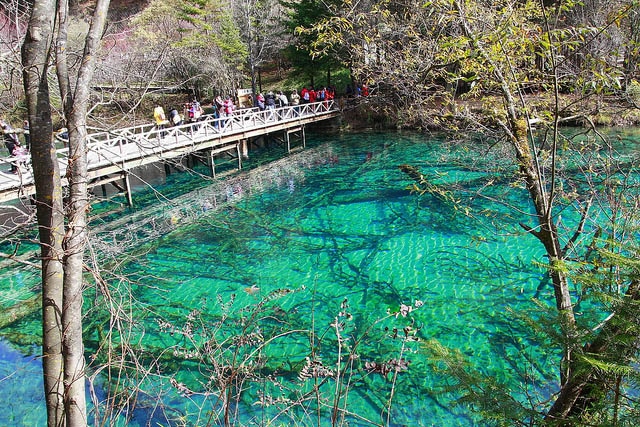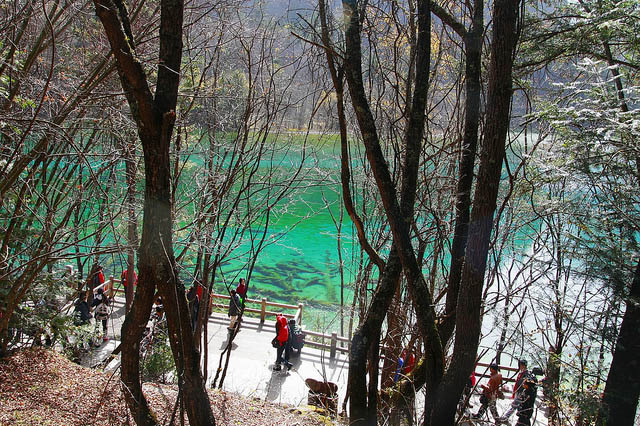 Access to the valley is not easy, especially inland is required 10 hours by bus along the Minjiang River canyon, a road threatened by landslides during the rainy season. To facilitate and shorten distances, there is a helipad near the valley. The area is ideal for walking or trekking practice, starting from Rize and Shuzheng, a known ravine from where excursions take advantage of the fall of the land.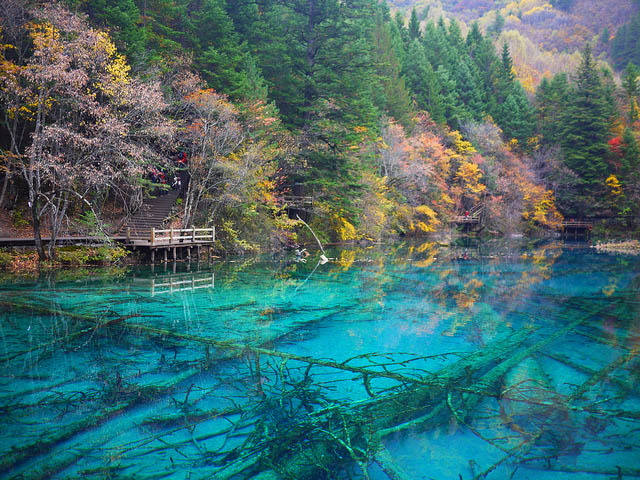 Find it on Map:
By Paula M.
Jiuzhaigou Valley photos: Dayou_X, B_cool, Joe Lo, Culantor Lin,