Whether you're just starting out in a new relationship or you've been in the same one for a long time, there can come a time when date nights all start to become a bit predictable – with trips to the cinema, a romantic dinner or a night at a club – but if you go to New York, you may find that date nights can become special once again.
For romantics –
The Empire State Building
A perfect setting for a first kiss or a proposal, the Empire State Building is one of New York's most iconic landmarks. From the top of this impressive building, you will have an incredible panoramic view of this most vibrant of cities, extending as far as 80 miles on a clear day. Romantics may prefer to take in a nighttime view when the whole of the city is lit up below.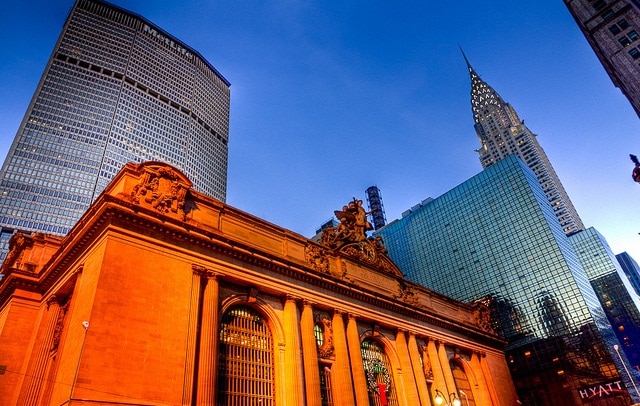 Brooklyn Botanical Gardens
Another romantic setting, the Brooklyn Botanical Gardens offer plenty for a couple to see and do. Wander hand-in-hand around the various gardens, from the Japanese Hill and Pond Garden with its famous cherry blossoms, to the Shakespeare Garden with plants that have all had a mention in the Bard's plays or poems.
Rockefeller Center
A perfect spot for a first date is the ice skating rink at the Rockefeller Center. Here, you and your date can spend an hour or two twirling, or falling, around on the ice. For those used to ice skating, it will provide a chance to show off, but the fear of falling also means that there will be plenty of opportunities for you and your date to hold hands.
For those of you wanting to release your inner child –
Coney Island
A classic destination, Coney Island gives you and your date a chance to act like kids, have fun and laugh together. Start the evening off by trying to win a prize at the carnival area known as Luna Park, followed by an adrenaline rush on the rollercoaster, the 87-year-old Cyclone. Then it's time to grab a bite, perhaps at Nathan's Famous, an eatery where you will find some of the best hot dogs in New York; you could even partake in their hot dog eating contest. Move on to the Coney Island Brewing Company for a refreshing beer. If you still have energy left after all that, you and your date can head over to Sideshows by the Seashore for a varied program of burlesque and freaky shows.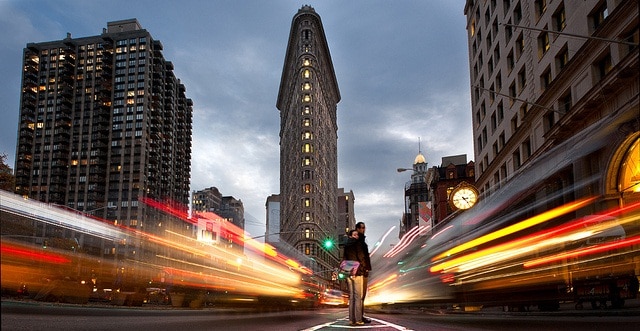 Queens Archery Range
Fancy a bit of target practice? Then head over to Queens Archery Range in Flushing where you can have an hour's archery lesson. You will be provided with all the equipment you need – a bow, arrows and an arm patch to protect your arms from the bowstring – and you will find out just how difficult it can be to hit that bullseye.
For something a little different
If these sound a little safe and you are in the mood to try something a little different for your date night, why not try the Macbeth-based show Sleep No More? Sounds a little bit creepy, but it actually provides a totally surreal experience. Here you will be provided with a mask to wear as you walk around the venue, upstairs and downstairs, through rooms and corridors while grisly, and some slightly gruesome, scenes are enacted before you. A voyeur's dream, Sleep No More will certainly offer you and your date a very different type of sensual visit.
Getting to know each other over dinner
Going out to dinner is always a popular choice for couples as it provides opportunities to talk and really find out about one another. Take a trip to New York's Chinatown and pop into Nom Wah Tea Parlor. An old establishment, first opened in 1920, this eatery was the city's first dim sum house. A recent renovation has modernized the interior, but it still has its original Art Deco furniture, and you can cuddle up beneath posters of Chinese movie stars.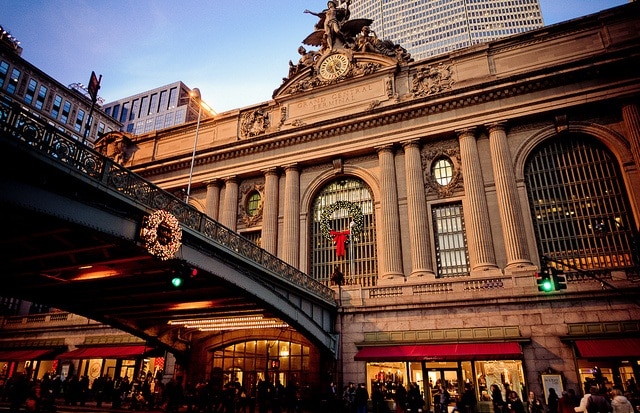 Winnie's
If you think you have a singing voice that would impress your date then take them to Winnie's, affectionately thought of as a Chinatown dive. Warm your vocal codes on some of their alcoholic beverages, then take turns at singing some classic love songs.
Whether your intention is to be romantic, fun, freaky or foolish, visit Expedia Canada's Interactive Infographic and discover that New York has plenty to offer you on your special night out with the partner of your choice.
NYC photos: Yoann Jezequel, Filipe Lejeanvre.