Of all the Caribbean islands, Cuba has something special; a vibe, a certain charm if you will, something you can't quite put your finger on. Of course, it doesn't hurt that these days, package deals to this stunning part of the world are lower than they've ever been – a perfect excuse to visit in my opinion!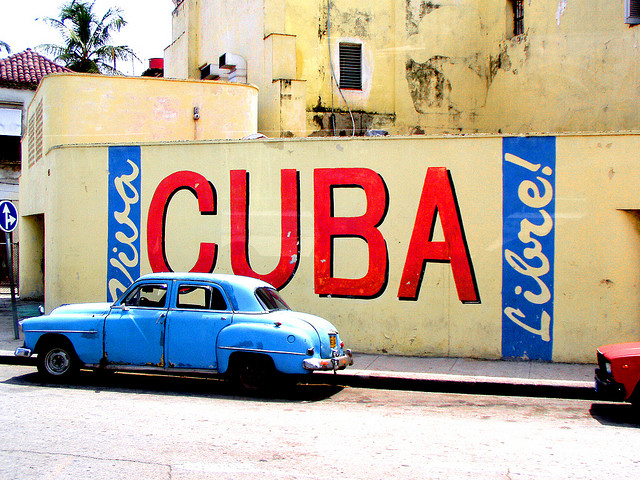 The only downside is that you're flying long-haul, but the stress and cost of this can be lowered if you're smart, and take advantage of great value airport extras, such as airport car parking. As a service, this is a travelling godsend, with no need for those expensive and stressful airport taxis, saving money before you even leave the house. Check out Holiday Extras Gatwick parking for fantastic deals and see how much you could save.
This is a large island, so that means plenty of choice where destinations are concerned. If you get a chance, definitely visit Havana, for this is where you'll see the famous sights you associated with Cuba, such as the vintage cars – it really would be a shame to miss it. Varadero is a popular resort, with many all-inclusive hotels offering great value for money, meaning you don't have to budget for eating out and drinking on top of the cost of your holiday. Alternatively, Guardalavaca is another popular, but slightly smaller resort, as well as the island of Cayo Coco.
Wherever you choose, you're sure to find beautiful beaches, after all, this is what most people associate with the Caribbean – I know I do. Varadero has the stunning white sand beaches that are the stuff of dreams, as well as great opportunities for water-sports and diving. Likewise, Guardalavaca has beautiful beaches and diving opportunities, so whichever resort you base yourself in, beach time will not be a problem!
If you do get bored of the beach, which I guess could be unlikely, then Havana is again the place with all the sightseeing heavy-hitters, including churches, museums and castles to explore. Natural beauty is in abundance no matter where you are on the island, so get your walking boots on and explore to your heart's content. Alternatively, Varadero has a few good golf courses for those wanting and afternoon's sporting fun. However, for me, if I want a day doing something different, I jump on a boat trip, and I'd highly recommend you check this out too.
Nightlife in Cuba is varied and colourful, with the best of the action in bustling Havana, as well as Varadero. Most all-inclusive hotels will offer some variety of entertainment too, so if you don't feel like venturing out, you don't need to.
As you can see, Cuba has no shortage of activities or sights to see, and with the sun beating down and a sure-fire tan to head home with, a holiday in this beautiful part of the world will be one to remember. Cut those costs wherever possible and you'll have more money to spend on excursions and maybe an airport hotel too. I recently tried the Sheraton Heathrow with Holiday Extras and got a great deal, so I'd highly recommend you look at this fantastic service.
Catchy musical beats, great food, scorching sun, amazing beaches and friendly locals – what more could you want from a Caribbean break of a lifetime?
Photo: Andrea Lupos Rumè