A single photograph is able to make you prepare suitcases to dive in the crystal clear waters of Greece. In this magical blue with green background. Golden sandy beaches, pine trees, the waves and a scenery that is seen all around the world. We chose some of the countless wonderful beaches of the Sporades and we present them below.
Kokkinokastro, Alonisos
One of the most spectacular beaches on the island thanks to the characteristic red color of the cliffs, deep blue sea, yellow sand, colorful stones and green pines. Approaching the beach from above, you can enjoy the view of the huge red cliffs that continue until deep into the sea, forming a small cape. At the bottom of the sea there are ruins of the ancient city.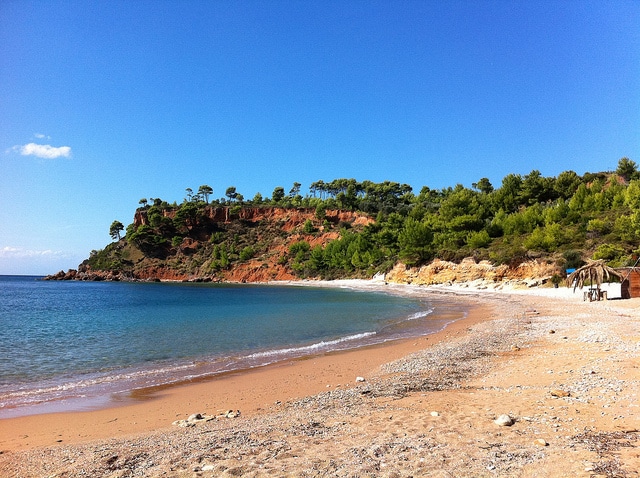 Milia, Skopelos
For many it is the most beautiful beach of Skopelos. It's great with turquoise clear waters and amazing bottom. It's bustling in the high summer season, but if you walk to the end you will find small quiet bays behind the rocks. On the opposite side of Milia is a small deserted island called Dassia. Where according to the legend a great treasure is buried in a deep cave.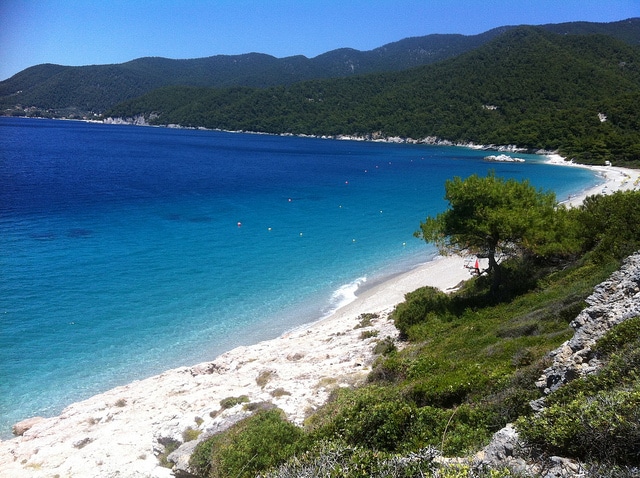 Staphylos, Skopelos
From the most popular and crowded beaches and the nearest to the town of Skopelos. Beautiful bay with crystal clear waters that took its name from the mythical Prince Staphylos. The tomb was found in the small promontory on the edge of the beach, along with the gold sword which is exposed in the Archaeological Museum of Athens. Half the beach is organized and the rest is ideal for those who prefer tranquility. It is located 4km South of the Chora.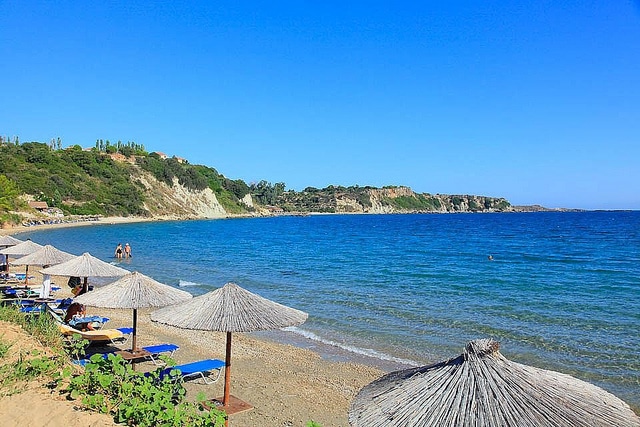 Panormos, Skopelos
Overgrown, sheltered pebble beach and turquoise waters that deepens abruptly. Besides the large pebble beach you will find many small bays, which the locals call Andrines. Their name was taken from the Adrina, a pirate woman who arrived at that point with a boat full of pirates in order to win. The men, however failed to defeat the islanders and when Adrina found out the bad news, she fell into the sea and drowned her self. Panormos is located about 15 km southwest of the city.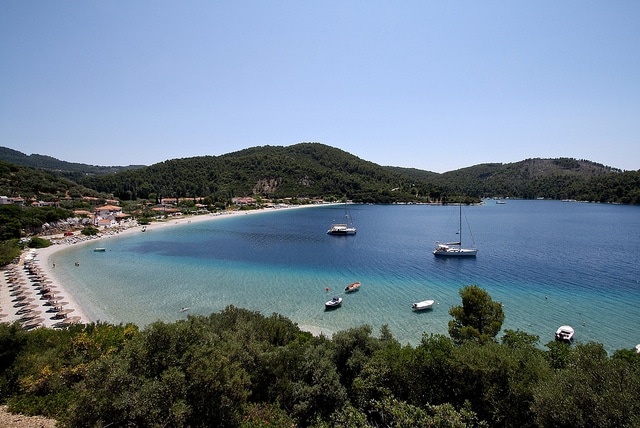 Lalaria, Skiathos
In the northeastern part of the island is the beach Lalaria, one of the most beautiful in Greece. The northern winds fall with rage on the steep purely white cliffs that rise imposingly over the sea and creates millions of years now, perfectly round, white pebbles covering the whole beach. The famous Stone Hole stands at the edge of the beach. The wild beauty of the landscape and really crystal clear sea will really amaze you.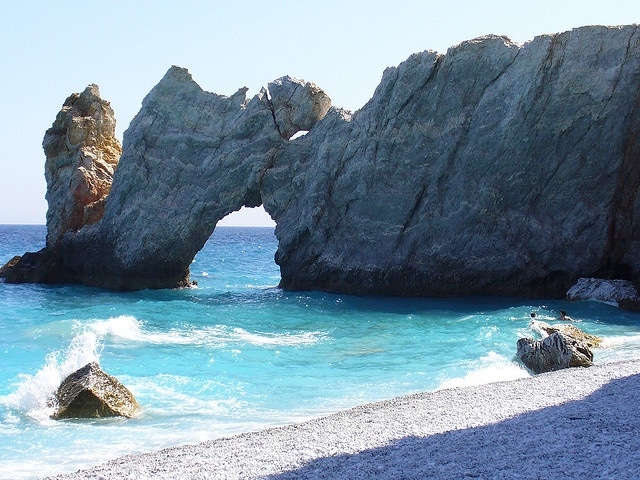 View more here: The best beaches of Santo Domingo | Dominican Republic, Dream beaches of Madagascar.
By Nicole P.
Best beaches in Sporades photos: MiseriaCantare, Skopelos Greece, Harout Arabian.