Spotted Lake is one of the most unique natural attractions in Canada. It is located in British Columbia, about 100 km east of Vancouver, near the border with the United States.
This is a lacustrine formation of surreal aspect. Native Indians of the Okanagan Valley know is as the sacred lake.
But for the rest of the world it is simply the Spotted Lake, a name that refers to its unique geological features.
During the summer takes place an extraordinary natural phenomenon where most of the water evaporates, causing crystallization in the form of small circular oval pits of varied colors like green, blue, yellow, ocher and white.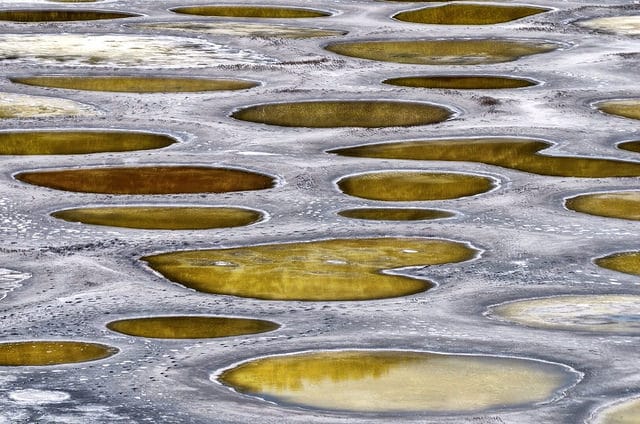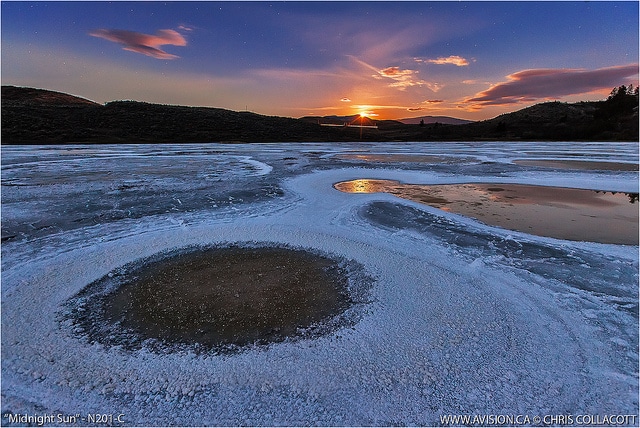 But Spotted Lake is not only beautiful to look at but has therapeutic qualities. Centuries ago, during tribal wars, truces were agreed for fighters to heal the wounds. Such mud are used today in various skin treatments for cosmetic purposes.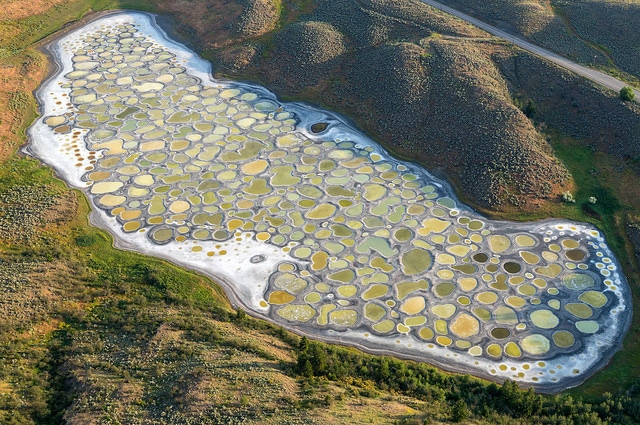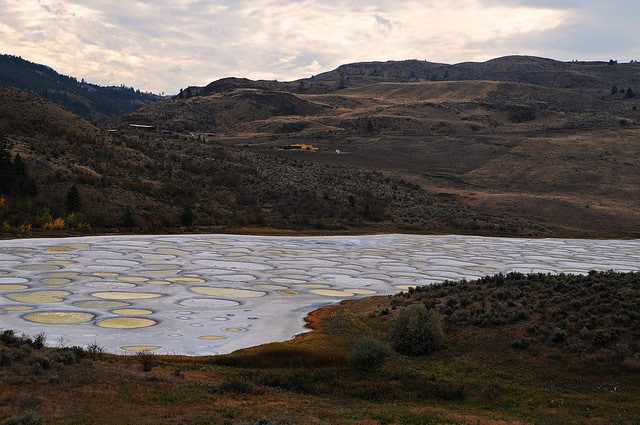 In recent times, the commercial and tourist exploitation of Spotted Lake (a sacred place for the Indians) generates controversy. A fence currently impedes the free access to the site but many jump. However, those wanting to respect the natives and their beliefs have nothing but look at it from the road, which allows you to enjoy and photograph from all angles this amazing natural setting.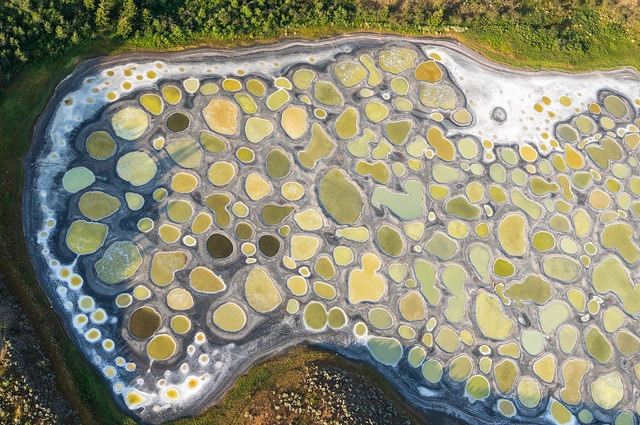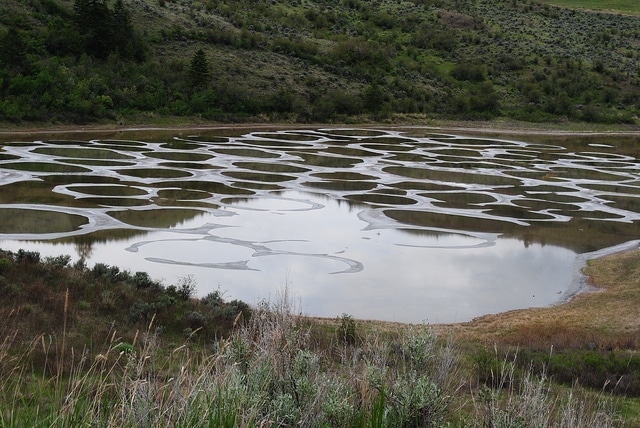 Photos: MoiFlickr, Chris Collacott, pektusin, beyondhue, rocco_1997.