It is a dream of life for many, a ride with an air balloon is a unique experience especially if you are carried over famous destinations. There are many places around the world that provide you with air balloon services and the prices vary. We chose our favorite, from the lunar landscape of Cappadocia to the majestic Bagan in Myanmar.
Cappadocia, Turkey
Perhaps the most shocking and famous air balloon ride is that over the unreal landscape of Cappadocia that takes you almost to another planet: Improbable geological formations and strange rocks shaped like mushrooms and stand steadfast for centuries, canyons, churches carved into the soft sandstone outstretched a vast plateau in the depths of Turkey. The ideal time to make this dream come true is between March and December. The price is 175 euros per person.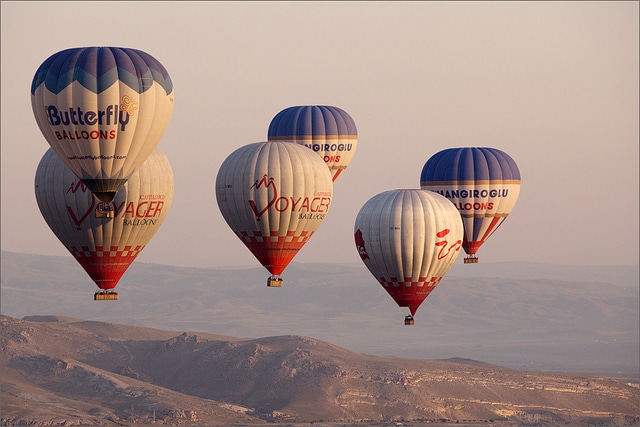 Melbourne, Australia
The best way to enjoy the green city, the second largest in the country, is the 60 minute ride on the air balloon. Among others you will see the impressive parks and gardens and the Rod Laver Arena Oktoberfest Australian Open, one of the most famous tennis tournaments in the world. The price start from 230 euros per person.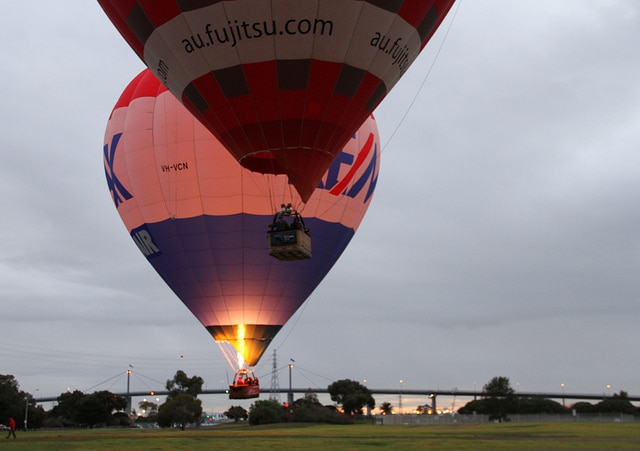 National Park Serengeti, Tanzania
For a full hour, in this balloon safari you will see lions, hippos, leopards, giraffes and zebras living in the river valleys of Seronera. Unique experience is the migration of over two million wild animals from Kenya to Lake Victoria, from May to early June and again from late October to December. The price is 390 euros per person.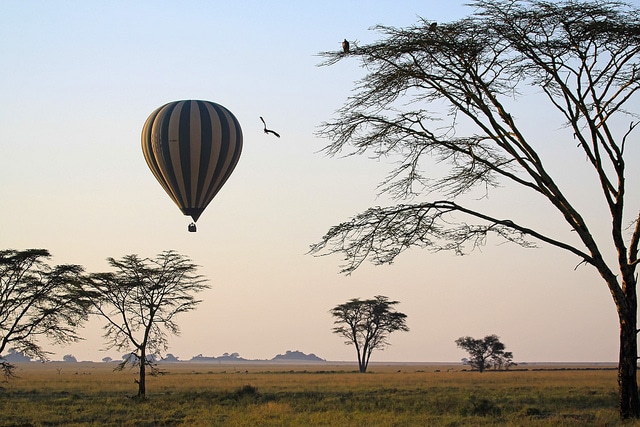 Letchworth State Park, NY
With the balloon track the Genesee River in Letchworth gorge between huge rocks, forests and waterfalls for a full hour. The best season is between July and August and is a highly romantic flight in September when the whole park is dressed in orange and golden leaves. The price is 180 euros per person.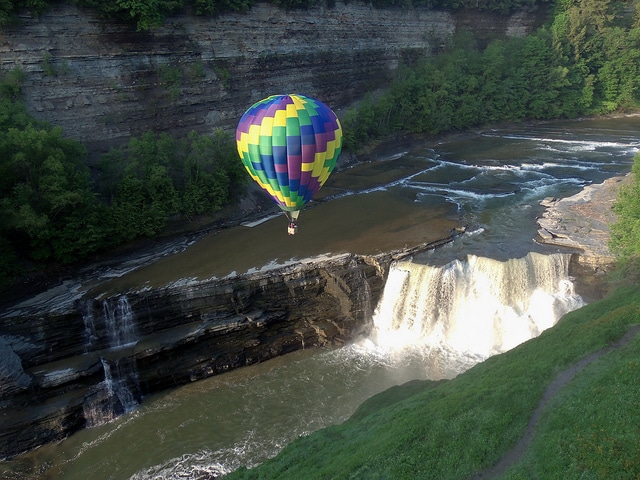 Bagan, Myanmar
The incredible ballooning to the unexplored country of Southeast Asia is over Bagan, the huge valley with 10,000 Buddhist temples, pagodas and monasteries. The area is huge and the sight is breathtaking. Price begin from 230 euros per person.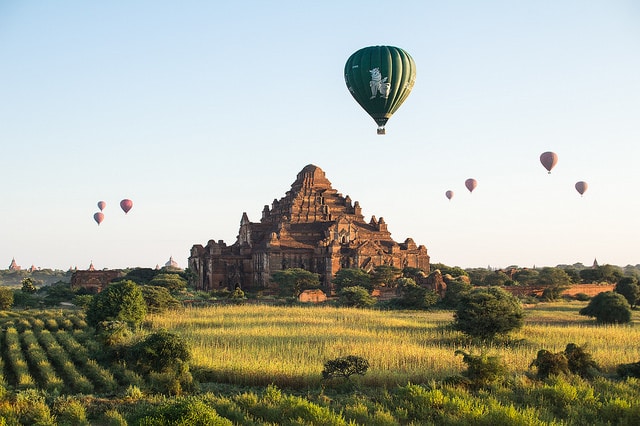 View more here: Parts of the world for original voyagers, The best street food around the world.
By Nicole P.
Air balloon rides photos: Zach Garner, winslowsix, Brian Hampson, David Wallace, Dmitry Pisanko.