Cyprus is an island country located in the Eastern region of the Mediterranean Sea. Cyprus is ranked third when it comes to largest island countries in the Mediterranean Sea. The rich and vast culture of Cyprus spans almost ten millennia. Cyprus is blessed with beautiful beaches and these are the ten most beautiful in the country.
Governor's Beach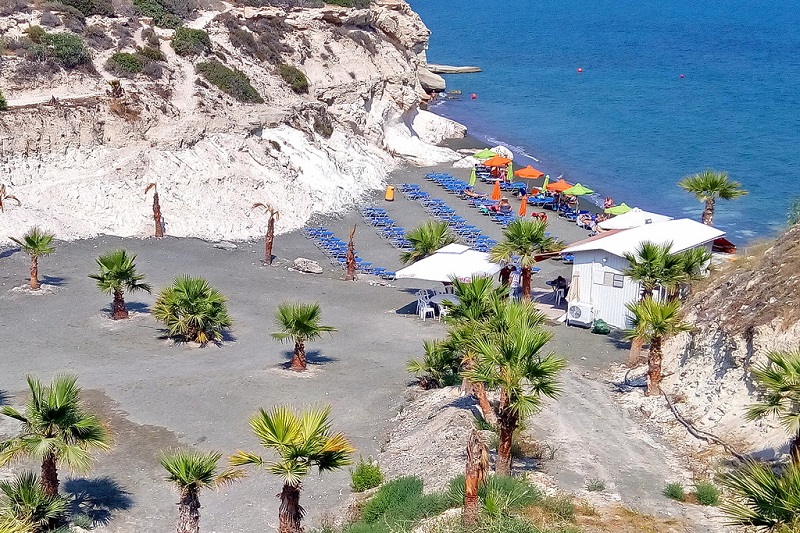 Source: Link
Governor's beach resort located in Limassol is an unshaded beach area for lovers of a good tan. The sands in this region are black. The white rocks fill the beachside for an alluring, contrast to the black sands. If you feel hungry, break your fast by munching on the delicacies served at the restaurants nearby.
Coral Bay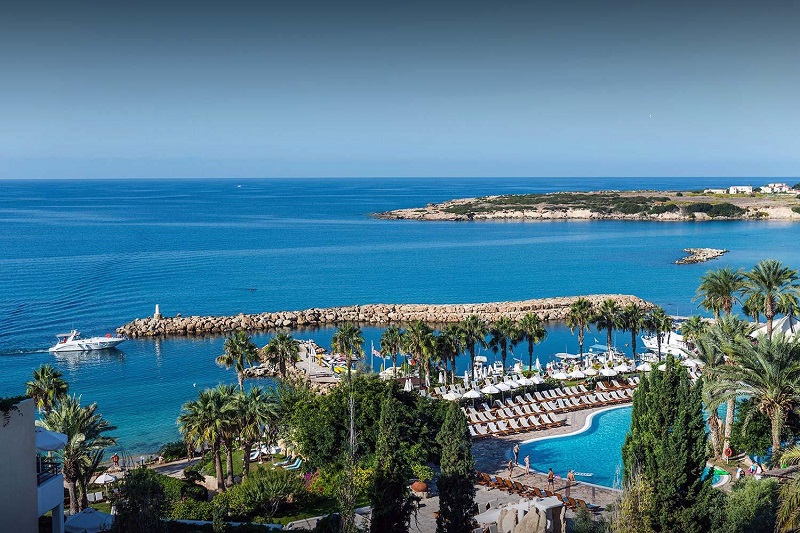 Source: Link
Coral Bay is located in Paphos. It is an ideal spot for family vacations. The waters are shallow and the waves are moderate making it a perfect playground for kids. If you want to engage in water sports, the waves are yours to control.
Mackenzie Beach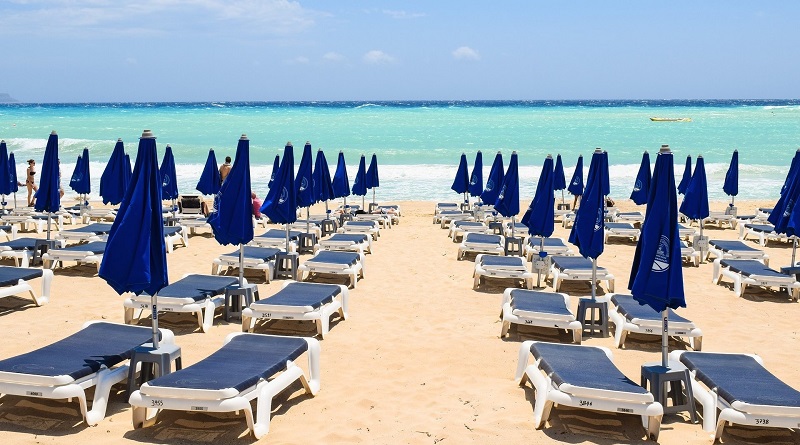 Source: Link
Mackenzie Beach is located at Larnaca and you will easily sight tourists clad in bikinis, having a light drink or getting involved in conversations. This beach is the most visited beach resort during summertime. The music played cuts across all genres and you can pick any bar of your choice to sit and unwind.
Paramali beach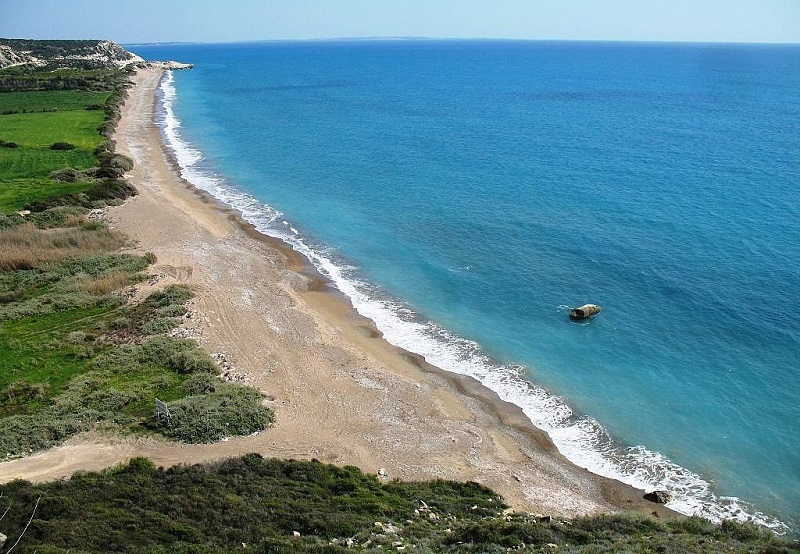 Source: Link
Paramali beach is unarguably one of the best kitesurfing spots in Cyprus. The sands are golden colored and you cannot help but notice the beautiful kites that decorate the atmosphere when kite surfers come out to play.
Sirena Bay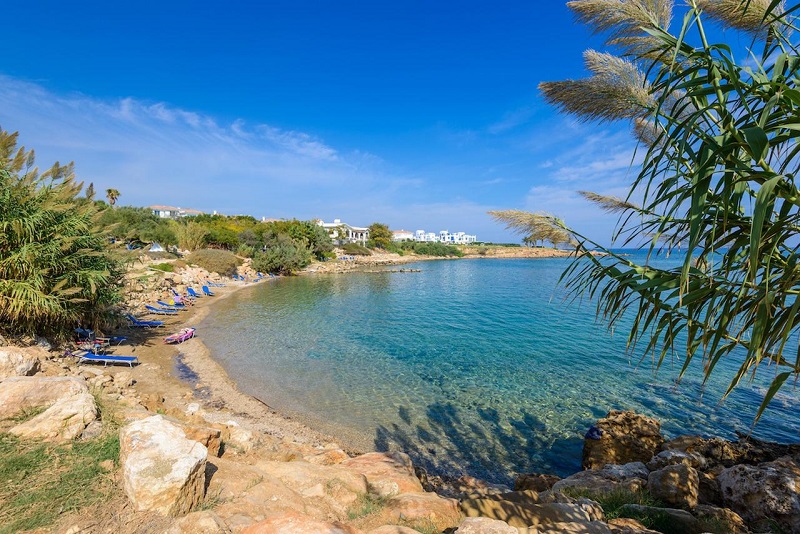 Source: Link
Sirena Bay is located in Protaras and it is one of the hidden gems of Cyprus. The road to the beach is quite hidden; however, after you get there for the first time, you will not want to leave after visiting this hidden bay that has neatly arranged wooden tables under leafy shades.
Nissi Beach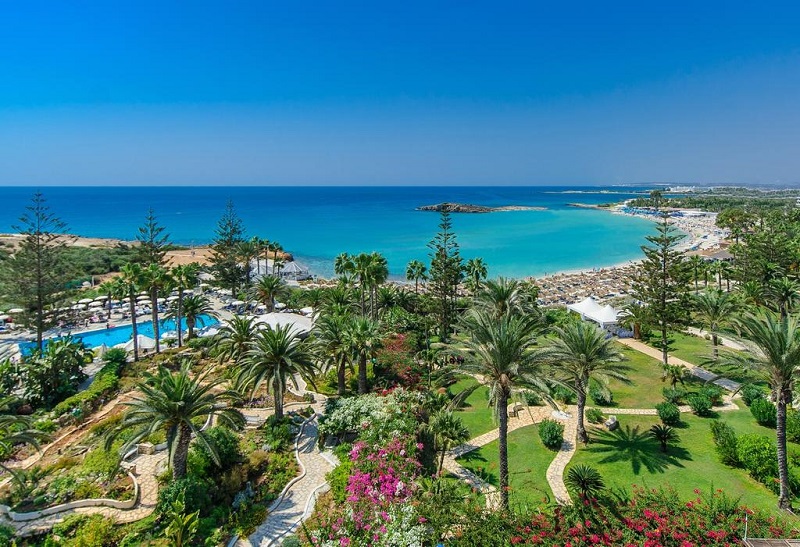 Source: Link
Nissi beach located in Ayia Napa is one of the most amazing places to visit in Cyprus. The beach is dominated by soft, pristine white sands. The waters are clear and calm. For adrenaline junkies, you can either participate in different water sports or party with other holidaymakers till you get tired.
Porto Pomos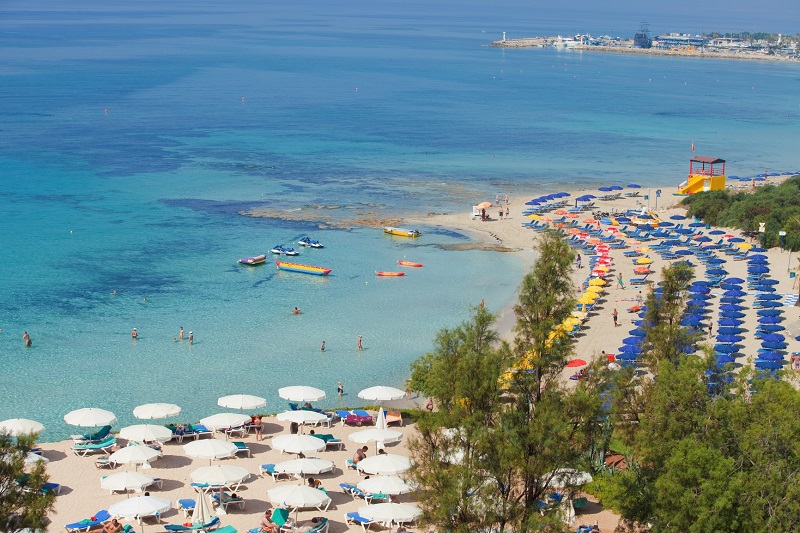 Source: Link
Porto Pomos located in Pomos has a rugged coastline flagged by cobalt blue waters. The picturesque beach area has colorful umbrellas for shades and little huts for refreshments. Everything looks magical.
Lara Bay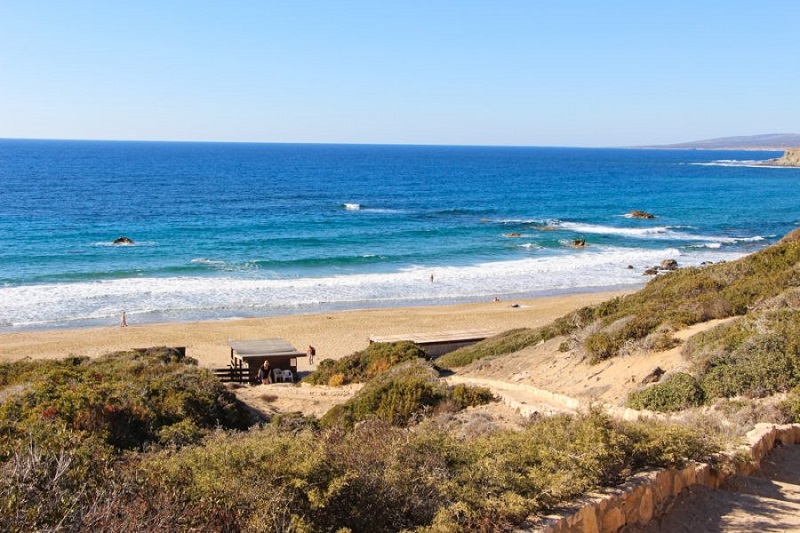 Source: Link
Lara Bay is a secret, magical beach in Cyprus. The beach located within Akamas Peninsula has breathtaking green scenery with golden sand dunes. You can find loggerhead or green turtles at this peaceful bay.
Konnos Bay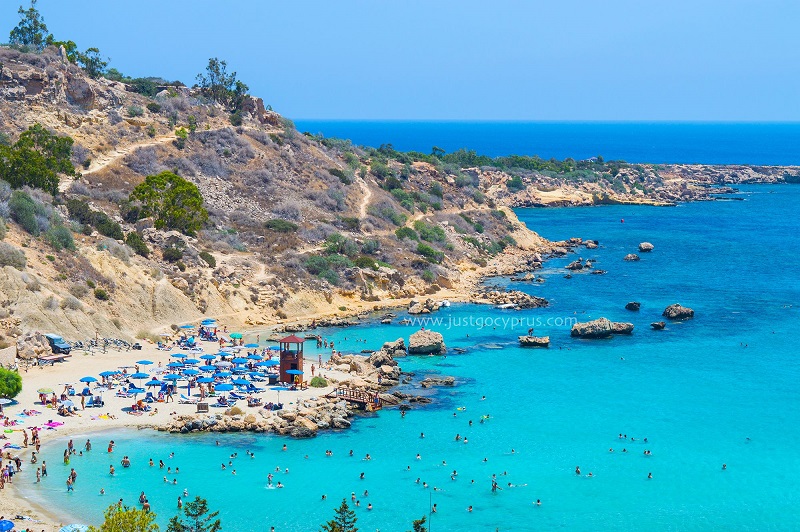 Source: Link
Konnos Bay is located at Ayia Napa and it is a very tranquil beach resort.  The turquoise waters spread far beyond the horizon, the sands are powdery white and the shoreline is crescent shaped. This is the second most beautiful beach in Cyprus.
Aphrodite's Rock Beach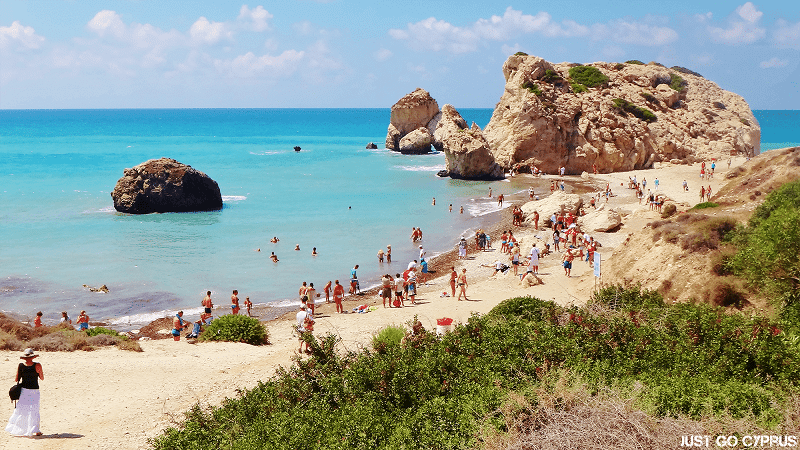 Source: Link
Myth has it that, the Goddess of Love and fertility, Aphrodite sprang up from the waters that surround Aphrodite's rock. The sky blue waters are gorgeous and the beach is filled with pebbles. The best time to visit this beach is during sunset when the scenery changes to beautiful shades of red, pink and orange. Pure heaven!