Suddenly, an island of cement or iron, a surprising appearance in the middle of the blue sea. The sea forts were born in the Victorian era or in the II World War for military purposes, as shelters agains Nazis or British ships. They stand firm in the sea. And they can be visited:
1. Plague Fort (Alexander Fort), in Russia
This tiny artificial island is in fron of Kronstadt coast (Russia), near St. Petersburg. The Russian Army built Alexander Fort (the official name, Plague Fort is due to the experimental studies about the bubonic plague carried out there) between 1838 and 1845 with the idea of ​​protecting St. Petersburg. Inside 103 cannons were installed, although it seems it never was the scene of a real battle. Since the birth of this great city, in 1703, the Gulf of Finland was in a strategic position for Russia, which began to build forts as a protection measure. This, in particular, has an oval shape with a courtyard in the center, 90 by 60 meters, three floors.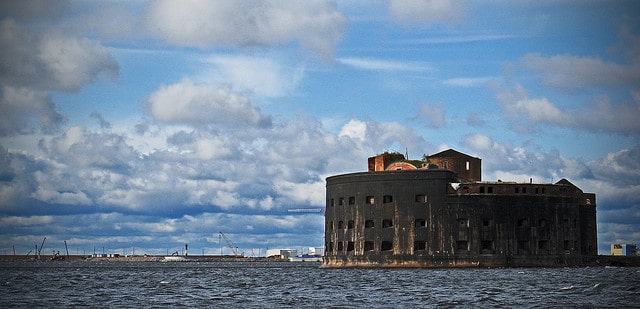 2. Spitbank Fort, in England
Spitbank Fort was built in 1878 to repel the attacks of the French navy on the south coast of England, a place of vital geostrategic importance, where today nothing remains of that warlike spirit that reigned two centuries. Specifically, the fort is in Solent sea, between the naval port of Portsmouth and Wright island. Where once a hundred soldiers slept expecting the attack of the enemy, they have now built nine luxury suites to accommodate 18 guests in a hotel with spa, sauna and jacuzzi on the roof and several rooms for weddings, parties and exclusive events for 54 people.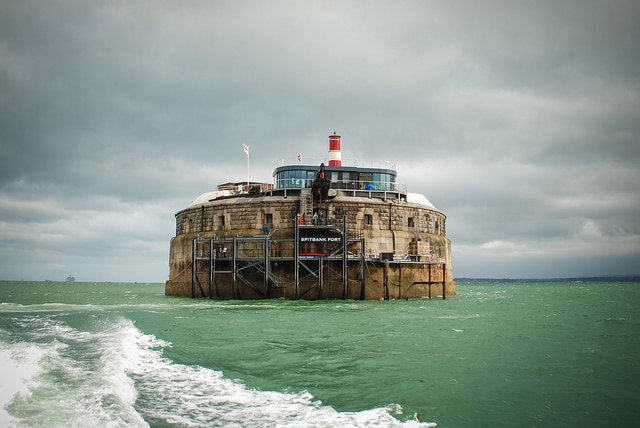 3. Maunsell Sea Forts, in the British coasts
These ghost forts were small fortified towers built during II World War on the bay in the Thames river's bay. They're known as Maunsell in honor of their creator, Guy Maunsell. Their mission was to control the Germans didn't put mines in the estuaries of Thames (near London) and Mersey (near Liverpool) rivers. They're there since 1942, after being used as pirate station antenna in the 60s or to host an invented country, a micronation called Sealand.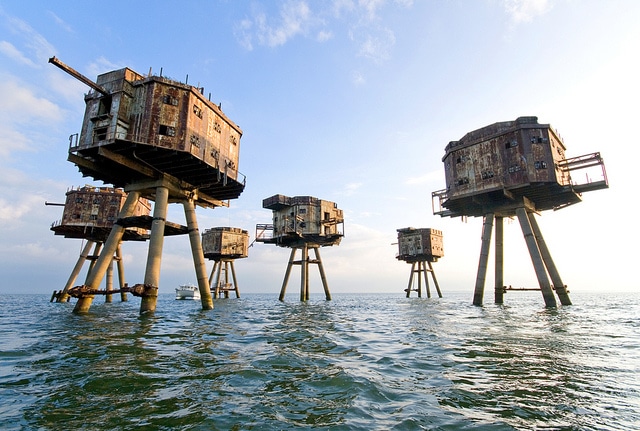 4. Fort Louvois, in France
Fort Louvois is a seventeenth-century sea fortress built on a submerged rock at high tide, between Oleron and Marennes islands and halfway between Nantes and Bordeaux. Its construction, determined by Louvois (minister of war of Louis XIV) was conducted from 1691 to 1694 with the purpose of defending the naval arsenal of Rochefort. It was designed in a horseshoe shape, with a central tower protected by a drawbridge and a moat, and the castles of the Middle Ages. Today, Fort Louvois is open to tourist use as a historical museum.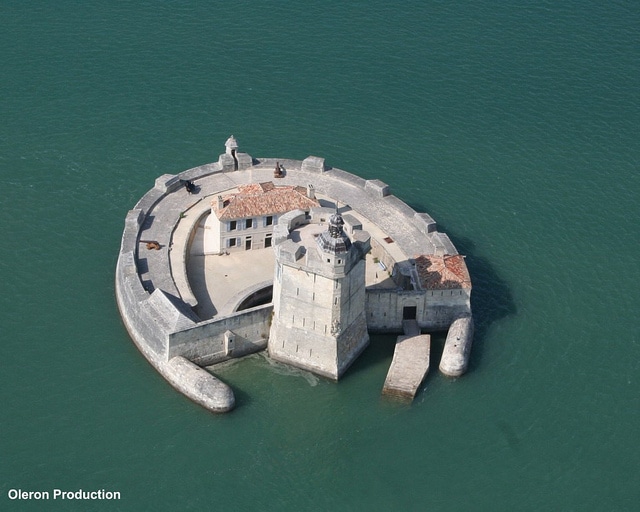 5. No Man's Land Fort
It was built between 1867 and 1880, about two kilometers far from Wight island, to protect Portsmouth. For some time it was a private high-end hotel, but now the new owners want to give a new life and have already announced a soon opening. It's considerably higher than Spitbank Fort, has a heliport and four full floors to hold receptions and parties, cabaret, dining room for 200 people, lighthouse, spa with jacuzzi and sauna…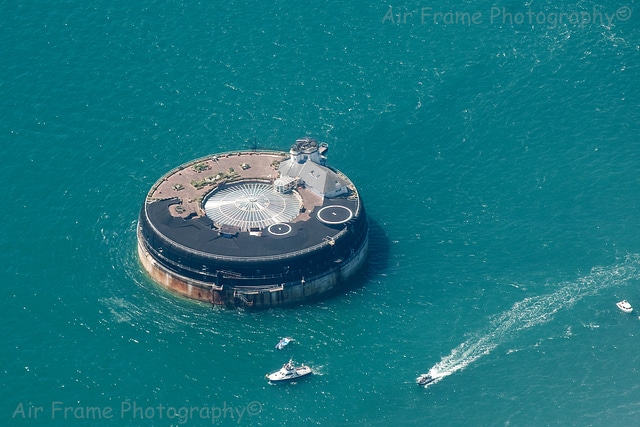 Photos: Mircea Tătuc, Arttu Silvast, Anthony Abbott, Damien Dyer and Frederic La Verde.