If you are looking for an African adventure, Kenya is the perfect choice. It is a country with many sides, from the wild open plains of the Maasai Mara to the modern metropolis of Nairobi to the tropical paradise of the Indian Ocean coast.
Whether you're going for the wildlife, a city break, beach vibes, a cultural experience, or all of the above, there are a number of things you should know when planning a trip to Kenya.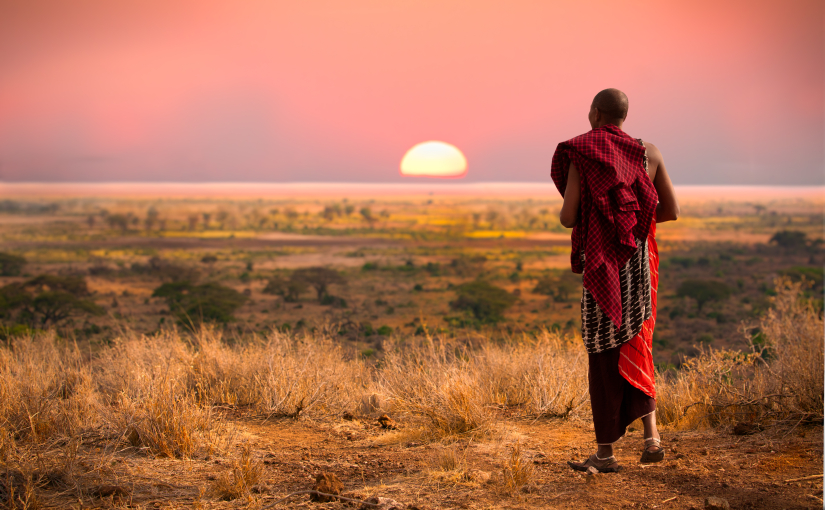 From visas to vaccinations, this guide has all the answers you need.
What Visa Do I Need for Kenya?
If you're planning to visit Kenya, the first thing you should do is check if you need a visa. The requirements for entering the country vary depending on your nationality. While citizens of some countries are visa-exempt, most people will need authorization to travel to Kenya.
Nationals of most countries, including the United States, the United Kingdom, Canada, China, Australia, Brazil, India, and member states of the European Union (EU) can obtain an electronic visa or eVisa for Kenya. If this applies to you, you can complete a Kenya online visa application and avoid an unnecessary trip to an embassy.
The eVisa is quick and easy to obtain and the process is done entirely online, from the comfort of your own home.
What Should I Know Before Visiting Nairobi?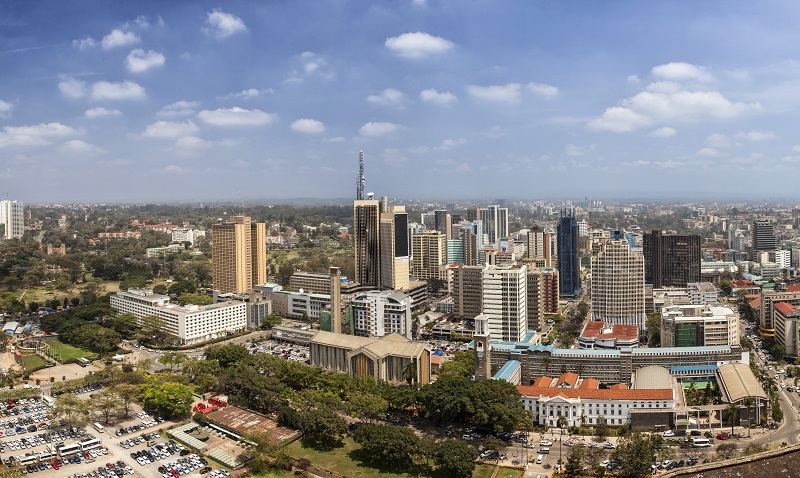 For a country classed as "developing", the Kenyan capital is a cosmopolitan and surprisingly modern city with accommodation for every budget, including luxury hotels. In Nairobi, you will find rooftop bars, interesting restaurants, hip coffee shops, and vibrant markets.
With the Nairobi National Park right on the doorstep, you can get the best of both worlds—a city break and a wildlife adventure—in one trip.
Kenya's capital has something of a reputation for not being the safest city in the world, but this is somewhat unfair—particularly nowadays. The vast majority of visitors report enjoying a pleasant experience in the city with no sense of being unsafe.
The rule of thumb is to use your common sense. As in any strange city, don't walk alone at night. Stick to the central and tourist-frequented areas and avoid the rougher neighborhoods, and you should be safe. Moreover, you may well find yourself falling in love with Nairobi.
What Vaccines Are Required to Travel to Kenya?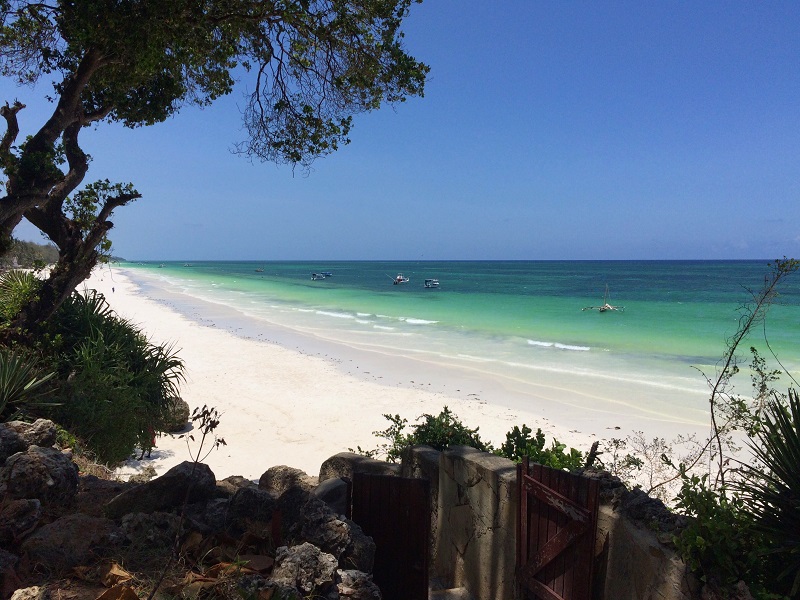 The World Health Organization (WHO) recommends a number of vaccinations for all travelers heading to Kenya. These include the following:
Hepatitis A and B
Cholera
Meningitis
MMR (measles, mumps, and rubella)
Polio
Rabies
TDAP (tetanus, diphtheria, and pertussis)
Typhoid
Yellow fever
The yellow fever vaccine is mandatory if you are arriving from a region where yellow fever is present. It is recommended for everyone over 9 months of age traveling to Kenya.
In addition to vaccinations, it is a good idea to consult your doctor before going to Kenya and starting on antimalarial tablets before making the journey.
Things to Do in Kenya
In many ways, Kenya is a country that embodies the spirit of Africa and there is no shortage of great experiences for visitors.
Going on safari in the Maasai Mara National Reserve is a must. Kenya has a number of national parks, all of which are home to iconic African fauna, such as lions, zebras, elephants, giraffes, wildebeest, leopards, and cheetahs. The Maasai Mara is the crown jewel of these parks and a safari here is an unforgettable experience.
It might surprise you to know that Kenya is also a great country for a beach holiday. The Swahili Coast offers beautiful beaches with white sand on the edge of the Indian Ocean. Diani Beach, Lamu, Malindi, and Watamu are all great locations to relax and unwind with sun, sand, and great food.
Lamu Old Town is also a designated UNESCO World Heritage Site for those of you who are interested in the history and culture of Kenya.
What Should I Pack for a Trip to Kenya?
If you are taking a city break in Nairobi or Mombasa or heading for a beach holiday on the Swahili Coast, the essential things to pack are fairly standard: clothes, toiletries, beach towel, etc. But let's be honest—if you're going to Kenya, you want to go on safari.
When venturing into Kenya's national parks, there are several other things you should pack:
Camera
Binoculars
Flashlight
Insect repellent
Sunglasses
Sunscreen
Hat
Antimalarial tablets
Extra socks and footwear
It is also advisable to bring an adaptor to charge electrical items, such as your phone. Kenya uses 3-pin electrical plugs, similar to the UK.
Get a Guide for Your Kenyan Safari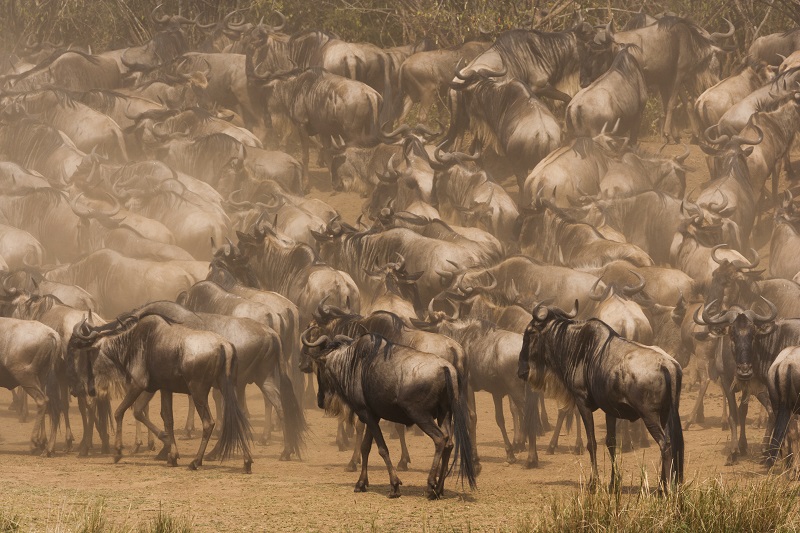 As much as we love our independence, Kenya is not an easy country to navigate on your own, especially as a foreigner.
Roads in rural areas can be poorly paved and signposted and you do not want to be lost in the wilderness. This is especially true in the national parks, where wild animals can pose a threat.
The best advice: hire a guide. Most tour operators offer a choice between hiring a minivan or a 4×4 land cruiser, the latter of which is highly recommended for a smoother ride. Drivers tend to be part-mechanic/part-naturalist and will take you on the safari of a lifetime, with the safety that comes from local knowledge.
It is important to follow your guide's instructions and never leave the vehicle while in a national park unless told to.
With this in mind, you are sure to have an unforgettable experience in Kenya.