If you're about to visit Bangkok, Thailand for the first time, you may feel overwhelmed by all the things you can do and see there. Where do you start? Take the time to get a real feel for the culture of Bangkok. Get to know its customs, its architecture, and its beautiful countryside.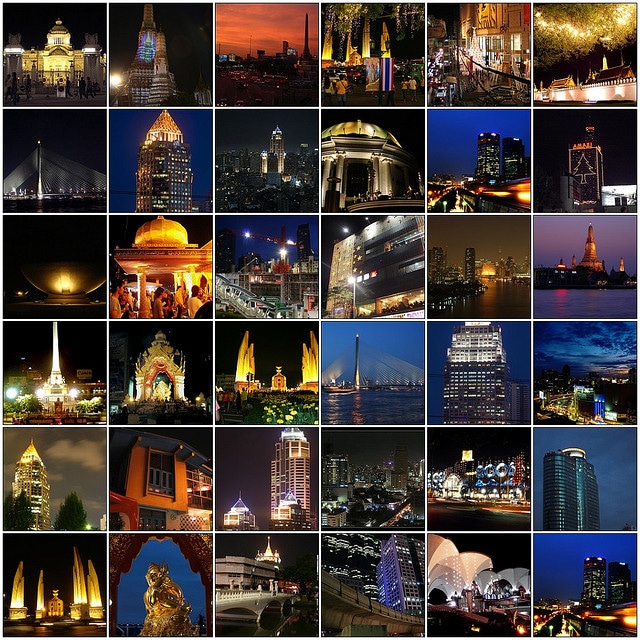 The Temples of Bangkok
There are numerous temples in and around Bangkok you should definitely put on your list of things to see. Each has its own story and each is an architectural wonder to behold. Many are within a few short miles of the city center, such as the Temple of the Golden Buddha, the Marble Temple, the Temple of the Reclining Buddha, and perhaps the most photographed of them all, the Temple of Dawn.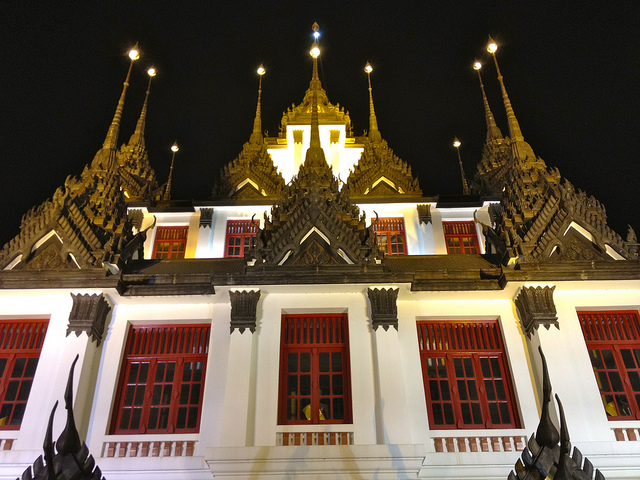 The State Tower
The State Tower offers a stunning view of Bangkok where you better bring your camera for some fabulous photos. By all accounts the drinks and food are pricey, but you don't have to buy anything to enjoy the view and walk around this huge building. Come just before dusk to get a wonderful daylight view and stay until the sun goes down for a breathtaking nighttime view. You won't be disappointed.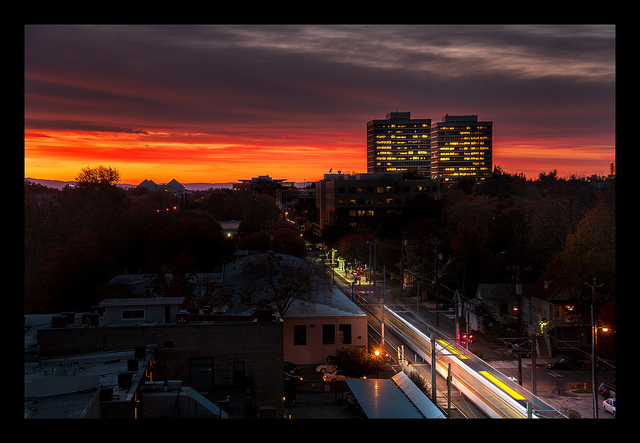 The Sky Train
The train is a great way to avoid congestion on the roads and to see Bangkok in relative comfort. The Sky Train is an elevated rapid transit system that will take you to places such as the Central Business District of Bangkok, the National Stadium, and other notable places with ease. There are two lines, the Silom line that runs west to south and the Sukhumvit line that runs north to east. Check out the various sites along these routes and see more of Bangkok than you could have imagined.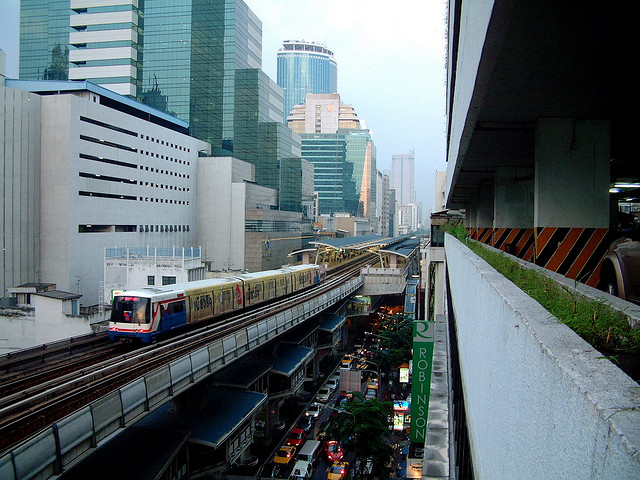 Chinatown
Chinatown is bursting with vibrant energy day and night. It is definitely a haven for tourists who go there to find street-side vendors and restaurants, many shops hawking gold, and other wares in a densely populated area. It is a flea market extravaganza and a great place to try food for every palate, much of it prepared right before your eyes. It is an exciting and invigorating experience you should not miss.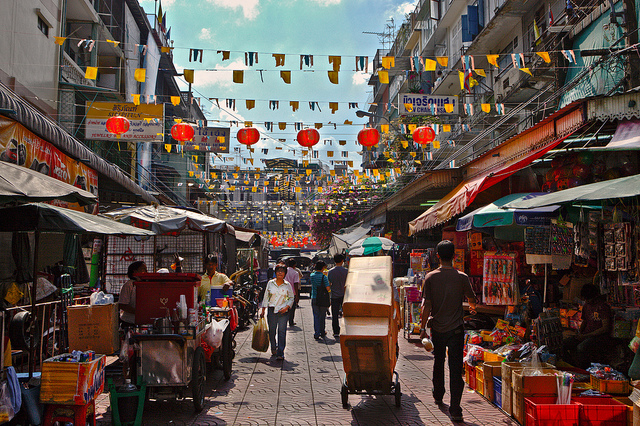 Khlong Saen Saep
Though the water is murky and the smell can be overpowering at times, the Khlong Saen Saep offers a glimpse into another world outside the bustling city center of Bangkok. Many people here still have to take boats to and from work along the canal and the boats can get quite congested during rush hour. It may not be the most pleasant of boat rides, but if you're interested in seeing another side of Bangkok, it really is worth a ride through the Khlong Saen Saep.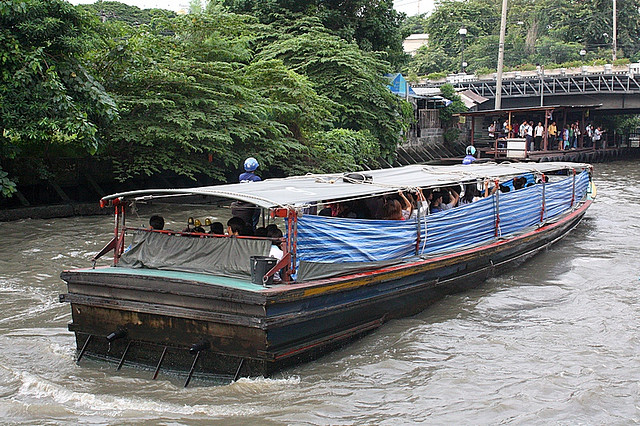 The Grand Palace
Built in 1782, this magnificent palace is comprised of several buildings, including the Temple of the Emerald Buddha. Keep in mind that there is a dress code, one of modesty that you will have to adhere to. If you're not appropriately dressed, you'll be supplied with a wrap which requires a deposit you will get back when it is returned. It is highly recommended to hire a tour guide as the place is massive and can take two to three hours to see everything. This beautifully ornate complex is something not to miss on your trip to Bangkok.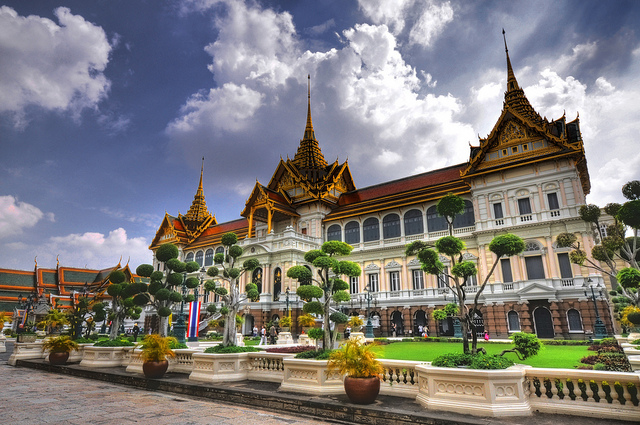 While in Bangkok for the first time, be sure to take in the historic sites of Bangkok's roots. You will leave with a new appreciation for this amazing city and its diverse culture. You will definitely want to come back again.
Bio – this article was written by Ross who is a freelance blogger and writes at blog.netflights.com and loves Bangkok
Photo 1: a moment in time,Photo 2: Pennan_Brae, Photo 3: joe chan photos, Photo 4: bangkok_diary, Photo 5: lalipuna, Photo 6: Mistifarang – Primero UniCo de l'Escala!, Photo 7: msdstefan