These certain points of the English countryside have something magical, you know, the rest is perhaps it is here where the first legends about gnomes and elves was born, if you are in England and you like country walks then, do not forget to do a stop at the Gnome Reserve of Bradworthy, Devon, about 80 Km from Plymouth and just over 100 km from Bristol.
The reserve of the gnomes, which also has a Facebook page is an enchanted place that is home to more than a thousand gnomes and elves, but let's say that this is also an excuse to go to admire the rare species and not of wild flowers and herbs, which exceed 250 varieties, it seems that the site is particularly suited not only to children but also to those adults who do not get excited more staid for nothing, and that here, also because of the cream tea with sandwiches you will find the right spirit.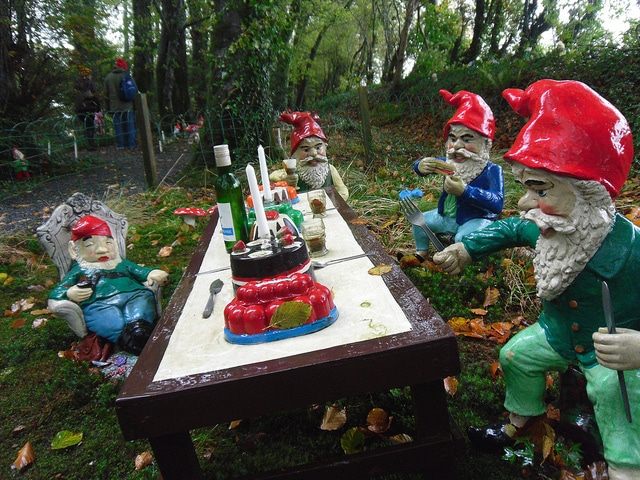 After the tour in the amazing external and after taking the ritual tea then the case will be to live the feeling of being in the museum with the largest collection of antique English gnomes. And now that you've come this far, it will be perfect to spend the night in one of the picturesque bed & breakfast rooms, type the Bason Farm with its corollary of dogs, ponies and ducks in a pure British style.
How to get there
By Alba V
Photos: Blurred Crusade, David Masters .Blurred Crusade