From the series, did you know that I present to you the building that houses the headquarters of the National Architects Union in Bucharest. Looking at it, the impression is that of a project entrusted to two architects, with diametrically opposed ideas and perspectives that have reached solely on the plot of land where to build.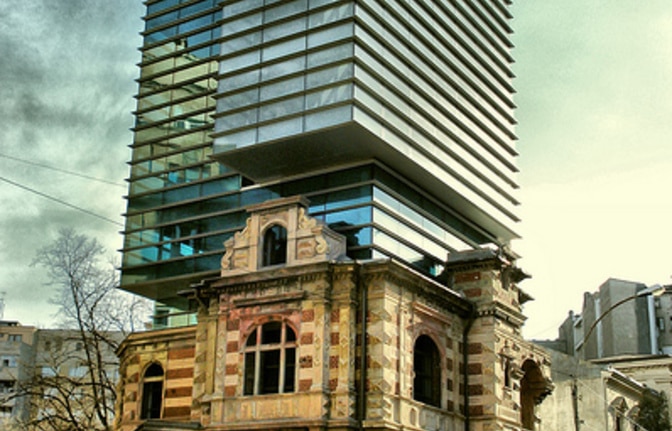 I cannot think that this building could be the result of a unique design that was due to studies and deep artistic and architectural convictions. For me, but you know that I understand little, in terms of ugliness, if you put it in a fight against the church of Fuksas in Foligno – it will be a good fight. The original palace was built in the second half of the nineteenth century, destroyed by fire during the Romanian Revolution of 1989 and was left in ruins for 10 years, in memory of that event.
As it was purchased by the Union of Romanian Architects, everyone expected it to be restored in the original style. Instead, what happened is the result that you have in front of your eyes. You can find it along Calea Victoriei in Bucharest.
By Ina K
Photos: localguiding