With this guide of tips for traveling to Netherlands we want to facilitate, as far as possible, the organization of your trip to one of the most incredible countries in Europe. Something important before starting is to clarify that when we refer to Netherlands, we also refer to the Holland. This is because both names are popularly used to designate the country, although the reality is that "Holland" only refers to the provinces of South Holland and North Holland. Although on many occasions we have the idea that the Netherlands is only Amsterdam, we assure you that although the city is incredible, in addition to one of our favorites in the world, this country is much more than its capital and stores impressive places, like villages full of charm, landscapes dotted with traditional mills and a unique gastronomy, which we are sure, you will never forget.
Here's a selection of what we believe are 10 essential tips for traveling to Netherlands
1. Best time to visit?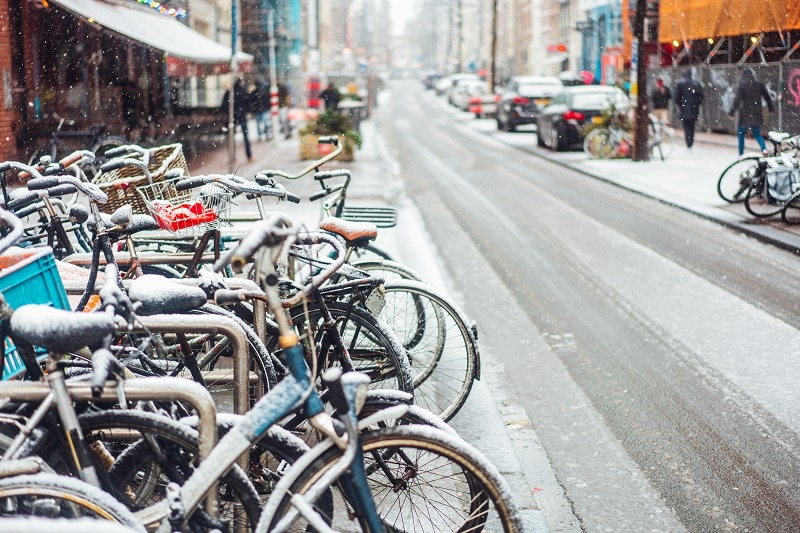 Although any time is good to travel to the Netherlands, taking into account the weather and the most frequented times by tourists, we can determine the following distinction. High season (from June to August) are the most suitable months for a trip to Netherlands due to the normally good weather in most areas of the country. Measured season (April and May / September and October) are also good, as the weather is not usually excessively cold or rainy. The good thing about this time period is that tourist places are usually not very crowded. Low season (from November to March) usually bring rain and cold in addition to the closure of many places focused on tourism. Despite this, the tourist places are still open and you can find very good prices in hotels. Remember that if you are going to travel in high season, it is important to book flights and accommodation, especially in tourist areas and cities like Amsterdam way in advance if you want to get good prices and have options to choose from.
2. Entry requirements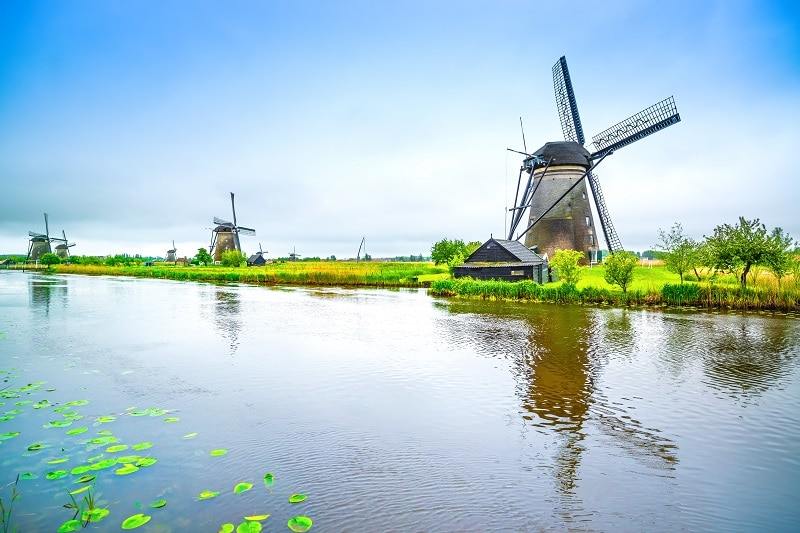 If you are a European Union (EU) citizen, you only need the ID or Passport to enter the Netherlands. If you have another nationality, we recommend you check the website of the Ministry of Foreign Affairs or the Embassy to know the requirements for entering the country. Additionally, if you plan to drive in Netherlands, either with your own car or with a a rental car, it is very important to have your own car insurance Netherlands. This will ensure you avoid unforeseen problems.
3. Security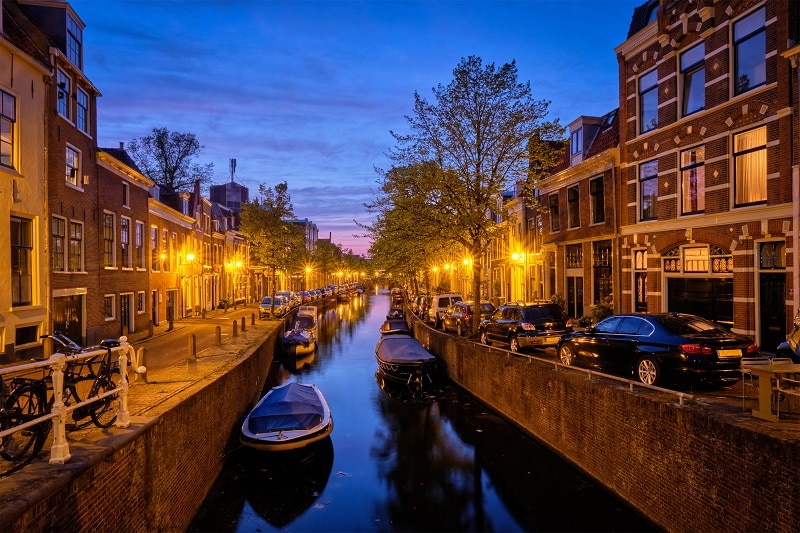 The Netherlands is considered to be one of the safest countries in Europe, but you should not put aside what we call "travel common sense". Try not to lose sight of the valuables you carry or your luggage at the stations, especially in the most touristic areas.
In addition to this, in cities like Amsterdam, if you do not know the area where you are staying, it is preferable to ask in your accommodation if it is safe to walk alone at night and if there is any area that's not recommended. In addition to this, another of our tips for traveling to Netherlands and any destination in the world, is that you carry a copy of your personal and important documentation in the cloud such as your ID, Passport, travel insurance policy or driver's license. In this way, in case of loss or theft, it will be much easier to carry out any type of procedure.
4. How to start the trip to Netherlands?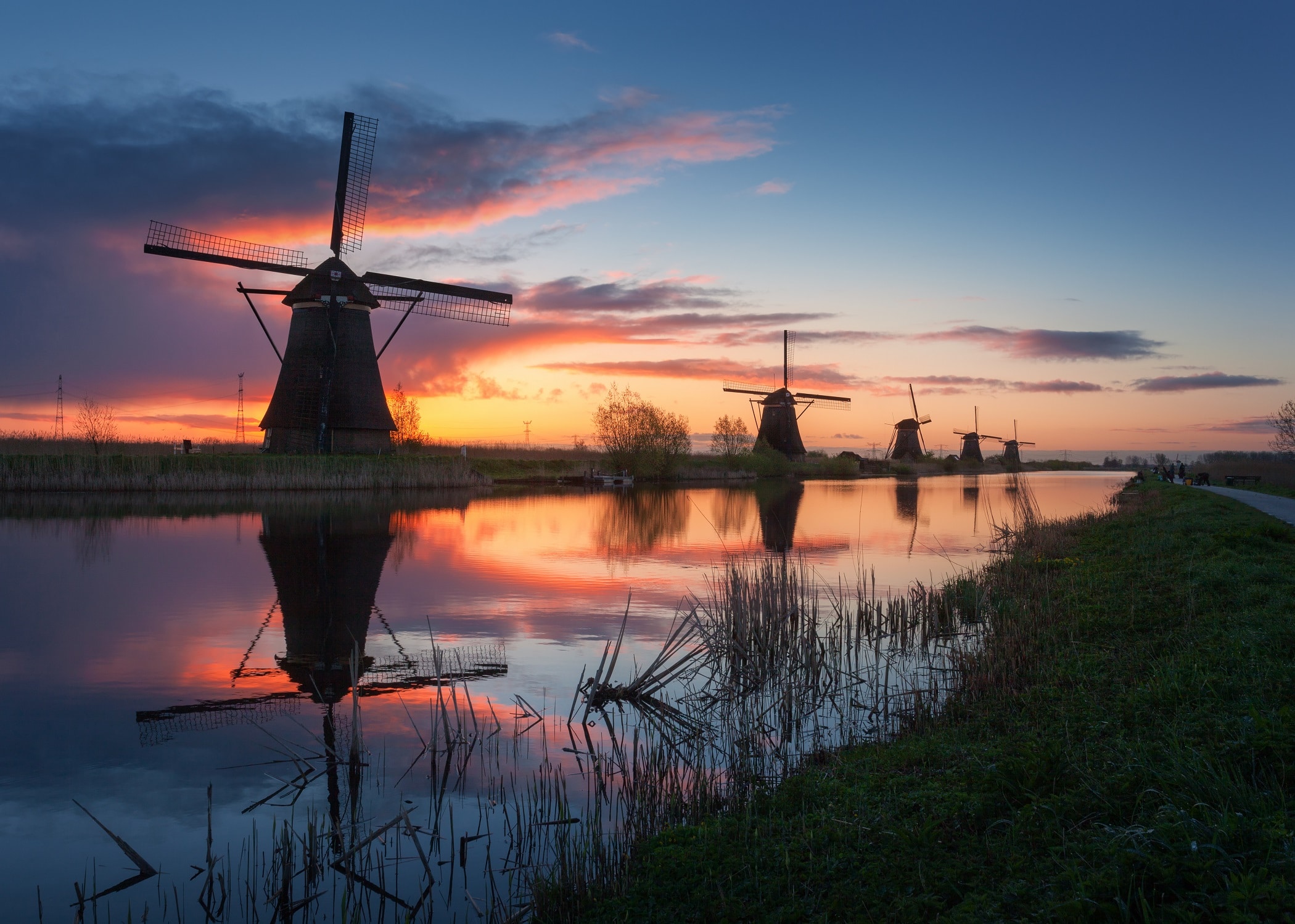 The first and most important thing when planning a trip to Netherlands is to be clear on how many days you have. Depending on this, the proposal could be to make a route through the country, either by public transport or rental car or choose to make a trip that includes some of the most important cities and surroundings. Whatever the option and especially if it is your first trip to this country, you will most likely land in Amsterdam airport first.
5. Possible Netherlands route
If you have 10-15 days, one of the most recommended options for traveling to Netherlands is to make a route through the country, which includes some of the essential places to see. Our proposal is to start in Amsterdam, where we recommend you spend an average of 3-4 days to visit the city and from there make a trip to Zaanse Schans, known for its mills and Edam, Marken and Volendam, all of them a few kilometers from the capital.
After these first days you will follow the route through the Netherlands approaching Utrech, city of contrasts, where you can enjoy museums, churches, parks and cultural activities in addition to discovering what is said to be the city with the most beautiful canals of the world. The next stop will be Delft, located less than an hour from Utrech which is known for its blue pottery and has a beautiful old town, surrounded by ancient canals, in which it will seem that you go back in time while you walk through it's streets.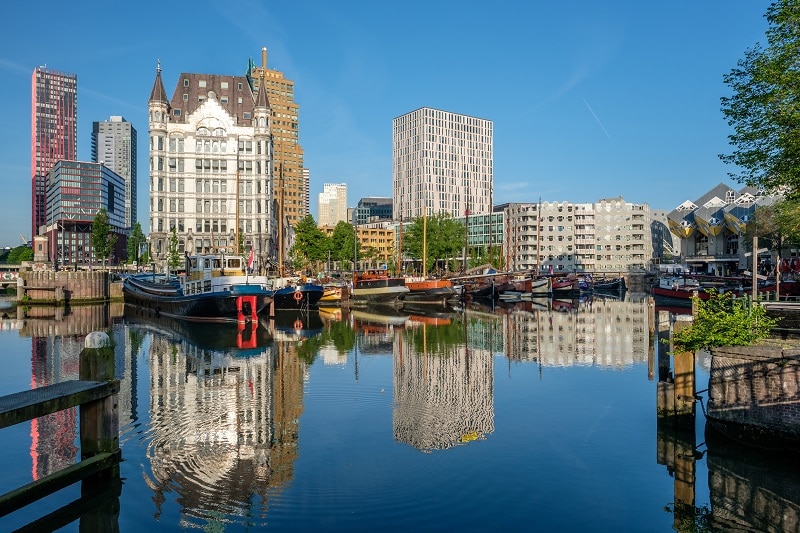 After these two visits, we suggest you continue approaching The Hague, one of the most important and elegant cities in Netherlands, where you can spend one or two days knowing places like the Noordeinde Palace, the Binnenhof, the Mauritshuis museum or the Peace Palace The next stop will be in Rotterdam, an unconventional city, which after suffering a devastating Nazi bombing in 1940, was rebuilt showing today in its relief some of the most modern buildings in the country.
The next stage will take you to Keukenhof considered one of the most beautiful gardens in the world in which more than 7 million tulips blooming each spring, making it one of the great reasons to travel to Netherlands on these dates. And finally, this route through the Netherlands will take you to Alkmaar, where every Friday between 10 am and 12:30 pm, from April to September is held the most famous cheese market in the Netherlands, which as you can imagine, is one of the things you can't miss on this amazing trip.
6. Amsterdam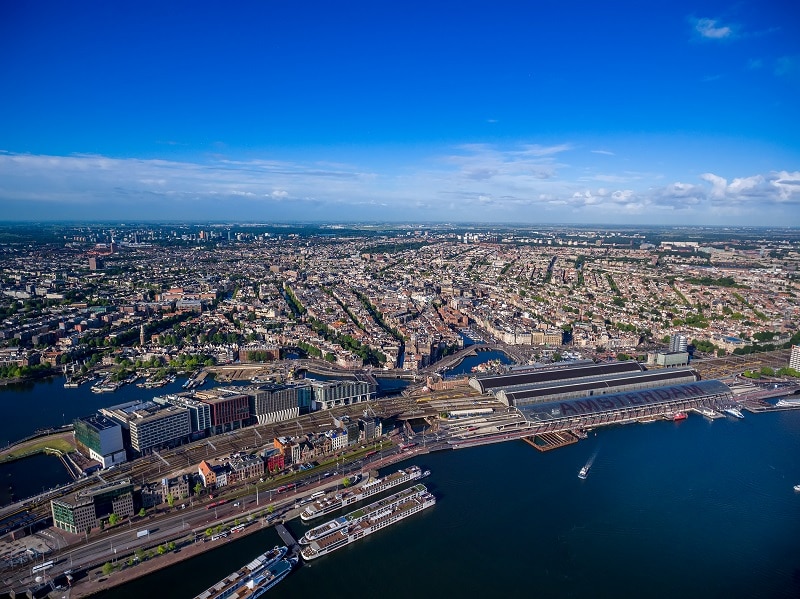 Amsterdam is without any doubt, one of the cities that you cannot miss if you are traveling to Netherlands. Famous for its canals, Amsterdam is also synonymous with bicycles and tolerance and we cannot forget that the city is considered by many to be one of the most tolerant cities in the world, in which its multicultural society moves at the stroke of a pedal.
With hundreds of places to visit, surrounded by barking houses with colorful facades from the 16th and 17th centuries, the Van Gogh and Rijksmuseum museums, the Flower Market, Begijnhof, the Anne Frank House or Dam Square, which is another of the places to visit in Amsterdam, we recommend you to dedicate a minimum of 2-3 days to the city to get to know it well.
7. Zaanse Schans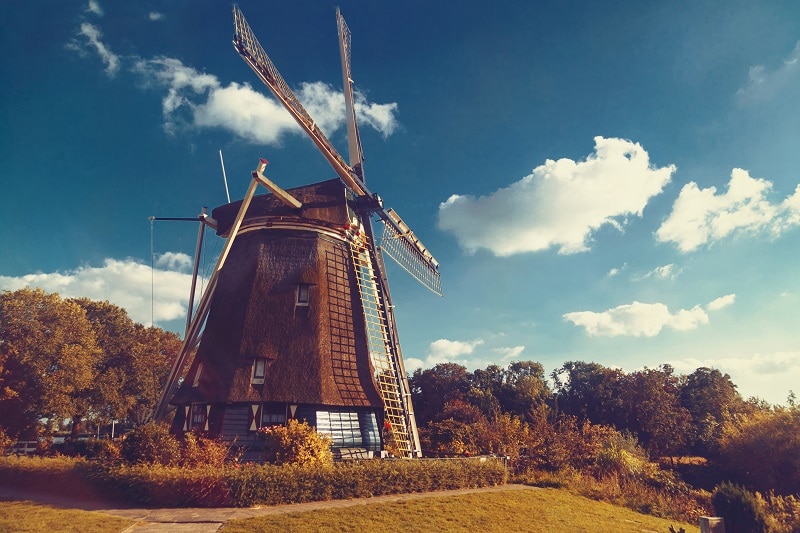 Another place you can not miss when traveling to Netherlands is Zaanse Schans, a small town located just 20 kilometers from Amsterdam, which has become an open-air museum due to the good state of preservation of its traditional wooden houses and its mills
In addition to enjoying one of the most recommended walks in the country, you can enter some of the windmills, see a cheese farm, where you will not be able to stop buying and trying some of its delicacies and even see a factory of clogs.
8. Edam, Volendam and Marken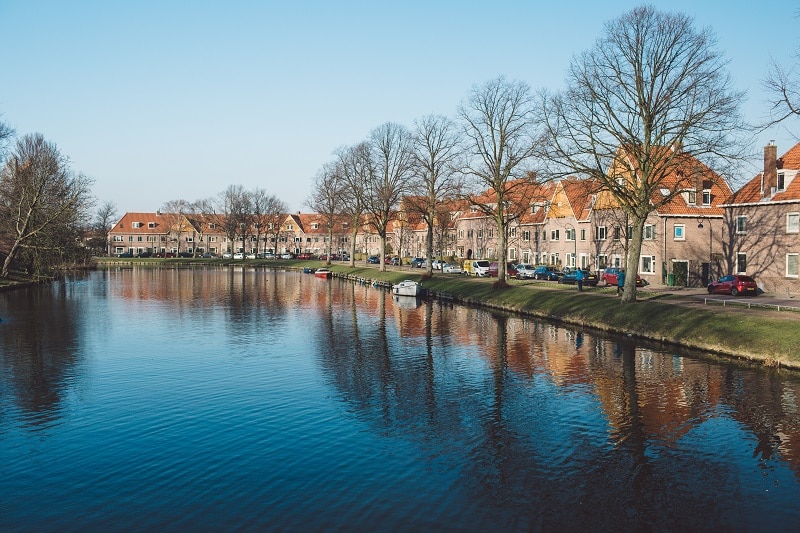 These three charming villages are another of the great reasons to travel to Netherlands. Although you can start the route through any of the three locations, it is normal to start in Volendam, a small fishing village, which seems to be taken from a fairy tale and is only 30 minutes by bus from Amsterdam. Here we recommend that you to enjoy the port area, where the most picturesque houses are located, as well as stopping at one of its terraces to drink or snack in front of a landscape that we are sure, you will not forget. From here you can take a ferry to Marken, which is probably the quietest town of the three, where you can enjoy a traditional Dutch town, with beautiful streets dotted with houses with gardens and orchards, which make it an unforgettable place as well. In Edam, 20 kilometers from the capital, you will find a small Amsterdam in which the main protagonists are the canals and borders of traditional colorful houses. Remember that if your visit is during the months of July and August and it is also Wednesday, you can see a recreation of the old cheese market.
9. Dutch gastronomy
Another of the great reasons to travel to the Netherlands is its cuisine. Although we know that in a few lines it is impossible to summarize everything that it entails, we do want to leave you with a selection of some of the most traditional dishes of Dutch gastronomy so that your trip is as complete as possible.
Bitterballen: Probably the best known snack in the country. It consists of small meatballs cooked with spices that is coated with crusty breadcrumbs and to which mustard is added.
Rijstaffel: Rice boiled with vegetables, legumes, meat to which coconut is added in some of its variants.
Erwtensoep: Pea soup.
Rookworst: Smoked meat sausage that is cooked with spices and salt.
Stamppot: This is one of the most typical dishes and consists of mashed potatoes with vegetables, which are cooked with butter. There are different varieties, depending on the ingredients that are added.
Dutch cheeses: This is one of the elements of the cuisine of the Netherlands that you cannot miss. The best known are Gouda and Edam, with worldwide fame, although you have hundreds of varieties and options to choose from.
10. Practical tips for traveling to Netherlands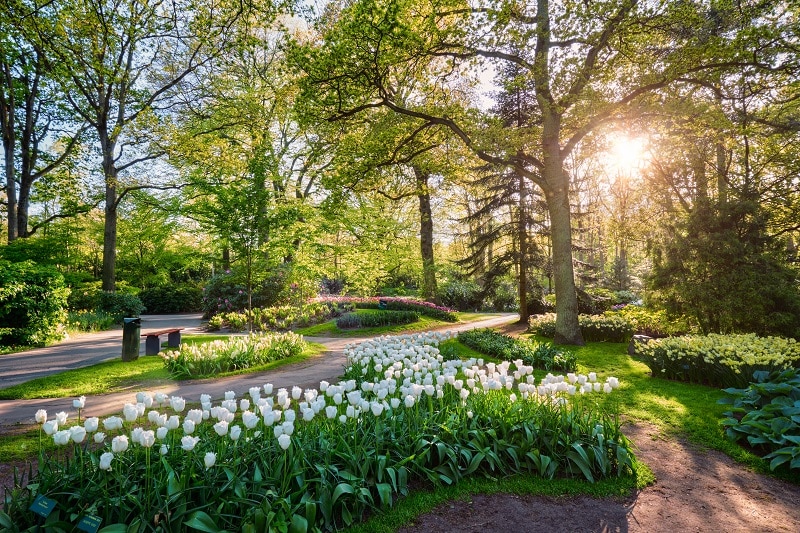 It is important to remember that the Dutch usually eat earlier than in the rest of Europe, so restaurants usually also have a shorter schedule. Breakfast is usually from 7am to 9am, lunch from 11am to 1pm and dinner between 6pm and 8pm, the latter being the strongest dish of the day. Although it may seem silly, bikes and trams make very little noise. If you are using your own car, it is best to take a look and compare different car insurance options in Netherlands with tools such as autoverzekering.nl. Look well before crossing the street. In the Netherlands the voltage is 230V, the frequency 50 Hz and the plugs are of type F as in most of Europe.