If you are thinking of taking a trip to the most visited Island in Greece, your best bet will be to book a flight to Santorini. Santorini is located in the Aegean Sea and it welcomes millions of visitors every year making it a tourist mecca. These are some things you should know about Santorini before taking a trip.
What does Santorini mean?
Santorini is a fairly large Island in Greece which happens to be a tourist hotspot. Visitors all over the world jet to Santorini to take a break from their busy lives. Santorini has some of the most luxurious villas and hotels in the world.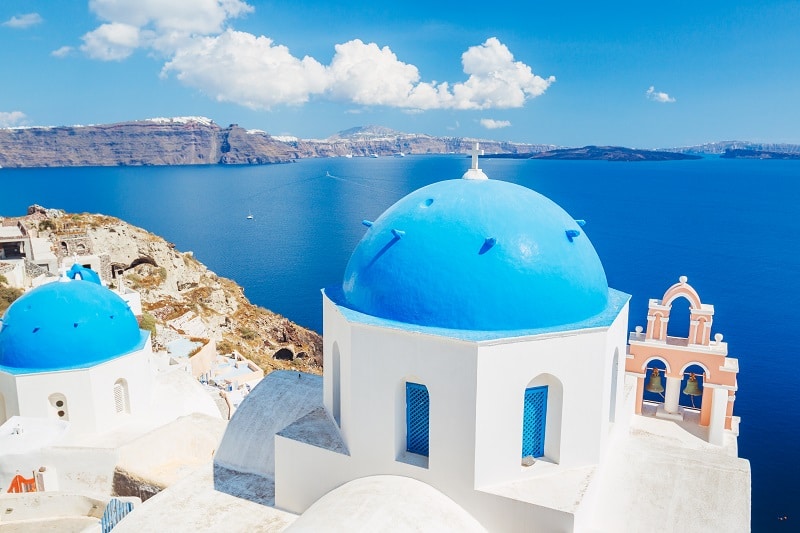 Where is Santorini located?
Santorini is situated in the southern Aegean Sea in Greece, which is a region in the South Eastern area of Europe.
How can I reach Santorini?
If you live outside the European continent and plan to visit Santorini, your best option will be to book a flight to the capital of Greece, Athens. From Athens, you can board another airplane to Santorini which will last for about 40 minutes. You can opt for a ferry if you are not in a hurry. If you live in Europe, you could book a direct flight to Santorini.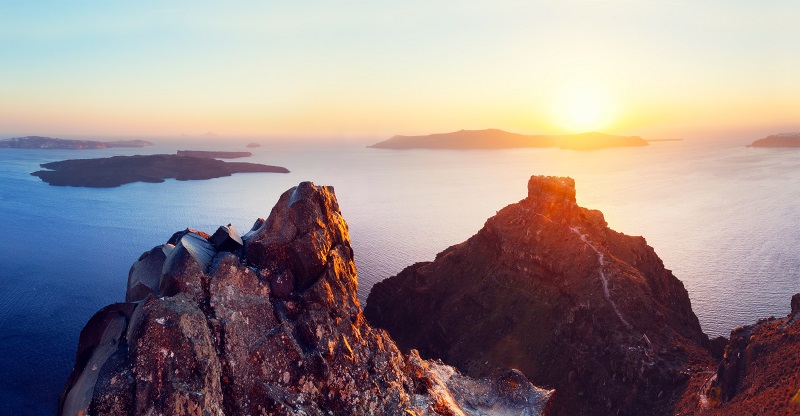 Where can I purchase flight/ ferry tickets?
Websites such as Expedia and Let's Ferry provide various options for flights and ferries respectively. Expedia has flights that take off directly from European countries to Santorini and flights that take off from countries outside Europe to Athens.
What does the 'caldera' mean?
Santorini is an Island that has been plagued by a volcano. Over a millennium ago, a volcano which erupted created a massive hollow in the middle of the island creating a lagoon. This lagoon is called the caldera.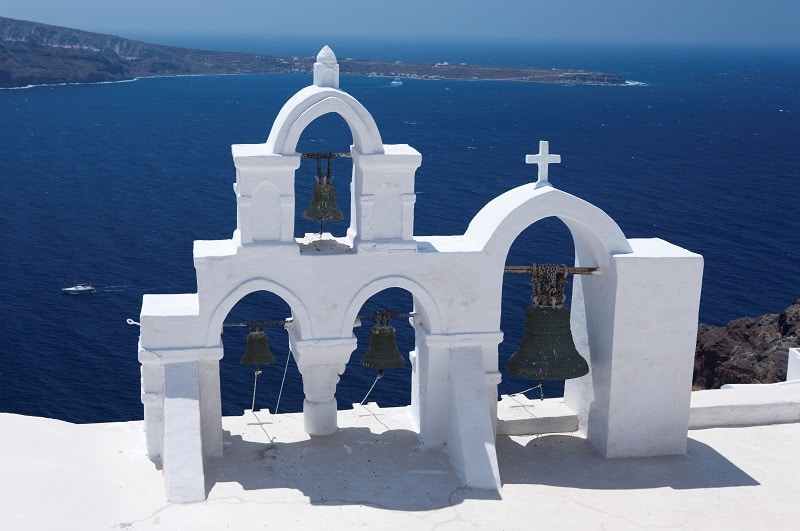 Where can I get the best accommodation in Santorini?
You can choose an accommodation that suits you by booking online at Booking.com before you embark on your trip. This site is most trustworthy site and gives you a long list of available hotels and villas in Santorini. Be informed, the night charges for the accommodation do not come cheap.
When is the best season to visit Santorini?
The peak of visits is between late spring and early winter. Visitors throng this island more in the summer months. The best time to enjoy Santorini is within late September to early October.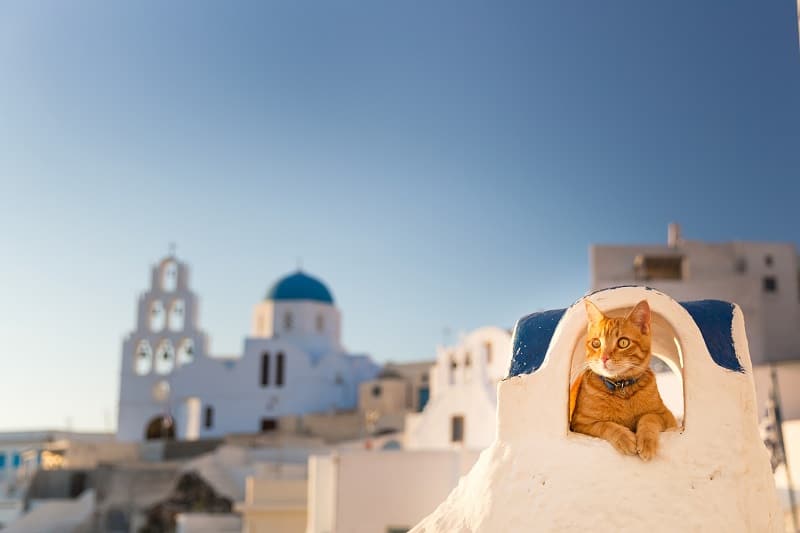 What types of food can I eat in Santorini?
Greece cuisine is one of the best cuisines in the world. You could try out the cherry tomatoes, fava peas, seafood and different variety of fish.
Can I visit Santorini with my family?
Santorini is a very safe and family-friendly. The available accommodation meets the needs of kids and adults. Some areas have kid-friendly beaches where you could sit and have a quiet time with your children.
Can I visit other Greek Islands?
Yes, of course! Make it a compulsory task to visit as many Islands as you would love to. You can visit Islands such as Paros and Anafi from Santorini.