UNESCO World Heritage listing catapults a destination to instant fame and fortune, and the Mediterranean is littered with stunning UNESCO sites to visit on a yacht charter, from the Acropolis to Amalfi.
But what about the hidden gems? The ones that deserve UNESCO status for their breath-taking historic or natural beauty, but aren't yet listed, or sit for years on UNESCO's 'tentative' list awaiting approval?
For those who love getting to a place before it's a hot-spot, here are 3 incredible UNESCO-worthy destinations that should be on your next European yacht charter itinerary.
Stari Bar, Montenegro: Rejuvenation among the Ruins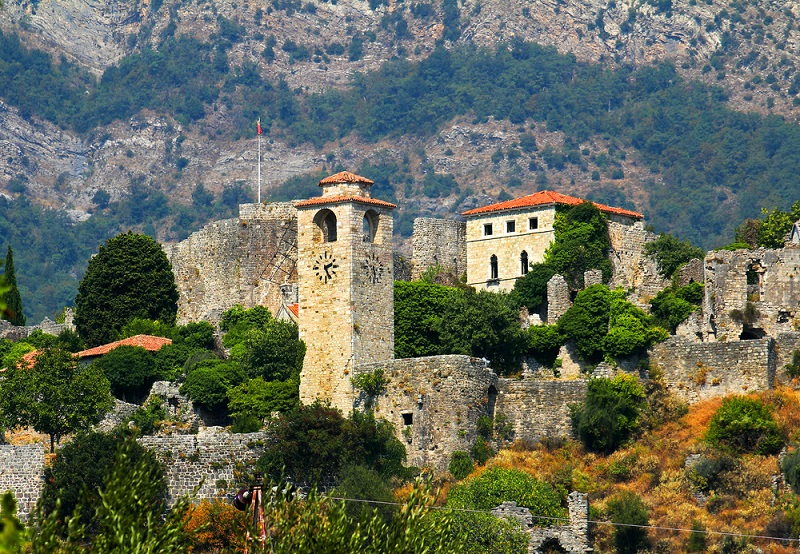 The old town of Stari Bar on Montenegro's spectacular Adriatic coast is the perfect example of a UNESCO-worthy site that is languishing on the tentative list, unknown to nearly everyone.
Lying partly in ruins and abandoned since the 1979 earthquake, Stari Bar sits on a hill a few miles inland, backed by rugged mountains and olive groves. The historic town—once the most important in the region—has been fought over for millennia, leaving behind a rich tapestry of architecture, including Turkish bathhouses, Byzantine frescoes, and an imposing 11th century fortress.
Stari Bar has that heavy, quiet atmosphere of an abandoned place, where you can almost hear the echo of ancient footsteps on the narrow cobbled lanes. There are almost shockingly few tourists here, making it feel like your little secret from the minute you step off your luxury charter yacht.
However, life is slowly returning. Residents were forced to leave because the earthquake broke the aqueduct that has delivered water to the town for centuries, but it has now been repaired and restoration work is returning the town's finest buildings to their former glory.
Slowly, people are moving back to their ancient town after nearly 4 decades, erecting makeshift cafes and houses in the shadow of the city walls. There's a heady sense of rejuvenation among the ruins, as history comes alive again in this ancient place.
And just below the city walls, you'll find a 2000 year old olive tree, considered the oldest tree in Europe, where legend says the locals came to make peace after a feud.
Just down the coast from fun-loving Budva, Stari Grad is one to add to your Montenegro yacht charter itinerary.
Lofoten Islands, Norway: An Arctic Yachting Paradise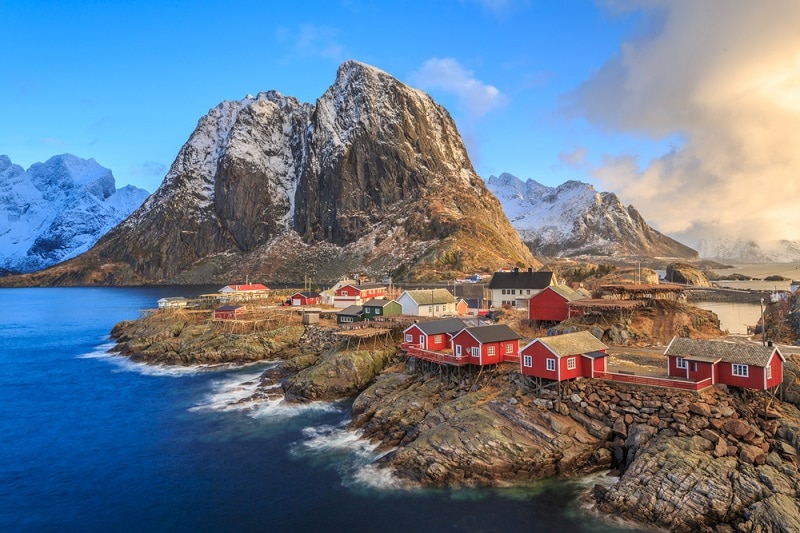 This breath-taking archipelago in northern Norway is another nomination for the UNESCO list. The question is, why isn't it on there already?
The birthplace of mighty Viking warriors, this wild island chain just inside the Arctic Circle is perfect for exploration by charter yacht. Snow-capped mountains tower over white sand beaches lapped by cold turquoise seas, vast eagles soar over the sea cliffs, and orcas and humpbacks feed in silent, mirror-still fjords.
As well as offering incredible hiking and outdoor experiences, the Lofoten Islands are full of surprising activities, whether its diving the largest deep-water coral reef in the world or surfing perfect barrels on some seriously good beach breaks. In summer, the midnight sun hovers over the islands, creating endless hours for activities, and the warm Gulf Stream makes the archipelago surprisingly warm in the summer months.
Yet, if we may be so bold, it's an early winter superyacht charter that will truly blow the mind, as you ski under the northern lights, whale watch in the fjords, or husky sled across the white wastes. While the Lofoten Islands don't get direct sunlight in winter, there are five hours (in December) of almost-daylight, where the sky is lit up just like sunset, creating a surreal landscape with plenty of light for exploring, as well as seriously good photography conditions.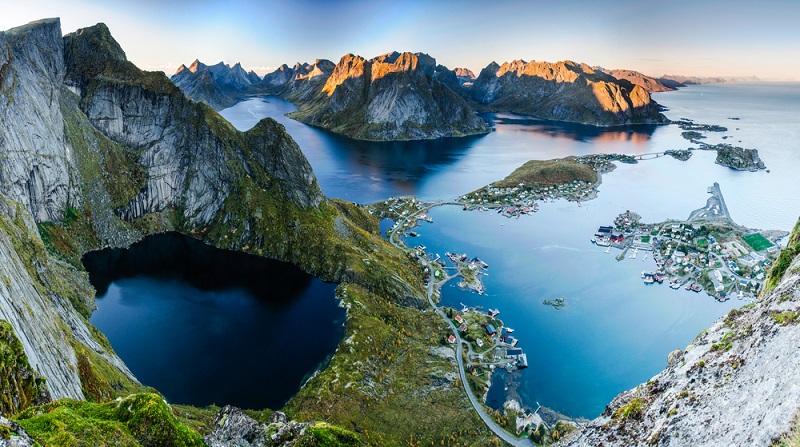 Dark hours are reserved for dining on your yacht, exploring the excellent museums and galleries, or lying in the hot bubbling Jacuzzi with a cognac, gazing out at a universe of chilly stars. If you're a foodie, you'll be in heaven, as the Lofoten Islands are home to the perfect combination of magnificent seafood and a restaurant scene of young, innovative chefs. The sushi alone is mind-bogglingly good.
The Lofoten Islands clearly meet the UNESCO criteria of natural beauty of universal value. And with its rich human history of Vikings and ancient fishing villages, this awe-inspiring place is a clear contender for UNESCO World Heritage status, and as a spot to visit on your Norwegian yacht charter.
Cava Wine Region, Catalonia: A Wine Trail in a Region of UNESCO Treasures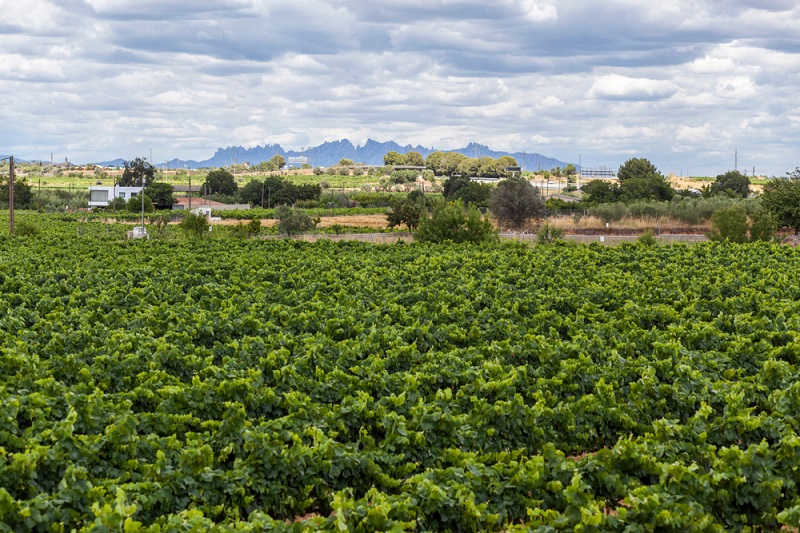 Champagne, Bordeaux, the Loire Valley—these are just a few of the wine regions with UNESCO status. Why not Cava?
With vibrant, vivid Barcelona growing as a yachting destination, Cava's wine region beckons from just 40 miles out of the city. Long derided as a poor man's champagne, Cava is really coming into its own, and this gorgeous wine trail is definitely worth a look on your Balearics yacht charter.
Made with the same method as champagne but with different grapes and without the hefty price tag, Cava simply means 'cave', and tour between the Catalan Cava houses is a glimpse into a rather delicious tradition of Spanish life. Far closer in taste to Champagne than its sweeter rival Prosecco, Cava is made in white or rose varieties, with its vintage versions winning great acclaim in wine circles.
Your luxury yacht charter to the Cava region must include a stop at Cordorniu, the vineyard where Cava was born in 1879, and where the modernist 'Cava Cathedral' building has been declared of National Historical-Artistic Heritage. (UNESCO, are you listening?) Other stunning vineyards include Frexinet, where you can ride a train into the caves and undertake workshops, and the award-winning Gramona, an exclusive and rather elegant vineyard experience.
And even though the Cava wine region isn't listed (yet), you'll still get your dose of UNESCO treasures in the area on your Spanish yacht charter, including witnessing the incredible UNESCO-listed cultural activity called 'Castels', where 10 people climb on each other's shoulders to form human towers. And of course, there's the UNESCO listed architectural splendour of Barcelona itself.
These fantastic yacht charter destinations are just a few of the magnificent places in Europe aren't UNESCO listed, but should be.