Italy is the best country in the world to travel. It is known by everyone including the locals, so you have to try to watch out for tourist traps. The country has it all; an overwhelming monumental wealth, a delicious traditional cuisine, a brutal variety of landscapes and a setting of people so nice and funny that will make you feel at home.
As in any region or nation focused on the tourism sector, there are many poles of attraction that due to overcrowding have become more expensive, have lost quality, or have too much public influx to become an accessible and rewarding experience. However, if you follow these tips to travel to Italy on a budget, you will get the most out of your stay, without missing anything and without spending too much.
Therefore, if you want to take a trip to Italy, here are 10 tips that will help you out on your first time.
1. Best to visit during low season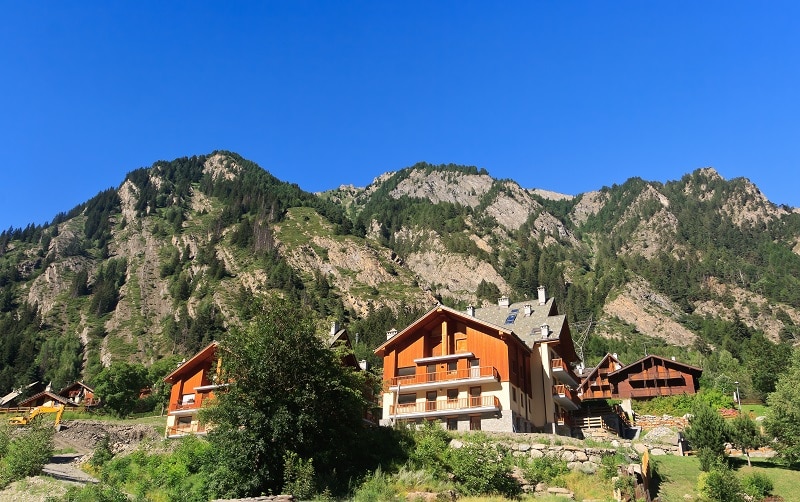 Let's clarify one thing: "high" season does not mean "better", it means "assigned season". Therefore, if you have some flexibility when choosing your travel dates, avoiding high seasons means saving time and money. The quality of a tourist experience has a lot to do with a certain ability to appropriate the environment and deploy yourself physically and mentally. We are not saying that the only way to enjoy your vacation is to do it by bathing in pellets in a cove lost from the hand of God, away from civilization and with little access for other tourists.
But the endless queues, the groups that prevent a certain perspective on the spaces and the hustle and bustle that they generate when travellers go in a band or as a family, are not indispensable elements of the plan that we are braiding to break the routine.
Therefore, you must accept that there are certain monuments where you have to surrender to the suffrage of the masses and worship works of genius, such as the Sistine Chapel, having to share this environment with thousands of people.
This decision also has an immediate impact on your accounts and the hotels will be much cheaper if you avoid seasonal peaks while booking your travel dates. In the Italian nation, that concerns us, this peak time for visits opens in May or June and lasts all summer. Avoid them and at the same time avoid the hottest temperatures of the year. But beware that there is more: any holiday is considered as high season and the period of Holy Week or Christmas, are major holidays, almost as or even more important than summer.
2. Is AirBnB a good choice in Italy?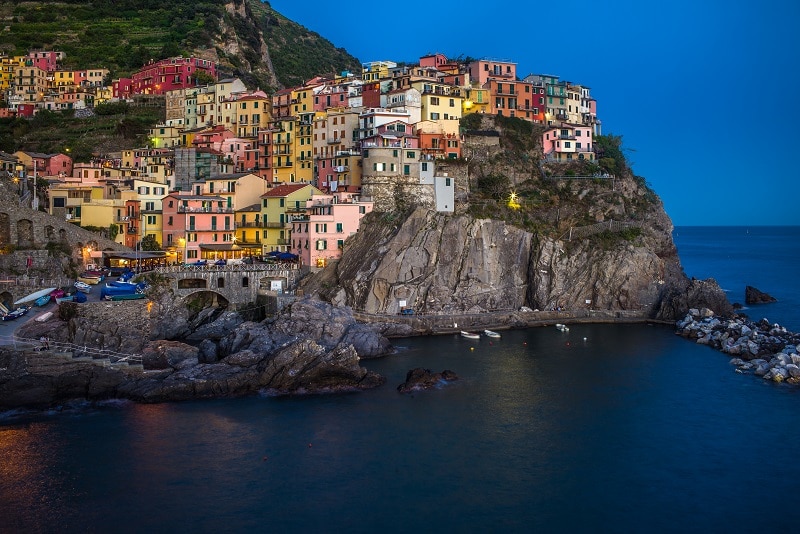 The rental of apartments and rooms is an increasingly widespread practice. This is due to the abuse that in many sectors of the hospitality industry is made due to the massification of tourism, which ends up having an increase in the cost of the service or a worsening of the service if not both things at the same time. Everyone prefers hotels, for obvious reasons that include the control and security provided by these services to their customers. But prices in the tourist cities of Italy are prohibitive. In the well-known AirBnB it is possible to find very good offers of private rooms in family homes for less than a bed in a shared room would cost you at a hotel.
This is interesting but you have to be cautious, among other things because the increase in demand for this service also triggers prices.
Of course, Italy is a developed country where the average level of trust you can place in such places is very high.
3. CouchSurfing in Italy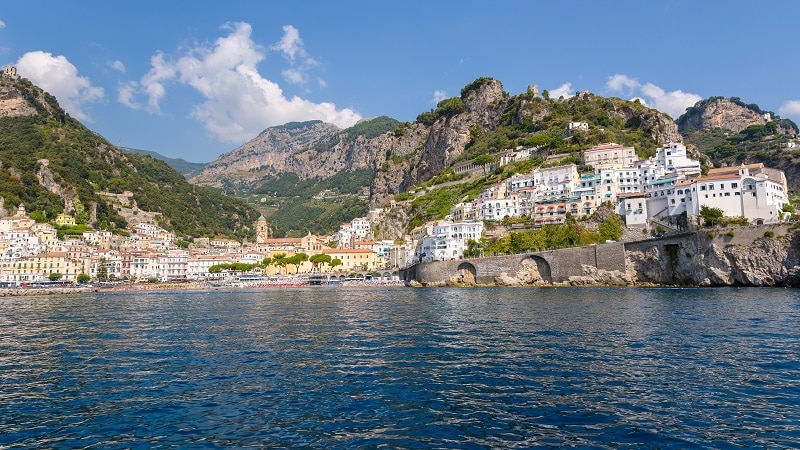 If you have never tried Couchsurfing, Italy is probably one of the destinations, along with Ireland, where you should dare to try it and get to know it, especially if you're traveling alone.
Couchsurfing is a community created through the internet of travelers and hosts from all over the world where you can find, and offer, accommodation across the globe. It does not have an economic motivation but instead is based on trust and the desire to participate in a very interesting vital and cultural exchange.
Once you register, you will realize that it is a very pleasant environment. The type of tourism that is done when you participate in Couchsurfing is more related to the people and human relationships that you establish than with a rampant idea of ​​"sleeping for free in someone's house".
Like everything else, it is best to find a balance and if you want to try Couchsurfing, Italy can be a perfect scenario.
4. Acquaint yourself with local Italians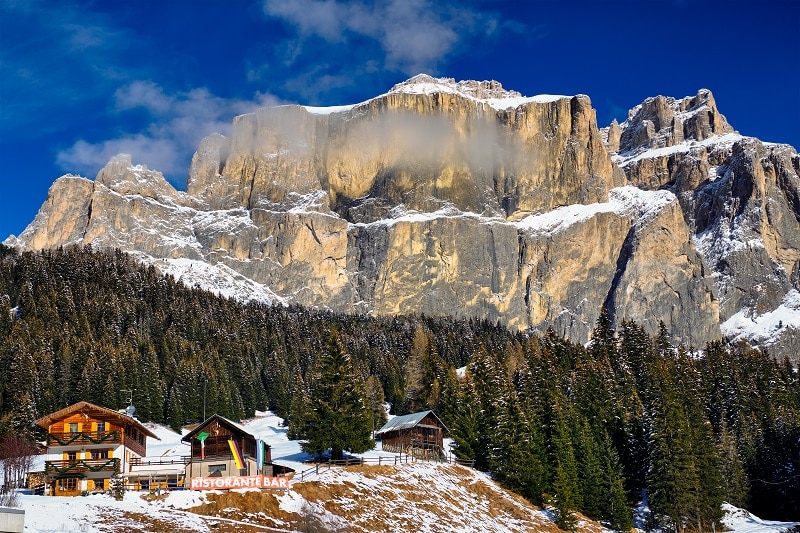 One of the problems encountered by the travelers who visit Italy is that the tourism business is so widespread that there are also traps, puffs and people trying to take advantage of the honest work of others.
One great tip to avoid this is to try to make friends with those you meet. They can recommend the "really" local restaurants, that is: those Italians go to. The more you avoid "the tourist," the more you'll find "the authentic," which is, of course, much cheaper as well. The further you get away from the tourist Italy and the closer you get to the Italians, the more you will enjoy your trip and the more authenticity you will find. And that is the best way to travel.
5. Moving around Italy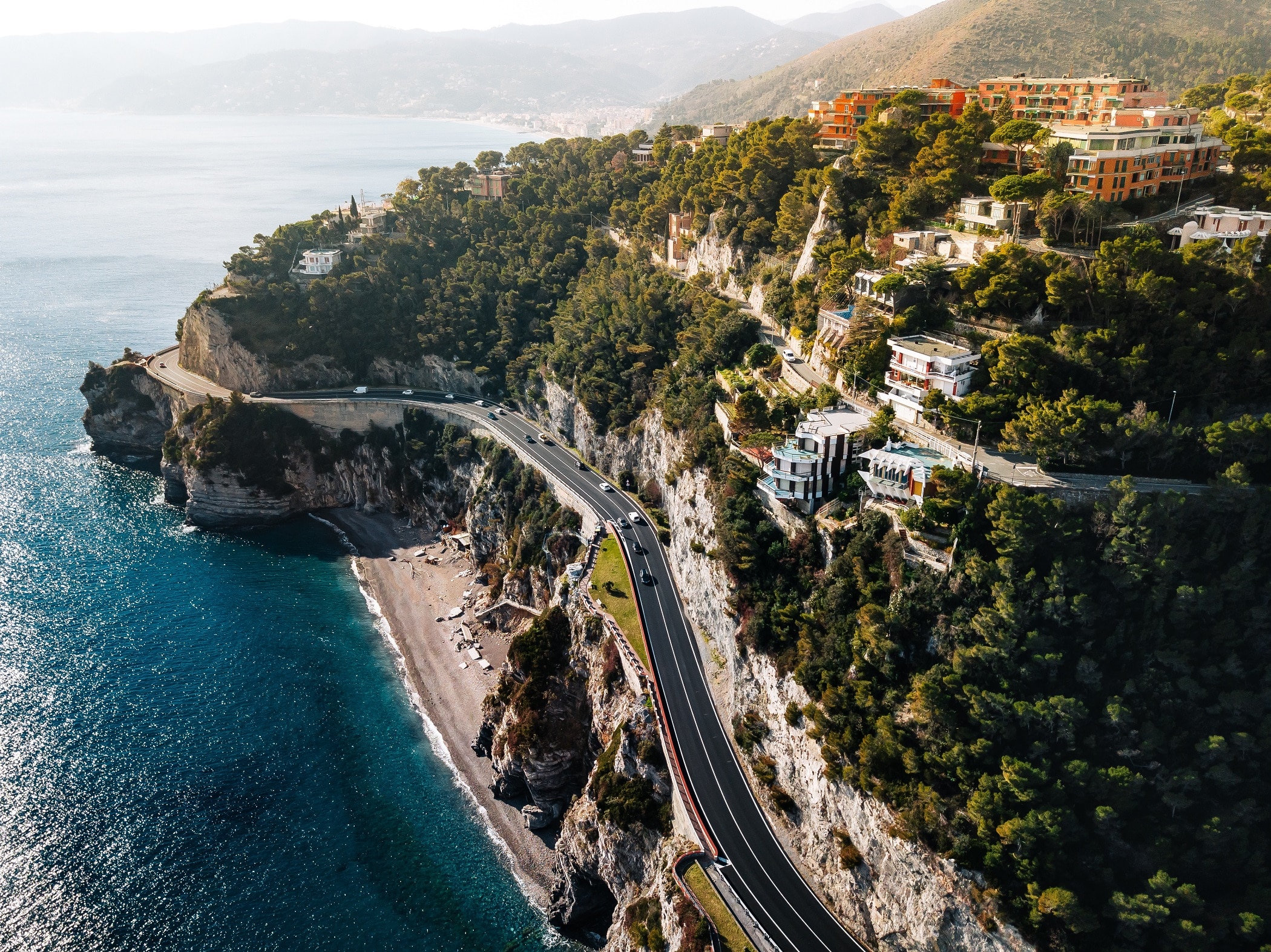 If you're planning to spend your visit in Italy exploring different cities at your own pace, the best option is most likely hiring your own car. If you drive then you have nothing to worry about. This will allow you to make road trips through the lesser known regions of the country, places where buses and trains don't reach. Places so unspoiled you'll love every second of the experience. Renting a car will also give you the opportunity to discover the big cities at your own rhythm, without rushing or wasting time on public transport. If you're traveling with family or friends, it will also prove to be one of the most affordable means of transport. Car hire in Italy has come a long way, and is nowadays one of the preferred ways or of traveling the country. If you're interested in having everything booked before even arriving at the airport, check enjoycarhire.com for all the condition and details. Having everything arranged ahead of time will definitely give you peace of mind while planning the trip.
6. Florence, Venice, Rome and more!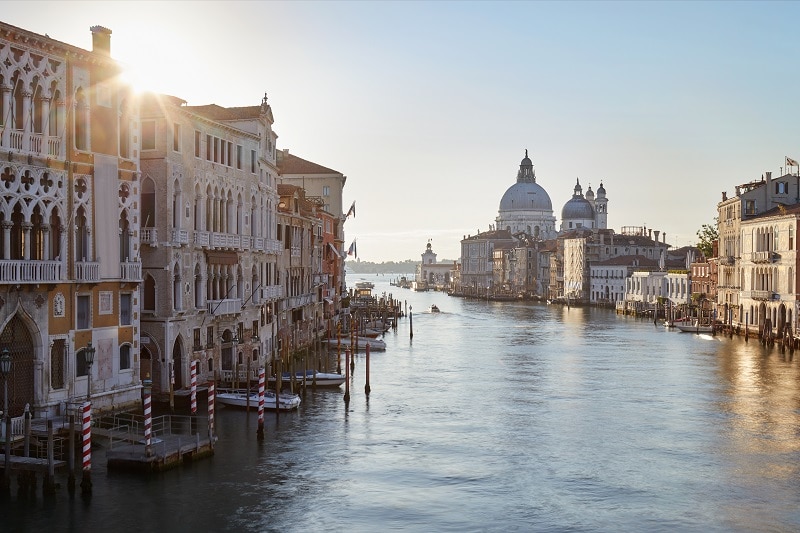 There are certain mandatory places to see in Italy around which every trip has to be geared. In Italy those musts are named after large tourist cities that, fortunately, are, except for Rome, quick to see.
Therefore, if you are planning the stages of your trip, do not forget to visit Florence or Venice, but do not dedicate them more than one day. In the case of Venice, in particular, they are thinking of limiting the entrance, as if it were a museum and had ceased to be a real city. Because it really is what it has become: a city-museum. Of course: a city-museum that must be seen.
But between one and the other there are hundreds if not thousands of towns, villages, provinces, counties … A whole swarm of Italian populations that are yet to be discovered. Therefore it is crucial that you visit the most popular cities but don't limit yourself to them. Treat yourself to freedom by choosing a stop that you would never have planned on a mute map and give voice to Italy beyond the spotlights.
The first and last hours of the day are very busy to enter and leave the cities. So if you are going from one big city to another, an intermediate stop can be useful. That is: use the intermediate cities to spend the night. You will save money on accommodation, as they are much cheaper. You can take advantage of those last hours of the day to go sightseeing in little known places, less travelled and where you will surely find interesting things. It will allow you to start the next morning with a good breakfast at a good price.
7. Culture and Museums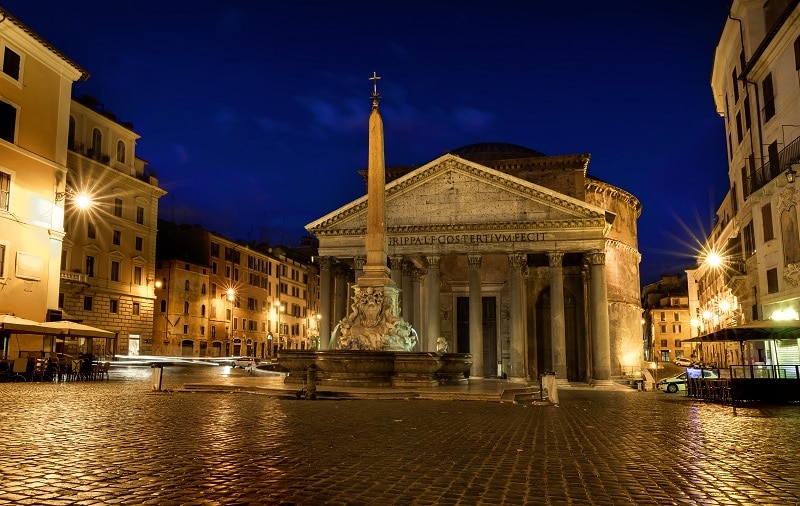 The entrance price to the most important museums and galleries in Italy is no joke: it is around 15-20 Euros. To compensate, many of them have one day a week (or a month) in which they do not charge admission.
This is an important fact to consider while planning your route. Florence's famous galleries, the Uffizi Gallery or the Dell'Academia Gallery are free on the first Sunday of each month, while the Vatican museums are free on the last Sunday of the month. The negative side of these days is that they are usually full of people. That is the price you have to pay to enter for free.
Every year, the Giornata FAI di Primavera is held, a weekend in which thousands of tourist attractions in Italy are free. On the official website of the event you can check if it matches your travel dates.
8. Don't miss the aperitivo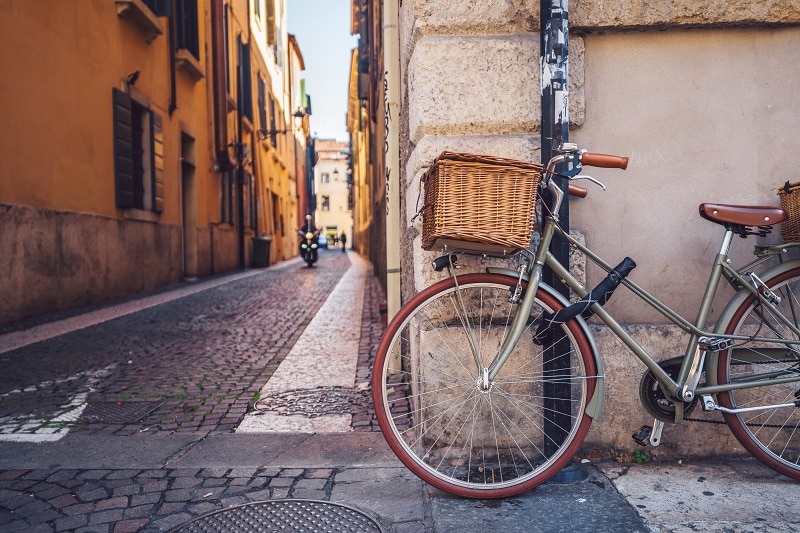 A custom that began in Milan and – luckily – expanded throughout Italy is that of the aperitivo. This gastronomic ritual occurs from 19 to 21 hours, which is when bars and cafes offer snacks to snack with your drinking. Yes, that food that you are going to see at the bar is included with your drink.
9. Free Tours through Italy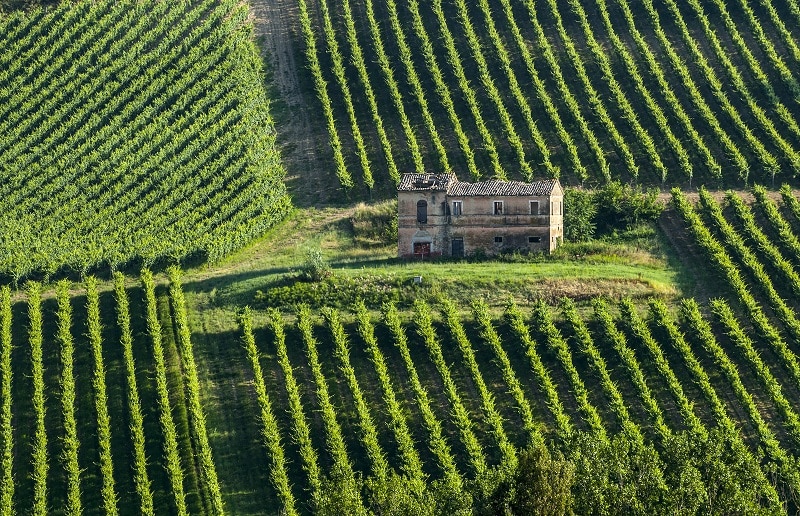 Something you can find traveling through many areas of Europe is a free tourist tour in its main cities. Italy, despite its peripheral position, is no exception. In tourist cities you usually have the option of doing these free tours, for example Rome, Venice and Florence have such tours available.
The idea is that these tours, although they do not have a predetermined price, at the end of them a tip is given to the person who carries them out.
In addition to the classic tours of the main attractions of the city, there are also alternative circuits aimed at tasting typical food or drinks. Doing a free tour is, without a doubt, one of the best tips for traveling in Italy, making the most of your time while learning about the country.
10. Camping in Italy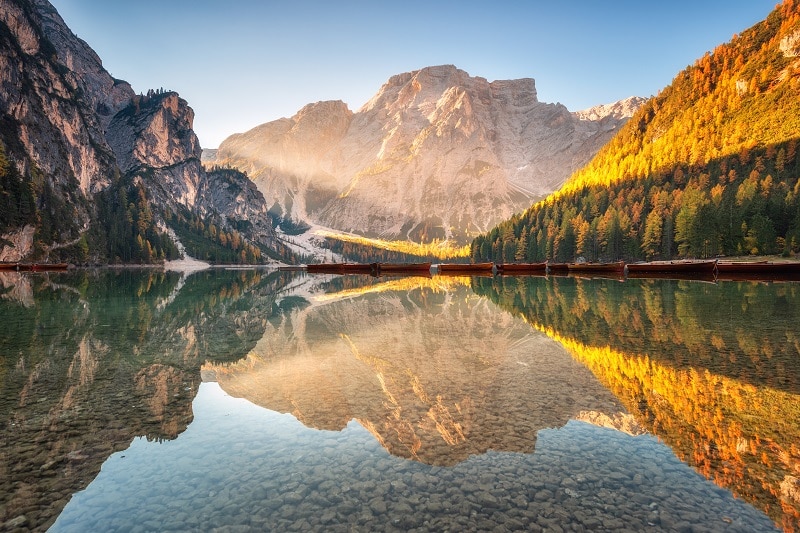 We arrive at the last of the tips for traveling to Italy, where any tourism plan you can imagine can be carried out. Many of the available camping areas are not far from big cities and can be an alternative accommodation option. Camping is actually very popular in Italy and finding a spot is quite easy.
Conclusion
This country is a melting pot of cultures, with a lot of history and a lot of heritage, landscapes, gastronomy, perhaps too much to fully enjoy in a single trip. Italy is the paradise of art historians, documentaries, archaeologists, winemakers, bathers, cyclists, motorcycle lovers and more. The enumeration is infinite and with this we want to conclude: there are a thousand possibilities beyond the closed circuits of mass tourism to travel around Italy.
If you review the advice we gave you, they are all complementary with the visit to the great tourist centers, but at the same time they open the door to access those pieces of Italy that are often left out of the great focus that illuminates the small plane. That's why we encourage you to try to get to know Italy beyond the precooked Italy that you should also try to experience.