Welcome to the land of kangaroos, Australia, the island continent that can be your next travel destination. Why you may wonder. Well, in that case, you may have limited your knowledge to only kangaroos, pubs, and cricket. But it is more than that. Australia is a heaven for tourists.
It offers a wide array of geographic locations- from sea beaches stretching over 50 kilometers to snow-covered mountain tops and forests, everything under a hood. Escape from the hassle of the big cities like Perth, Sydney or Adelaide and explore other regions to get the most out of Australia.
We have tried our best to sum up the places worth visiting, what to see there, adventure sports, local cuisines and the biggest tourist attractions they offer.
1. Margaret River in Western Australia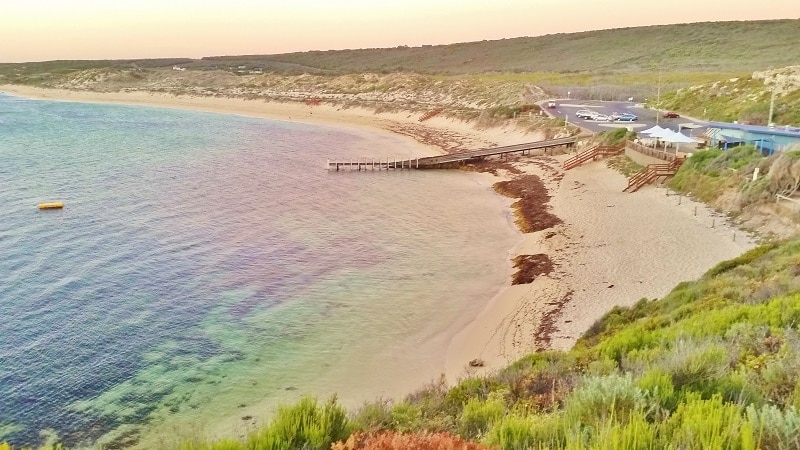 Three things sum up the place perfectly- surfing, fine wine, and caves. Located in the southwest of Australia surrounding the bank of Margaret River, this is truly the land of luxury.
The coastal region is known for surfers surfing on the blue azure water of the river. Along with them, you may witness a pro- group of dolphins riding the waves. From June to November, whales can be spotted.
Vineyards and wineries can be the ideal spot for wine lovers. Boutique-sized wine producers surround nearly 55 square kilometers of the area. This region produces over 20% of Australia's premium wine.
Hundreds of caves are located near Margaret River, among which six caves are open to visitors. Notable among them are the multi-chambered Mammoth Cave, covering 21 kilometers area in the south of the town, and also contains fossils dating back to 35000 years.
2. Port Douglas in Queensland
The tropical town of Port Douglas is the only place on earth where two World Heritage sites are located- The Great Barrier Reef and Daintree Rainforest. Be ready to get immersed in the café and bar culture with exotic seafood available in the area.
You have to sort out one whole day trip just for the coral reef of the Low Isles, located 15 kilometers from Port Douglas. The Low Isles is comprised of- Woody Island and Low Island, among which only Low Island can be visited as the other one is uninhibited.
Daintree Rainforest is the oldest rainforest on earth. It is a 90 minutes' drive from Port Douglas. The place's scenic beauty inspired the visuals of the blockbuster movie Avatar! You can enjoy a range of tours and experiences like crocodile spotting river cruises, nature walks, zipline tours, etc.
3. Jindabyne in New South Wales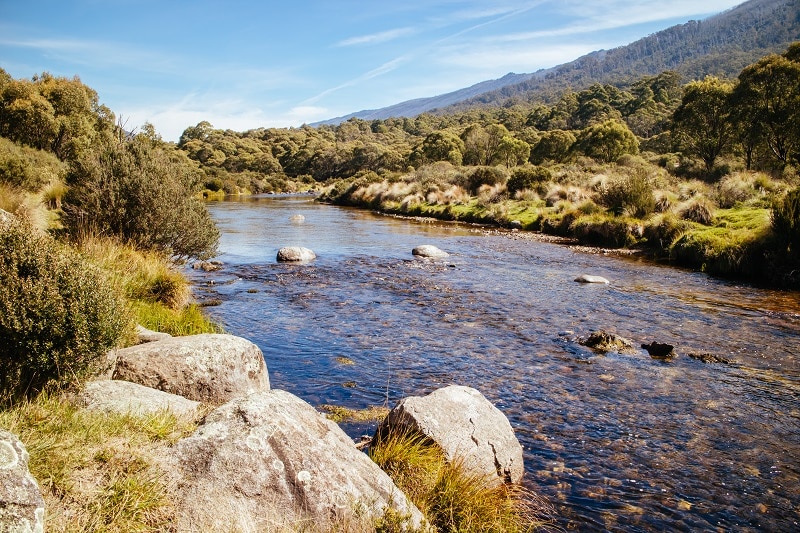 If you consider visiting the southeast of Australia, you will be greeted with snowy mountains surrounding Lake Jindabyne in the Snowy Monaro Regional Council. It is a popular tourist destination throughout the year, especially during winter, due to major ski resort developments.
The main attraction is three popular ski resorts- Perisher, Thredbo, and Charlotte Pass. Along with these resorts, the town is equipped with many snow-sport rentals and accommodation facilities.
You can check out Snow Escape Holidays for accommodation booking. They have amazing Jindabyne accommodation as it deserves a special mention among others.
The Lake Jindabyne envelopes itself with different attractions like fishing, water skiing, and wakeboarding during summer.
The lake is one of the largest freshwater reservoirs in New South Wales and the source of various fishes like Brook Trouts, Brown Trouts, Rainbow Trouts, and Atlantic Salmons.
4. Darwin
Darwin is the gateway to massive Kakadu National Park, capital of Australia's Northern Territory and a former frontier outpost. It is a city full of character, culture, heritage, and museums.
On a cruise, you can go on a crocodile safari in saltwater or explore the waterfront precinct, buzzing with restaurants and aquatic adventures. Experience the vibrant and oldest living culture- Aboriginal culture through street art and people.
The national parks are other tourist attractions filled with wildlife. To name a few- Mary River National Park and Litchfield National Park.
If you visit between May and October, you will get an opportunity to participate in live music concerts, grab some souvenirs and explore food stalls to taste the local delicacies like barramundi, kangaroo, and crocodile.
5. Gold Coast in Queensland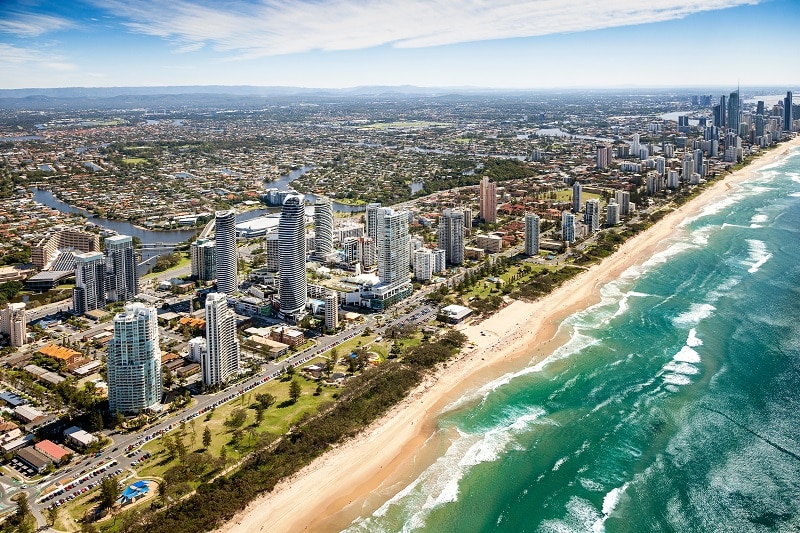 A paradise for the surfers, Gold Coast is a coastal city located in Queensland. It has become a popular tourist attraction due to its subtropical climate and world-class surfing beaches. The golden sand stretches more than 70 kilometers with seaside pubs to enjoy.
This city is famous for another reason. It is a part of the nation's entertainment industry with television production houses, film industry, and theme parks such as Dreamworld, Sea World, and Wet'n'Wild.
To have an astonishing panoramic view of the Gold Coast, you can visit the SkyPoint Observation Deck situated 270m above sea level.
Want some greenery? Gold Coast has it too in the forested hinterland where you can find charming mountain villages, enjoy epic treks and savor the taste of the fine wine of the breweries.
6. Alice Springs in Northern Territory
Maybe you want to explore some desert; this place is for you. Alice Springs is a remote town in Northern Australia between Darwin and Adelaide. Have some adventures in the hiking trails or swim in Ormiston Gorge, Ormiston Gorge Creek, Glen Helen Gorge, or Red Bank Gorge.
The Simpson Desert in the southeast of Alice Springs is home to great wilderness areas consisting of giant red dunes, Chambers Pillar and Rainbow Valley. Explore the awe-inspiring Kings Canyon or the magnificent monolith Uluru.
Here you can get a chance to meet kangaroos in Kangaroo Sanctuary, but make sure to book in advance. Watch Alice Springs from the eyes of an eagle on a hot air balloon adventure during sunrise.
7. Byron Bay in New South Wales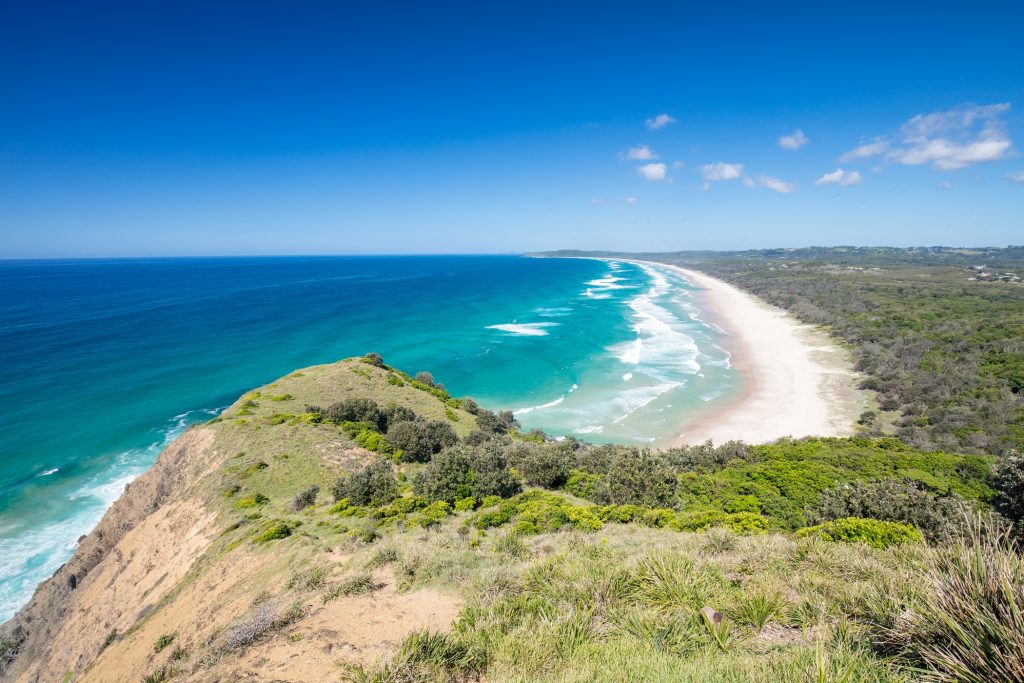 Immerse yourself in the coastal region of Byron Bay. It is known for its beaches, surfing, and scuba diving sites with Cape Byron State Conservative Park.
You can visit three heritage sites here- Casino-Murwillumbah railway, 61 Jonson Street famous for Byron Bay Post Office, and Lighthouse Road to enjoy the view from the lighthouse.
If you visit Byron Bay between June and November, you may get lucky enough to witness the humpback whales from the Captain Cook Lookout viewpoint.
The temperate and tropical water merging makes it a popular place for scuba diving and snorkeling. Nightcap National Park and Cape Byron Marine Park are two of the most significant places for a one-day trip.
8. Hobart in Tasmania
Sitting on the River Derwent, Hobart is the capital of Tasmania. With a backdrop of 1270m high Mount Wellington, this place serves sweeping views, plus cycling and hiking trails.
Do a Pennicott wilderness journey tour in Tasmania's Sea cliffs and neighboring islands. Spot dolphins and seals in the water body or slide through narrow gaps with a rowing boat, Hobart is a great place for adventurers.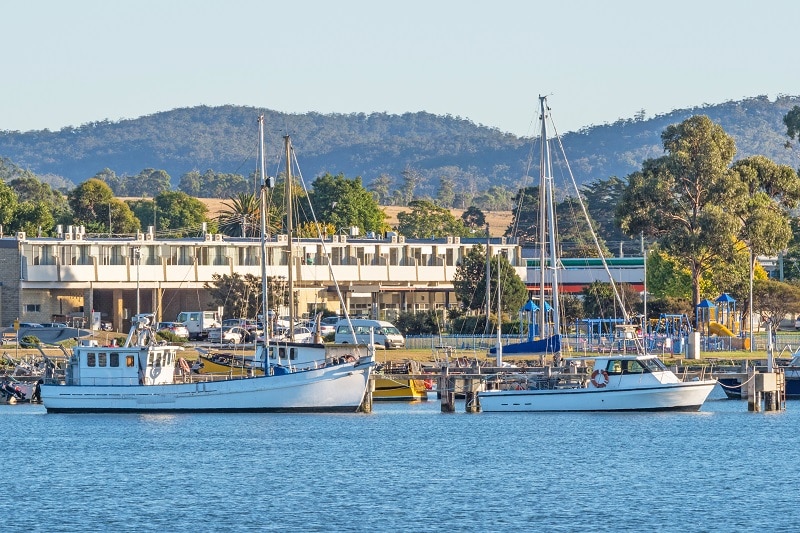 Hiking is not your cup of tea? You can go hiking on Mount Wellington by cycle or hike your way to the top, enjoy the sunset or the sunrise from the top. Then you can visit The Museum of Old and New Art (MONA), visit Hobart's convict sites, wander Hobart's historic waterfront, and take a trip to Bruny Island.
The market is abundant, previously established as an industrial area, with vintage stores and one-of-a-kind small boutiques. Collect unique souvenirs for your loved ones.
9. Wollongong
This coastal city in the south of Sydney along the Great Pacific Drive offers surfing beaches, forests, rocky cliffs, and whatnot.
Discover beautiful botanic gardens, go for a sky diving adventure or hang gliders, hike a mountain on cycle, go scuba diving to surfing, or fishing. The urban background of this city offers vibrant food delicacies.
In Wollongong, there are plenty of activities to do to satisfy the adventurer within you. Explore the rainforest tracks on the Illawarra Escarpment at Mount Kiera and Mount Kembla, or tour the scenic views in the Royal National Park, Stanwell Park, or Sea Cliff Bridge.
Visit Nan Tien Temple, the largest Buddhist Temple in the southern hemisphere.
Now you may have realized that every city mentioned here offers a different kind of experience. It is not possible to explore everything in one go. So, take your time, pack your bags, and go to the destination that you think can best fulfill your travel goals.