Throughout a century trams were the most popular means of transport in the capital of Argentina. And nowadays those who visit the city can enjoy a free ride by a historical tram around Buenos Aires.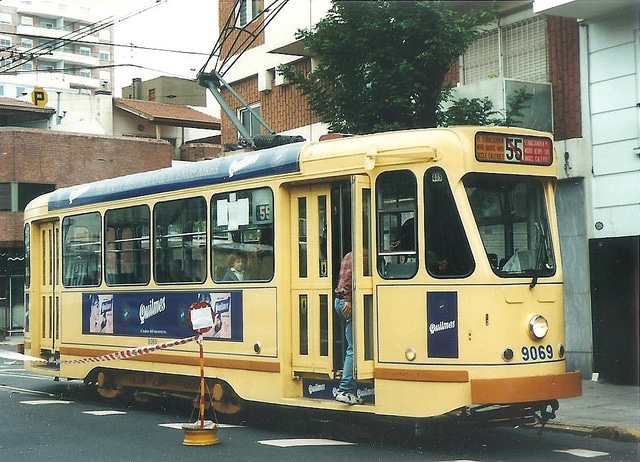 The history of this type of transport is back to the mid-nineteenth century. The first horse trams began to traverse the streets of Buenos Aires in 1863, meant in the beginning as a complement of the railway. Since 1870 it is set as urban transport. The last electric tram was operating until 1963, and in that century Buenos Aires was transformed from an agricultural villa to one of the greatest cities of the moment.
Thanks to the voluntary work of the Association of Friends of the Tramway (Spanish: Asociación Amigos del Tranvía), the cars have been recovered and its history has been studied. So we know that the first tram in Buenos Aires was installed by Northern Railway in 1863 to take the passengers from their terminal to the city center: a tramway line between Retiro station and the central in Plaza de Mayo. It was inaugurated on July 14, 1863, and was the first tramway in Buenos Aires and Argentina.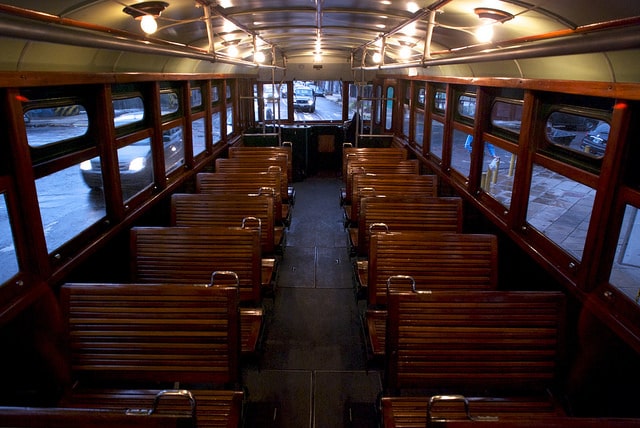 Since 1980 you can again feel like a passenger of History aboard one of those tramcars perfectly recycled to their original state. Since that time a historic tourist circuit in the heart of the traditional Caballito neighborhood is established.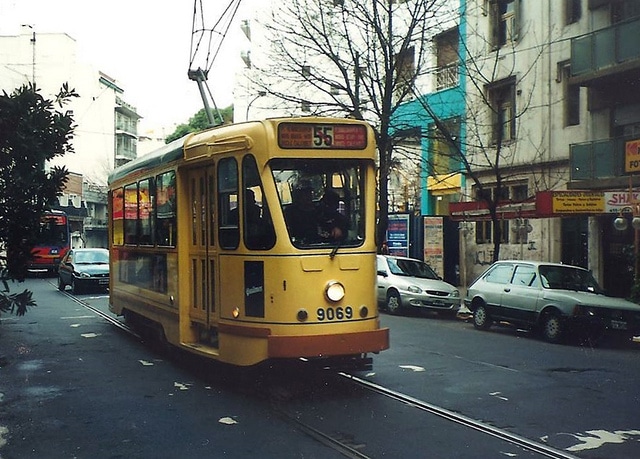 During the journey we will meet two characters of the tram: the motorman or driver and the guard or ticket collector. In addition to this, a member of the association makes the most of the journey telling us the history of this transport. If you want to help the work of the Friends of the Tramway, which works on a voluntary basis, you can buy a souvenir on board.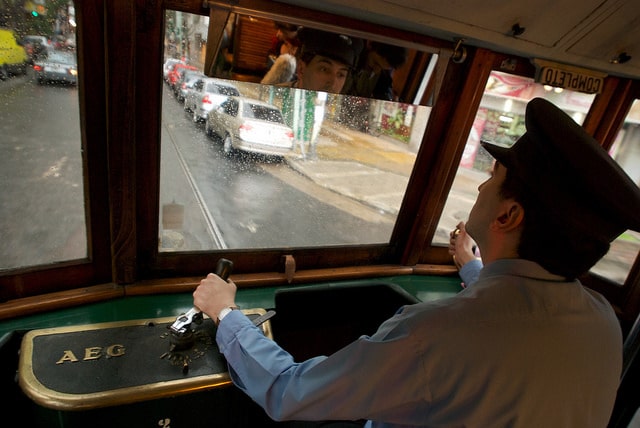 This tram runs every weekends and holidays offering a free tour for all audiences. The route stretches for two kilometers along the main streets of the neighborhood.
If you want to join the ride (no booking is needed) you must be in the starting point (Calle Emilio Mitre corner to Jose Bonifacio). Trams set off every 25 minutes on Saturdays and holidays from 16 to 19.30h (December to February, summer, from 17 to 20.30h) and also Sunday mornings from 10 to 13.30h (all year long).
Photos: sftrajan, Beatrice Murch.