If you're looking for the perfect place to go on holiday with your toddler, there's hardly a better destination than Spain's Costa del Sol. While the golden beaches and 300-plus days of sunshine (as well as the short flight time from the UK) are undoubtedly the region's main attractions, there is plenty more than sand, spades and sandcastles to keep your toddler entertained: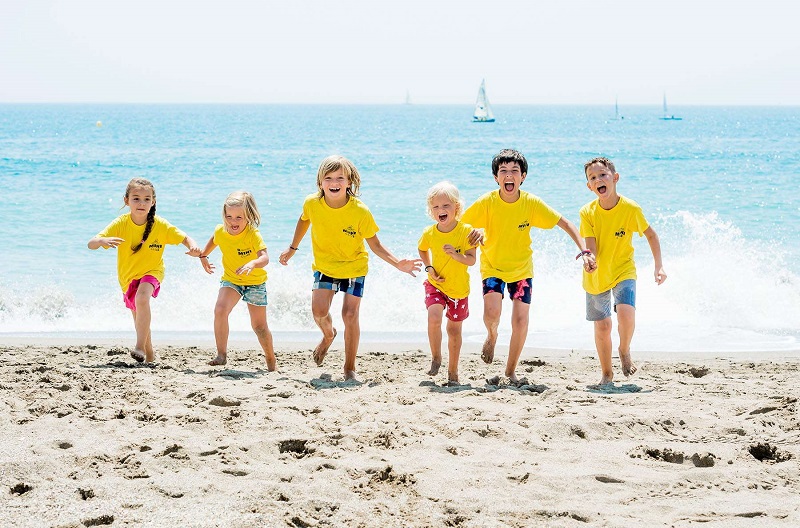 Amazing Animals
From the dolphins and whales that can be spotted frolicking off the Marbella coast to the famous Barbary Macaque monkeys that call the slopes of Gibraltar's Rock home, the Costa del Sol is a wonderful base for animal-spotting. There is no shortage of wildlife sanctuaries to explore here, but we think these three destinations are particularly toddler-friendly as children under three go free:
SeaLife: Little imaginations will run wild at SeaLife Benalmádena. Along with finding real-life Nemos and Dorys, the aquarium is home to a dazzling assortment of friendly underwater life including interactive zones to touch and feel colourful starfish and hermit crabs. There is also a café and soft play area on the roof terrace.
Bioparc Fuengirola: Having recreated the natural habitats of animals from Asia, Africa and Madagascar, Bioparc Fuengirola displays a respect for nature that is a shining example of how a modern zoo should be. We also think animals like flamingos and meerkats are sure to be a hit with  younger visitors!
Selwo Aventura: This safari park in Estepona brings the big animals of the African continent to the Costa del Sol. Along with awesome giraffes, elephants, zebras and hippos, look out for cute otters and cheeky lemurs. It's worth remembering that this reserve is operated by the same people as Selwo Marina and the Benalmádena Cable Car and that the Selwopack is a combined ticket for all three attractions which can be purchased for adults and older children.

Pirate Ship Playgrounds and More
There's no shortage of children's play equipment along the beaches and in the parks of the Costa del Sol and, although many are simply small areas of slides and swings, these three parks and playgrounds  really stand out as destinations in their own right.
Parque la Bateria, Torremolinos: The imaginative play equipment and soft artificial grass mean parents can breathe easy if toddlers fall at the playground inside the expansive Parque la Bateria. When they tire of the playground, there's the possibility of hiring a boat to take out on the lake. Another more unusual attraction inside this expansive parkland is the 'pacifier tree', where countless children have bade farewell to their beloved dummies.
Parque de la Paloma, Benalmádena: Dove Park, as it is known in English, is a veritable oasis in the centre of Benalmádena. Along with the turreted playground, it's not unusual to find farm animals such as rabbits, chickens and ducks roaming free.
Parque de Poniente, Fuengirola: Toddlers will love the fun pirate ship which is the focal point of this playground in central Fuengirola. Parents may prefer the 'waves' it floats upon, made out of stumble-proof padding, and the coffee served at the on-site café! 
Fun Foods
While ice cream may be the meal of choice for many toddlers on holidays, Spanish cuisine is full of bite-sized tapas treats that are a joy to discover, no matter your age. And, while it may be more difficult to convince strong-willed toddlers to try cabbage, even if it is with an Iberian twist, we think these three examples of typical Málaga cuisine may just please even the fussiest toddler taste buds.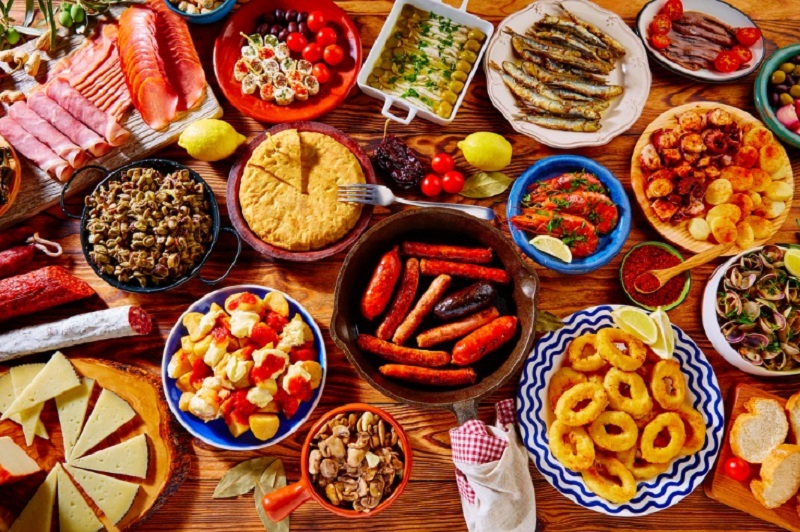 Bienmesabe de Antequera: This almond biscuit is a typical sweet treat from the village of Antequera, in the north of the Málaga province.
Málaga Fried Fish: No visit to the Costa del Sol is complete without sampling the local seafood. This dish, essentially the Málaga equivalent of fish and chips, is sure to appeal to all toddlers' palates.
Juicy Rice Stew with Cod: When it's time for something heartier, this flavoursome dish hits the spot. Similar to paella, the key is in one distinct ingredient – juicy broth.
Toddler-friendly Accommodation on the Costa del Sol
Of all the accommodation choices on the Costa del Sol, CLC World's Málaga resorts may just be the most toddler-friendly of all. If the central locations and self-catering facilities aren't tailor-made for vacationing with young children, CLC World's Costa del Sol resorts have over 20 swimming pools, babysitting facilities and a resort road train to make travelling an exciting activity in itself, especially when little legs are tired after an action-packed day on holiday. Find out more here about how to qualify for a CLC World free accommodation holiday package and start counting down to your toddler-friendly Costa del Sol holiday!