Lying just opposite of the south-eastern part of Peloponnese peninsula is Kythira, one of the old Ionian Islands. Kythira sits between the Aegean and Ionian seas and is a tranquil Island with picturesque landscape, scenic beaches, and amazing waterfalls. Kythira is a place to enjoy an all-around clock fun, and you can't afford to miss out.
Monastery of Myrtidiotissa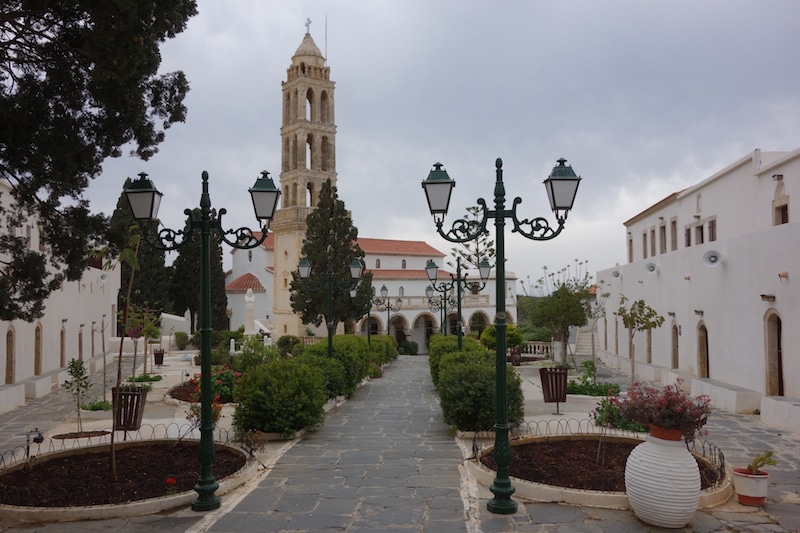 Source: Link
If you're in Kythira, the Monastery of Panagia Myrtidiotissa is a place you can't miss. Sited at the western part of the Island, this spot is dedicated to Panagia Myrtidiotissa, a patroness of the Island. History has it that a shepherd took home an icon of Panagia Myrtidiotissa which reappeared mysteriously under Myrtle tree. The shepherd built a small chapel which is still in existence. You can visit this place while in Kythira.
Fonissa Waterfalls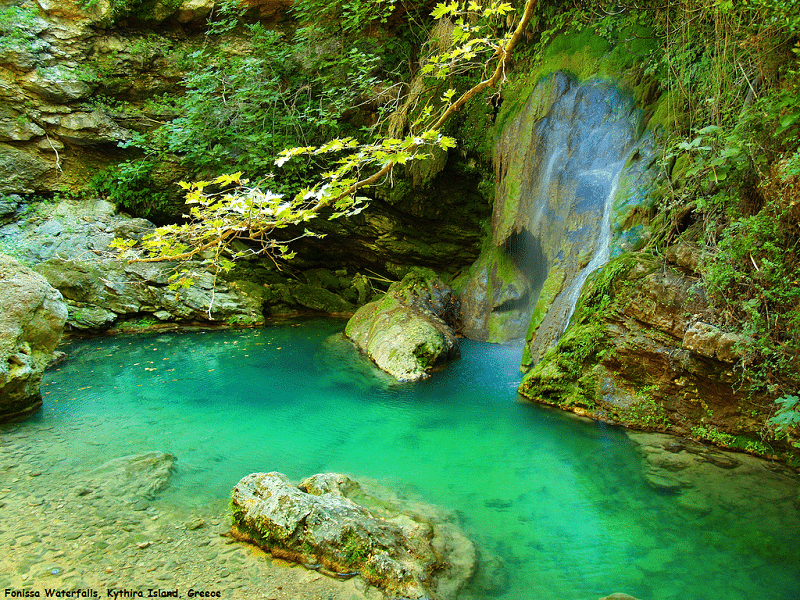 Source: Link
Are you brave enough to swim? Then dive into the cold waters of Fonissa Waterfalls. It's located close to Mylopotamos village and flaunts some abandoned stone bridges, watermills, and trees. Just some distance away, you will find Kalami beach where you can feel refreshed. When you leave Fonissa waterfall, you'll find about 22 watermills where water is used to power mills.
Chytra Cave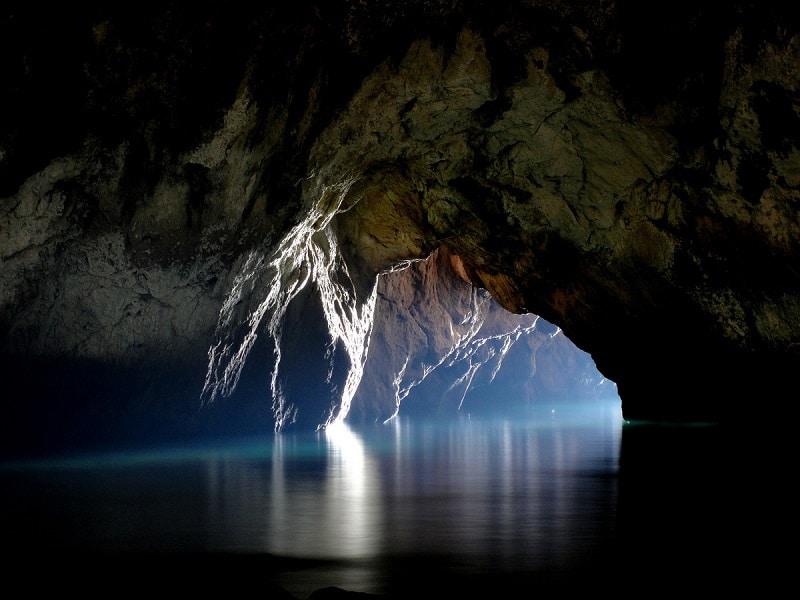 Source: Link
Here's a wild guess; your stay in Kythira is not complete if you don't visit Chitra. No pressure, this is one of the fascinating places in Kythira Island which is just some distance across Kapsali Harbor. The cave flaunts eye-catching colors in both the seabed and interior, and if you must go up, then you have to be careful about the rocky and steep paths.
Catch Fun at Beaches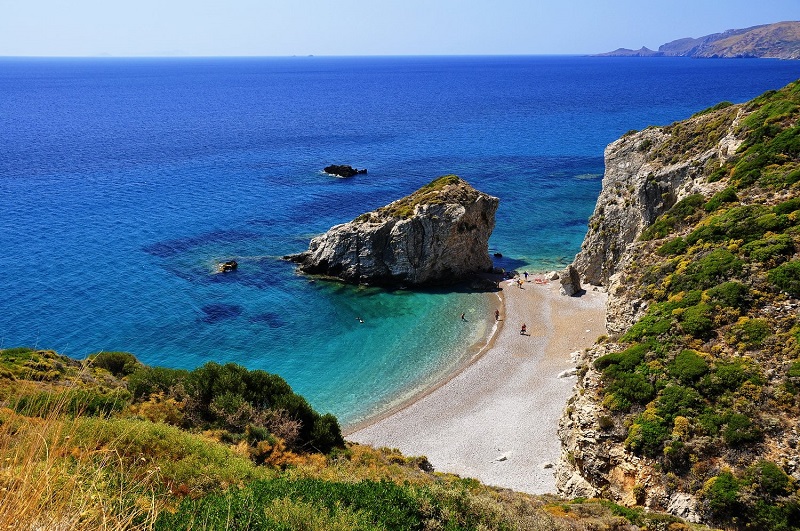 Source: Link
Kythira, just like many other Greek Island, houses scenic beaches where you can spend quality time. Bounded by nature and iconic landscapes, these beaches will give you the comfort you deserve. Some of the beaches are Agios Nikolaos, Lagada, Platia Ammos, Halkos and Melidonihas something unique to offer you.
Kythira Nightlife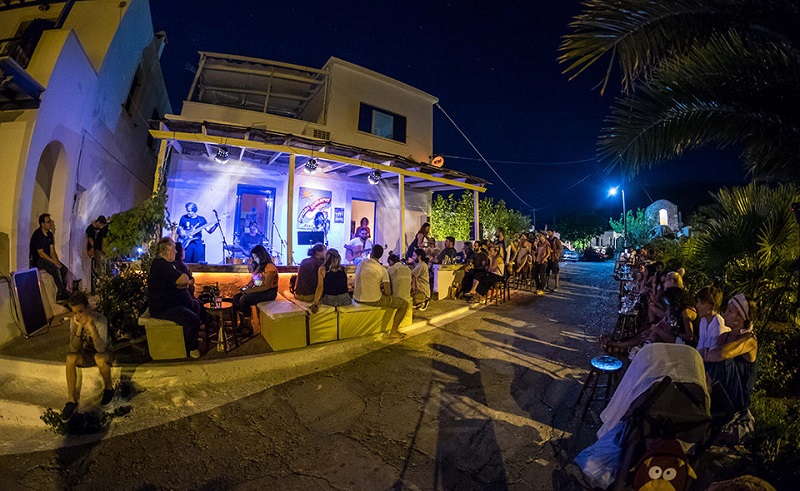 Source: Link
Nightlife fon Kythira is just a true definition of fun and coziness. You can't talk about the bars, and leave out the clubs and restaurants. This Island offers many restaurants including Hora, Kapsali, Mylopotamos, Avlemonas among others, making it a perfect spot for dining.
Agia Sofia Cave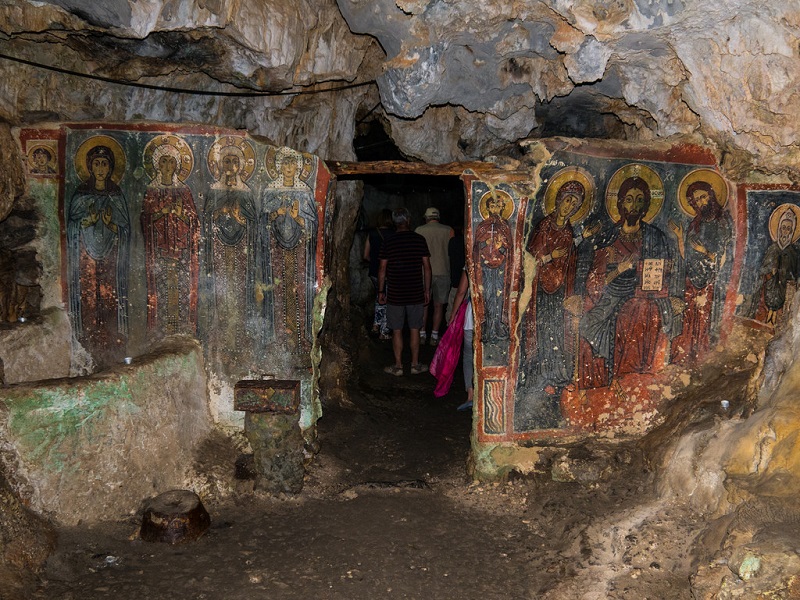 Source: Link
One of the renowned caves in Kythira is Agia Sofia; it's located close to Kapsali village and perfectly made for tourists to catch great moments. It's home to stalactites and stalagmites and houses a small church which is dedicated to Agia Sofia. The small church located right inside the cave has some holy icons and shows Christian cults hosted there.
Lighthouse Moudari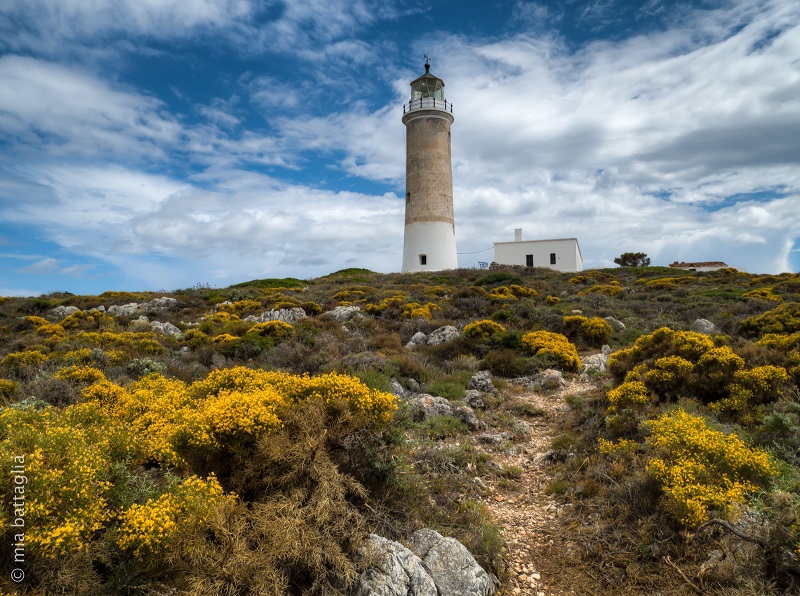 Source: Link
Located at the northern part of Kythira Island, Lighthouse Moudari was built by the British during their rule in Greece. With a height of 25 meters, this building constructed in 1857 gives an amazing view of the sea. Undoubtedly, this is the largest lighthouse the British built in Greece.
Katouni Bridge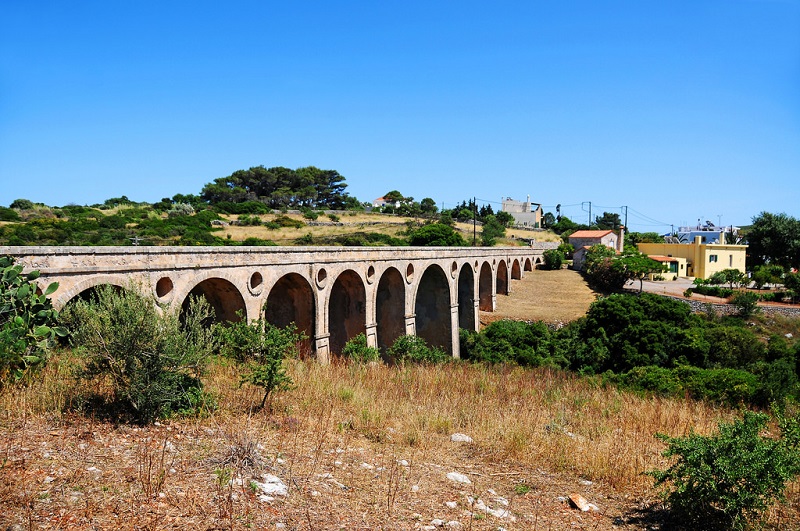 Source: Link
This is the largest bridge in Europe which the British built in 1826. Sustained by 12 symmetrical galleries and 13 arches, this bridge has a lovely history. Mackwell, the then British commissioner fell in love with a young enchantress which made him order for the building of this bridge to enable him to walk through and visit her.