Still, remnants of ancient civilizations and historical buildings have been nourished to visit in the United States. This time steeped in what remains of an imposing castle an hour from New York. Located on the island Pollepel amid the waters of the famous Hudson River and is also known as Bannerman Island. These 80 m of earth are composed mostly of rock but beyond its stark natural beauty which summons all, is this building that was once a warehouse where they kept the military surplus. In fact, even today, you can read on one of its sides a poster that says: "Bannerman Island Arsenal."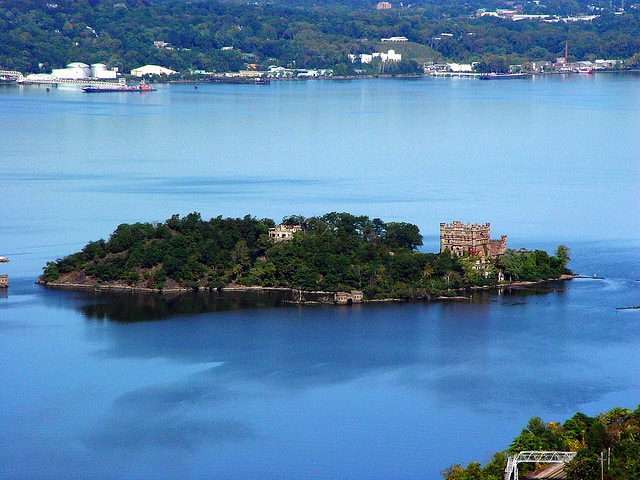 The funny thing is that this warehouse looks like a castle. The head was Francis Bannerman VI, who also owns the island he bought in 1901. Bannerman was a Scottish immigrant who came to America in the mid-1850s. When the Civil War came to an end, the family business turned to buy surplus military equipment and the island ended up being the most suitable for storage. In total, in what today is an imposing castle in the past it used to store abandoned thirty million cartridges and ammunition. The same Bannerman designed the buildings and then passed them to the builders for the interpret. The quantity of goods to keep in stock in the first building were so many that they had to add another castle, on a smaller scale and at the top of the island, as a residence. Finally, and without having looked, the lower castle ended up working as a great advertisement for the business.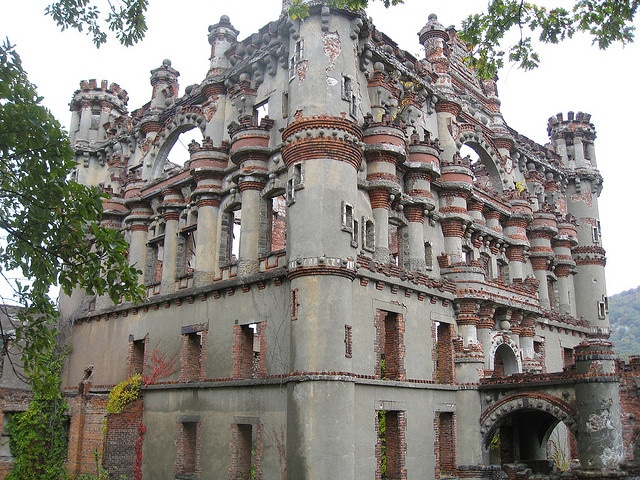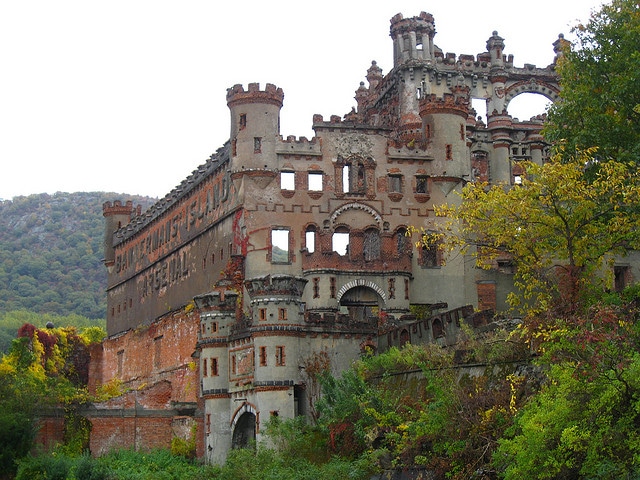 By 1918 the construction of the Bannerman Castle ceased and two years later two tons of explosives exploded, destroying part of the complex. The bad times for this family had only begun. At the time, a new legislation put obstacles to their business and, later, the ferry connecting the island to the mainland sank, whereupon the island ended up being empty. In 1969, a fire devastated the Arsenal, leaving all without ceilings or floors.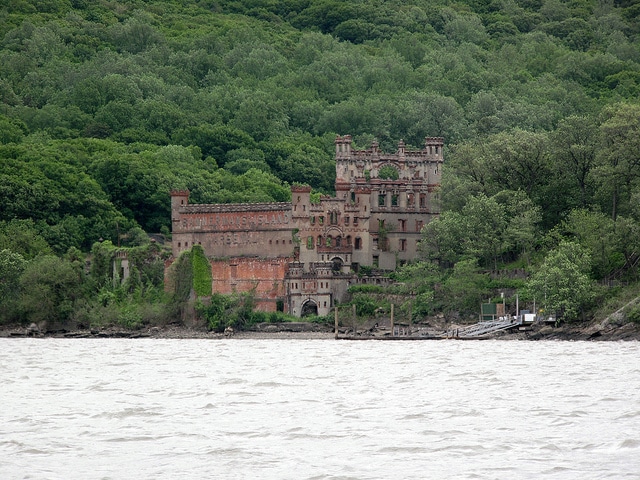 Currently, the imposing castle that is abandoned located an hour from New York is just remnants and very few tours that can be done. But if you travel the North Metro can enjoy the sight and see, with its ruins resisting stoic.
Find it on Map:
By Nick K.
Bannerman Island photos: Pete, Salim Virji, Luke Gordon