Expedition yacht charters present a superb opportunity to divert from the beaten track and explore the world's most remote corners. With unlimited cruising potential coupled with all the standard superyacht luxuries, it is no wonder explorer yacht charter destinations have become so popular among the world's wealthiest who seek once-in-a-lifetime experiences.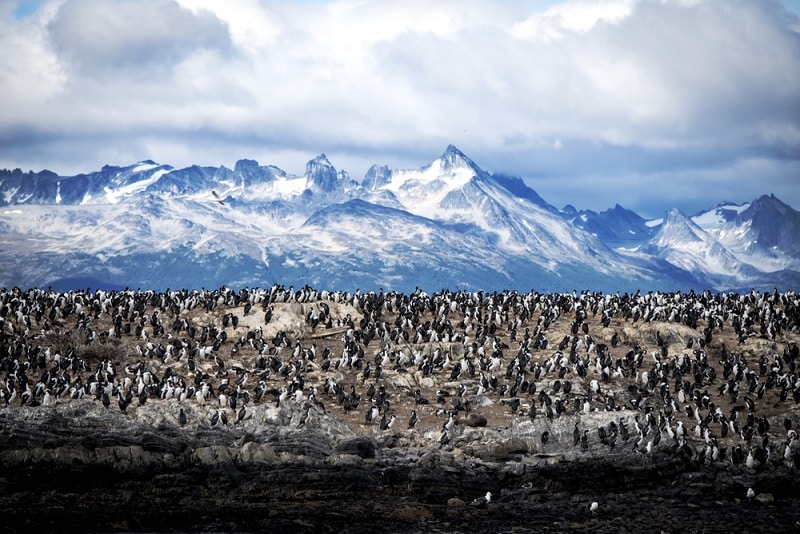 Expedition or explorer yachts can be defined as a vessel that has been purpose-built or converted to travel long distances without needing to find a port. Explorer yachts offer sophisticated and comfortable accommodations in the world's far-flung destinations.
A private expedition yacht boasts the capabilities of more robust expedition vessels with the grace and serenity of a luxury yacht. The world's finest explorer yachts for charter come well-equipped with fitness suites, sophisticated saloons with fine dining areas, spas for rejuvenation, and an array of water toys and tenders for those drawn to water.
If you're considering diverting off the beaten track in 2023, continue to learn more about the best expedition yacht charter destinations.
The 3 best explorer yacht charter destinations
1. Patagonia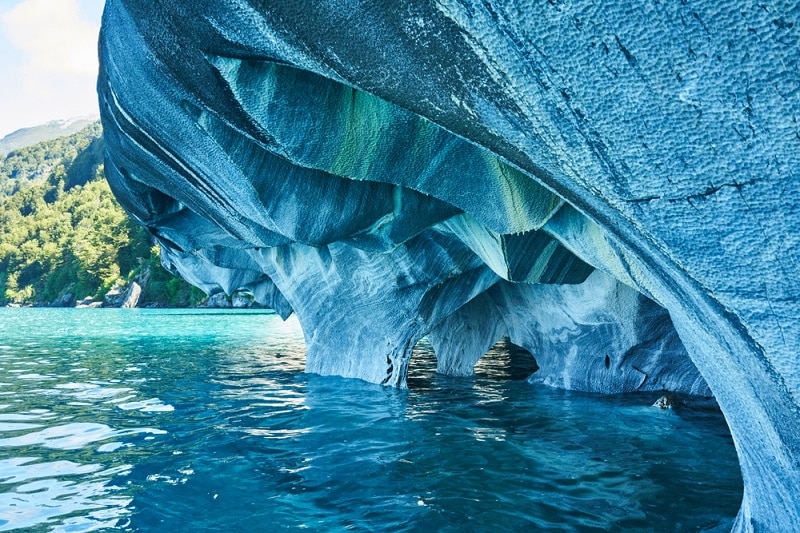 Explore the ends of the Earth on an explorer yacht charter in Patagonia. Located on the southern tip of South America, between Argentina and Chile, down to the Tierra del Fuego archipelago, yacht charters in Patagonia offer discerning travellers dramatic and enchanting landscapes.
Sail through the dazzling ice walls in Parque Nacional Los Glaciares, with towering mountains and numerous glacial lakes: the remote yacht destination enchants luxury yacht charter groups. Appreciate the incredible artistry of the Recoleta Cemetery in Buenos Aires, visit the Cave of Hands in Santa Cruz, and learn about the surrounding cultures in this vast and powerful wilderness.
Cruise to Antarctica and witness spectacular marine life and fauna, including blue whales, sea lions, penguins and seals. If you wish to take your inner wanderlust further, there are dramatic hikes, breathtaking glaciers, towering granite peaks and vast lakes waiting to be explored.
Patagonia is considered one of the world's largest expanses of wilderness, offering the ideal spot for those seeking a getaway unlike any other in one of the world's best expedition yacht charter destinations.
2. Greece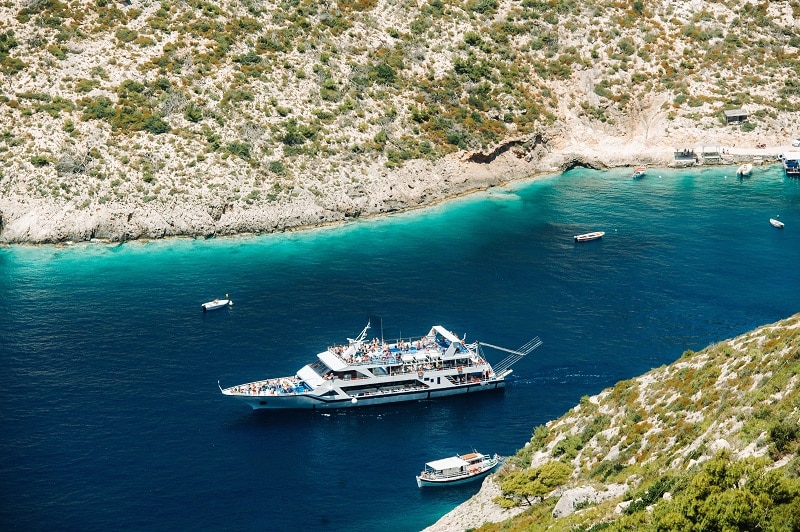 Greece is a popular destination for yacht charters due to its stunning coastline and the plethora of islands to explore. From the Ionian Islands on the west coast, with their crystal-clear waters and picturesque villages, to the Aegean Islands in the east, including famous Mykonos and Santorini, Greece has something for everyone. The Cyclades, in particular, offer an array of breathtaking anchorages, such as secluded bays, unspoiled beaches, and charming harbors. With its rich history, culture, and culinary scene, Greece is a must-visit destination for those seeking an unforgettable yachting experience.
3. Vanuatu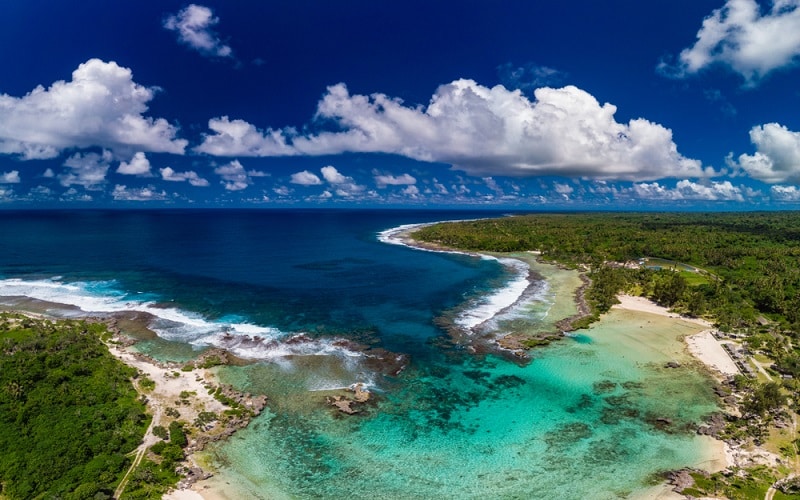 Beautiful Vanuatu, situated in the Pacific Ocean between Fiji and Australia, is a hidden gem renowned for its lush and vibrant nature. A top expedition yacht charter destination, Vanuatu is ideal for yachting and dive enthusiasts, far from typical tourist hotspots.
The landscapes include pristine beaches, offshore coral reefs, volcanic rock, and luscious rainforests. Under translucent waters lies an incredible diversity of dive sites and wildlife for those seeking an underwater adventure.
Its secluded location is the perfect sanctuary for those seeking peace and tranquillity.
Cruise to lush, mountainous islands, spend the afternoon discovering flora and fauna in the underwater world, and relax and unwind at luxury spas in the evening. Alternatively, drop-anchor and revel in a Robinson Crusoe experience on an uninhabited island accessible only by boat.
4. Portugal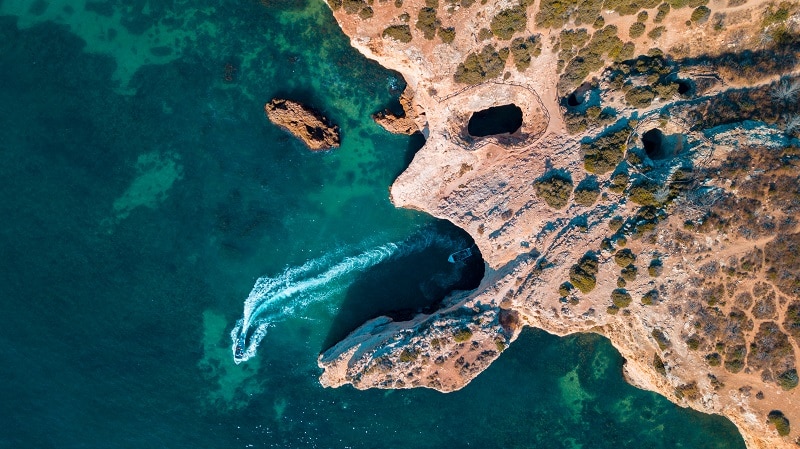 Portugal is a hidden gem when it comes to yacht charter destinations. The country's southern coast offers stunning scenery, warm weather, and a relaxed Mediterranean atmosphere. The Algarve, with its rugged coastline, sandy coves, and turquoise waters, is a paradise for water sports enthusiasts. The region also boasts some of the best seafood in the world, as well as a vibrant nightlife scene. Further north, the Lisbon coast offers a mix of cosmopolitan cities, historic towns, and charming fishing villages, all easily accessible by yacht. With its mild climate, cultural richness, and laid-back vibe, Portugal is a fantastic choice for a yacht charter vacation.
5. Galápagos Islands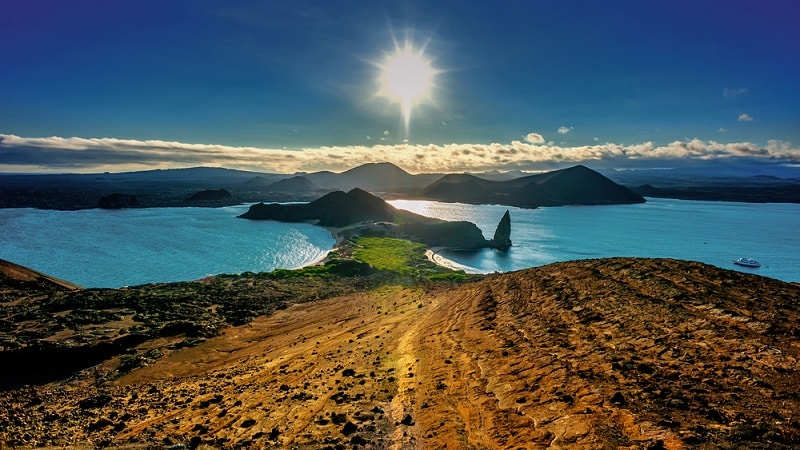 Considered one of the world's foremost destinations for wildlife viewing, a Galápagos yacht charter is about escape and exploration. Indulge in life's simple pleasures and connect with nature in the most serene remote destination.
Chartering a luxury expedition yacht allows travellers to take in the beauty at their own pace. Create an unforgettable experience amidst the spectacular volcanic landscapes and shimmering blue waters.
A Galápagos yacht charter is ideal for those wishing to experience a truly magical underwater adventure. The Galápagos offer some of the best scuba diving in the world thanks to the spectacular megafauna flock in large numbers annually.
Which one of these expedition yacht charter destinations will you be exploring next?