In the province of Málaga, located in Spain, we find over the Guadalhorce river a walkway known as Caminito del Rey, which is one metre in width, rises over 100 metres above the river belowand and is also considered as the most dangerous footpath in the world. Because of its danger, and the high number of deaths that took place there between the 1990s and 2000, the track was closed but has now reopened to visitors.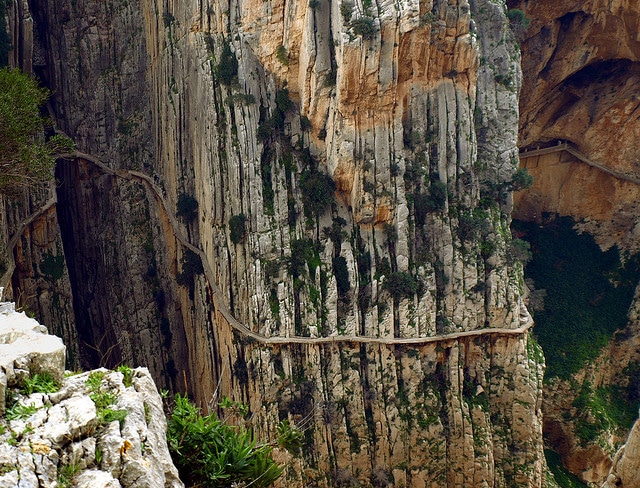 This has only been possible thanks to an investment of no less than six million euros with which this path has been amended to significantly increase safety for all hikers that want to go through it. These works had been operating since quite some time and are finally coming to a satisfactory outcome for the adventure lovers to enjoy.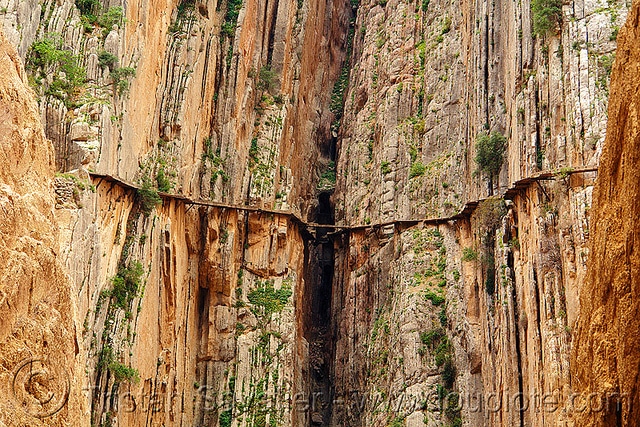 The history of this Caminito del Rey dates back to 1901 when the works began on this dangerous track. Its name is due to Alfonso XIII, who would cross the route to inaugurate it in 1921. The thirteen kilometers measuring this trail were used to unite the hydroelectric power plants of Gaitanejo and Chorro falls, allowing access and to provide transport of material to the workers.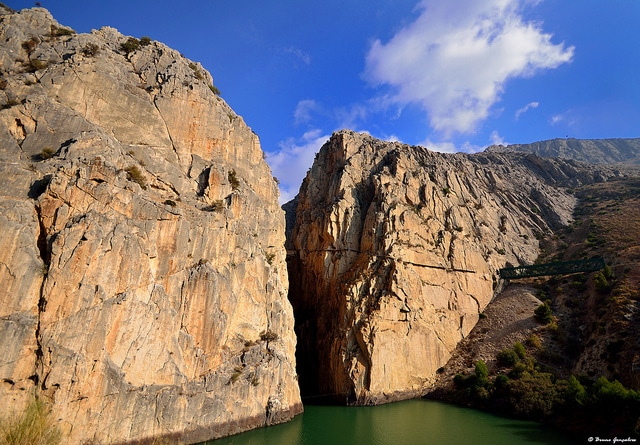 To make the walk along the Caminito del Rey it is necessary to make an online booking, since it can only be walked by 400 people at a time for security reasons, and the length of the route is between 4 and 5 hours. The visiting hours are from 10:00 to 14:00 from November to March and from 10:00 to 17:00 between April 1 and October 31 and you can get to there by car or train.
Photos: José Luis, ecobcg, loupiote.