Whether it's getting out your Gangnam Style groove on the dance floor, chancing your luck on the roll of a roulette wheel, or enjoying some of the best dishes of the Caribbean, you can do it with a holiday in the Bahamas. If this sounds like a great way to de-stress ahead of next year, search cheap holidays to the Caribbean with Holiday Hypermarket.
In terms of trying your luck in the entertainment districts, there are four big establishments to choose from. On Providence Island, hit the Atlantis at the (aptly named) Paradise Island, or the Crystal Palace at Cable Beach. Alternatively, if you're on Grand Bahama, choose between the Treasure Bay at Our Lucaya or the Bahamia.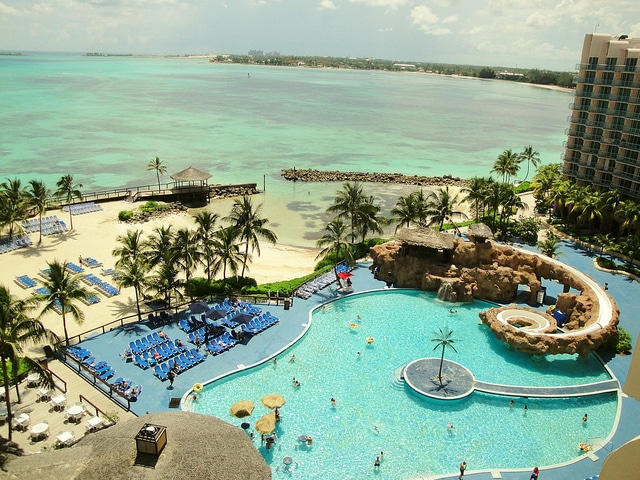 All four offer everything you'd expect and the 24-hour service will keep you fully entertained. The James Bond film Thunderball was filmed in the Bahamas. Paradise Island's Cabaret Theatre is renowned as one of the best spots to see talented entertainers of the most outlandish kind. So for those who prefer a bit of supper-theatre, you can enjoy a meal at nearby restaurants including Mosaic, Bahamian Club, Casa D'Angelo and Atlas Grill & Bar.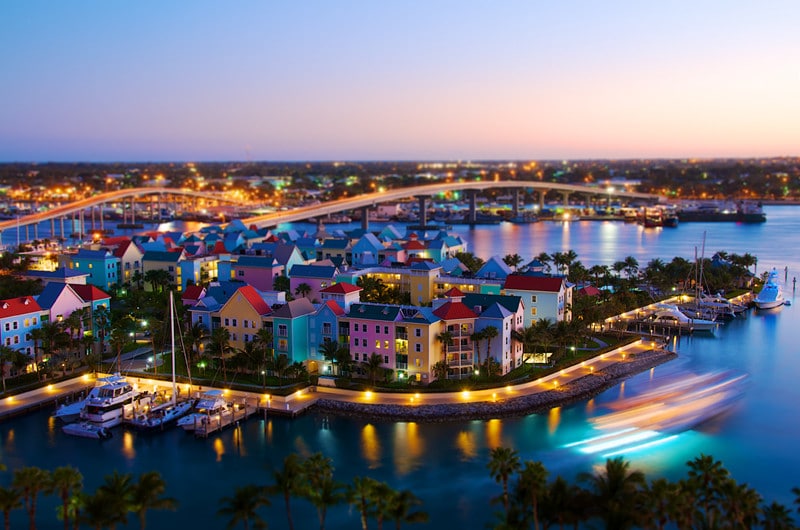 If you'd rather throw shapes than chips, the cabaret and supper might be an equally good warm up to a night of clubbing in the Bahamas. There are many clubs to choose from. On Providence, popular venue Bambubambu plays pop, R&B, and euro house music every night. Aura is certainly one of the chicest. The 9,000 square foot club was designed by club architect Jeffrey Beers. For the latest in cool, try Space, where all the staff members wear space suits. Sounds crazy, and it is, but plenty of fun too! On Grand Bahama, check out Prop Club at Lucaya.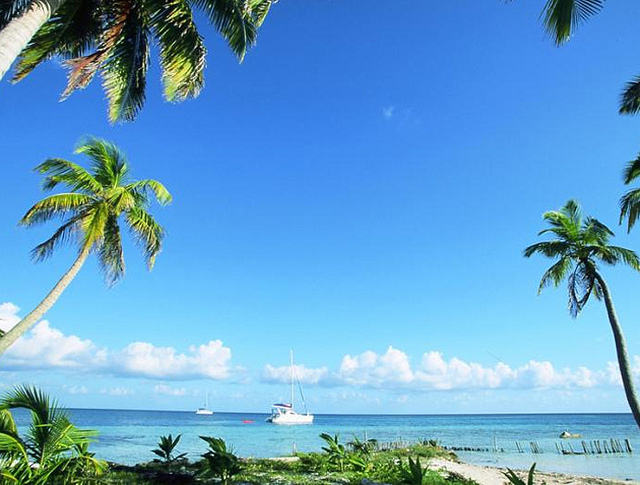 Popular with singles, this modern club showcases new local acts as well as in-house DJs who play disco and dance tunes every night from 10pm. The Margaritaville Sand Bar is a funky alternative. On its big nights this former sand shack next to the beach can be jumping with a real Caribbean vibe all night long. If you're looking for a pub feel, with live sport on TV screens, go for a Guinness at Shenanigans, which recreates an authentic Dublin atmosphere in the Caribbean.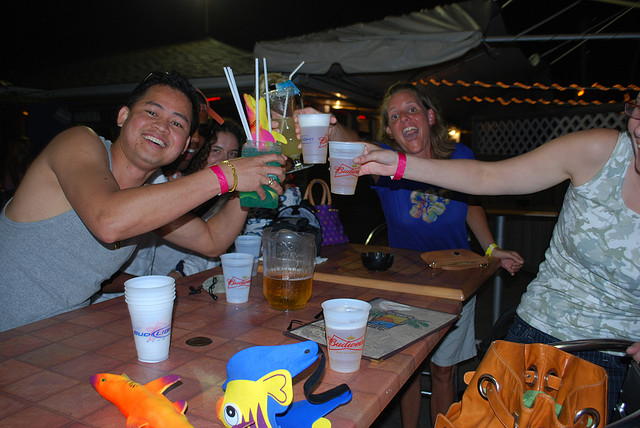 Undoubtedly, the Bahamas offers something for everyone, and the beauty of it is, wherever you are the beach is never far away. With nightlife like this, it's easy to see why the Bahamas are such a popular destination for night owls and beach lovers alike!
Bahamas photos : IDEE_PER_VIAGGIARE , travelcrazy1 , Aproache2012 , David Kosmos Smith, Cazwell