When one mentions 'Australia', on the spur of the moment the very first images this evocative name conjures up are kangaroos roaming around,  the iconic Opera house and of course, Uluru aka Ayers Rock. Beyond the shadow of a doubt, this wonderful island is brimming with truly breathtaking locations. Further, alongside such amazing nature, Australian beaches are the other spectacular places that would add value to the whole beauty of this island.  With some of the longest extended sand-covered coastline in the world, Australian beaches are incredibly plentiful and fascinating!
Since Australia is surrounded by so many wonderful beaches, it becomes quite confusing for the one to visit the best. But here we've picked out some of the most sizzling beaches that are off the usual tourist trail. So let out a whoop of delight by visiting these stunning beaches.
10.Whitehaven Beach, Whitsunday Island, Whitsundays
This is probably one of the most beautiful beaches in Australia. The beauty lies in the high-purity form of sand, accompanied by endless sunshine; its pure white sand in contrast with beautiful blue waters contributes absolute wonder of White haven. It extends over 7km along the coast of its host, Whitsunday Island, and truly gives a mystique experience with its incredible surrounds. Moreover this place is also one among most photographed spots. Therefore, there is no surprise that in every season, it receives lots of visitors and those of cruise operators that help the visitors witness the beauty of this marvelous beach. So discover all the water adventures and sea life out at White haven Beach with peace of mind.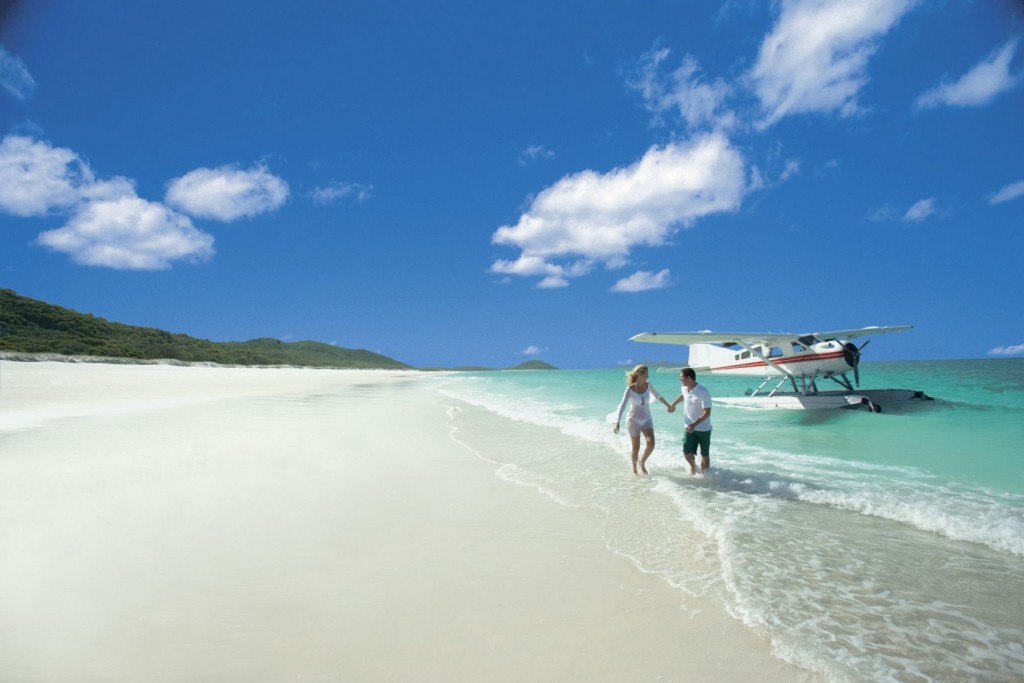 Image Credit:  Whitehaven Beach