The Dailymail leads us in the middle of the English countryside, in Banbury, Oxfordshire, to find out what is possibly in the smallest hotel in the UK, but that surely is one of the most unique hotels that we have come across.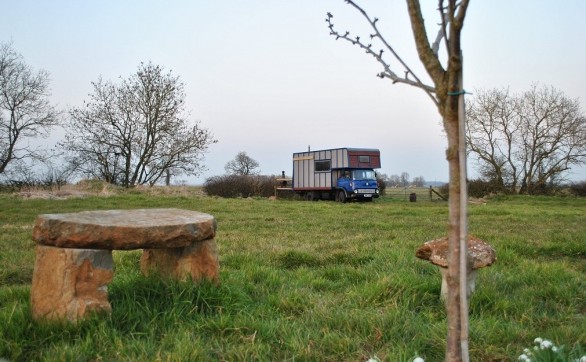 Everything started when Paul and Anne Ormond bought on Ebay a truck to transport horses almost 40 years old. Later they re-converted in a suite for rural £ 100 a night, where they can sleep comfortably say, up to 4 people. The horse trailer was set up pretty well: wooden walls, small cast iron stove, rustic furniture, outdoor fireplace, dishes and tables for breakfast or a picnic (no more since it seems there is no kitchen).
If you want to enjoy a few days of glamping in the English countryside, you can check if the offer of Thorpe Glamping, including gypsy wagons, caravans and horseboxes colored meets your needs for recreation, relaxation and escape from the daily routine.
By Alba V
Photo: Dailymail