With a coastline of just under 700km, 300 beaches and 25 foot waves, one can be forgiven for thinking that Cornwall is the ideal county for watersports and sunbathing. However, Britains most westerly county actually has a lot more to offer, and you can easily find as much enjoyment and activities to do here as you would anywhere else in the world.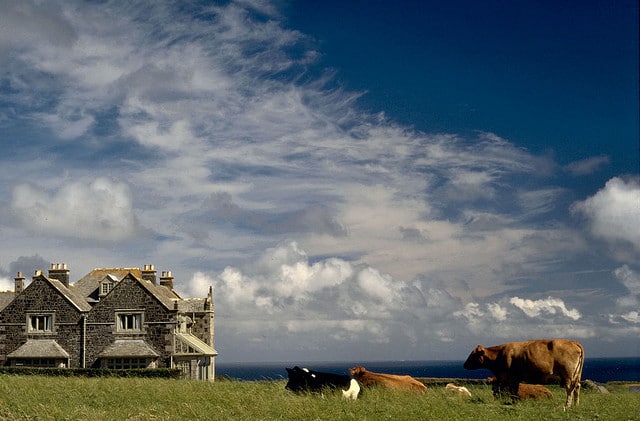 Cycling
From quiet country lanes which run through idyllic villages and prehistoric harbours, to off road routes exploring the countryside, Cornwall is one of the best locations in the UK for the keen cyclists. If you are cycling with youngsters or novices, check out both the Coast to Coast trail and the Camel trail, which offer picturesque views but with easy gradients so all the family can get involved. The Camel trail runs alongside the river camel linking Padstow, Wadebridge and Bodmin. The stronger cyclist will enjoy the Mineral Tramways Mining Trails, with 30miles worth of adventure and astounding scenery.
Surfing
I, like many people, first learnt to surf on the Cornish coast, as it is the best place to learn certainly in England, if not the whole of the UK. It is a great way to see the different beaches in the area. If you are a keen surfer, there is nothing to stop you rigging up your surfboards to your roofracks and heading turning up to one of the great locations at Mawgan Porth for instance. For the rest of us, there are some fantastic schools like the Cornwall Surfing Academy at Newquay. Whatever your level, there is no reason that after a few days you can't be catching some waves!
Fresh water activities
Cornwall is definitely famous for its coastline, however I bet you didn't know that there are over 50 different lakes and inland waters in the south-west region? For instance, you have Argal Lake in Penryn, famed for its beauty and wildlife and a great place to turn up with a couple of fishing rods and relax in the sun. You can get hooked on fishing almost as easily as you can get pulled away by kite surfing, all of which happens on a beautiful Cornish backdrop.
When looking to book your next holiday, consider Cornwall before looking to head overseas. You will find that with everything there is to offer as well as the countries warmest weather, the county is pretty much in its own world!
Indespension is the UK's leading supplier of new and used trailers. Make sure to visit their website to see a full range of trailers, towbars and cycle carriers.
 Photos:Maharepa