Did you know that more and more people choose to visit the United States by cruise? Without a doubt, it is a comfortable and easy way to see a large number of places with the peace of mind that their all-inclusive plans provide. The available cruises in the United States are quite a lot and, in this post, we want to give you some examples.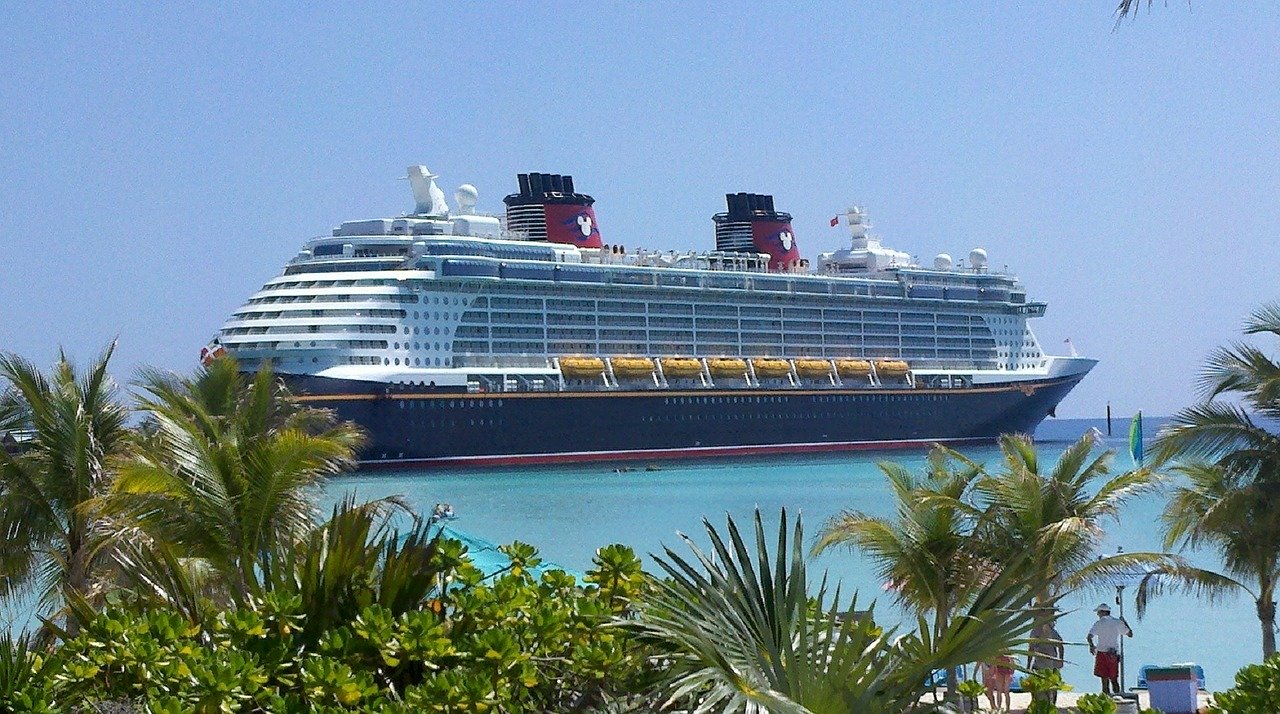 First, let's see why it's a great idea to go on a cruise from the United States:
Why should I cruise the United States?
We are going to give you a series of reasons why choosing a life of cruises is a great option when visiting the United States
Comfort
They take you from one place to another without you having to worry about anything. You embark at the port and you get carried away to a series of places that, we assure you, you will love. It's great because you don't have to worry about catching planes, driving or changing hotels. You have a cabin that will be your home for the duration of the cruise.
Enjoy
Not only will you have a great time during your stops, you will also do it when you are inside the boat itself. They prepare for you endless activities to have a great time aboard the cruise. A great example are poker cruises which allow passenger to enjoy games to their heart's content during the cruise.
All inclusive
Most cruise ships have this option available. This is great because you know you have the budget more or less controlled. Everything you consume within the cruise is paid.
Scheduled excursions
You have to get carried away. The excursions are usually quite well programmed and you can squeeze the most of your cruise in the United States. There's always so much to do during a cruise.
More places
Traveling on a cruise allows you to see many places that you normally would not see. Above all, when traveling through the different islands.
Economic
There are cheap cruises in the United States, we assure you. In fact, different companies take special offers on cruises so that money is not an impediment when traveling. Sometimes, if you add all the expenses, it is much cheaper than staying in hotels or using airplanes or other means of transport.
United States Cruises – Which are the most famous?
You have countless cruises available to do in the United States. Here are some options you are sure to love.
Oasis Of The Seas
If you are looking for a BIG vacation, this is your ship!  A boat with two neighborhoods, two FlowRider® surf simulators, a 25 meter long zip line and nine high decks, ice skating rink, two climbing walls, several adult pools and children's pool, children's water park, 10 hot tubs, Central Park with restaurants, shops, various dining options (Italian, sushi, grill) and Broadway shows on board. The Oasis of the Seas is the destination for adventurers who in 2020 do not want to miss the best boat in the United States. Highly recommended to travel with family and friends. It departs from New York and lasts 8 days, for around $500 per person.
Carnival Vista
Carnival Vista is the first cruise with cycling circuit on deck. Carnival Vista is the last ship in the Carnival fleet. Gastronomy is essential. Choice of specialty restaurants such as Steakhouse, Guy's Burger Joint, Lido Restaurant, Cucina del Capitano, Blueiguana Cantina. Guarantees a spectacular leisure offer. Attractions like SkyRide, which allow pedaling at a height of 45m. EA Sports Bar, news in video games for the gamers of the high seas. Also, IMAX cinema and the WaterWorks water park. Carnival Vista has the new Cloud 9 Spa, where you can receive professional relaxation and beauty treatments. And in the late afternoon, there are performances at RedFrog Pub or Playlist Productions shows. It departs from Galveston, Texas, and lasts 8 days. It will visit along the way beautiful locations such as Cozumel, Belize and Roatan.
The Hawaii Cruise
Hawaii is one of those incredible destinations that everyone dreams of visiting on a cruise once. And what better way to do just that, than on board a cruise ship with poker entertainment. The Hawaii Cruise starts at the port of Honolulu in Oahu, Hawaii on the 7th of May 2020. You're still right on time to book this poker cruise! During the cruise passenger can compete with other passengers and participate in several poker tournaments. The prizes are still unclear, but the Ovation of the Seas is the ship that's been crowned for this fun-filled poker journey. During its course the cruise lines will visit Honolulu, Lahaina, and Kailua Kona, the most exotic parts of Hawaii. Not all details have been revealed yet, but this tourney promises a lot of thrilling moments.
Cruises in the United States with children
Do you want to find the perfect cruise to go with the youngest of the household? We have the perfect solution for you. Well, we actually have two. The first one is to opt for a cruise that stops in the city of Orlando. There you'll find Disney World. One of the perfect children's destinations. Well, for children and for the elderly. The whole family will enjoy this unique experience to the fullest.
The other option is to go directly to the Disney Cruise. This cruise is totally themed with the characters from Disney and has an outlet in New York. Your kids can have breakfast and dinner with their favorite characters. It will be the trip of your life.