When planning a trip, one of the most important decisions you'll make is your accommodation, and choosing the right hotel can affect your overall experience.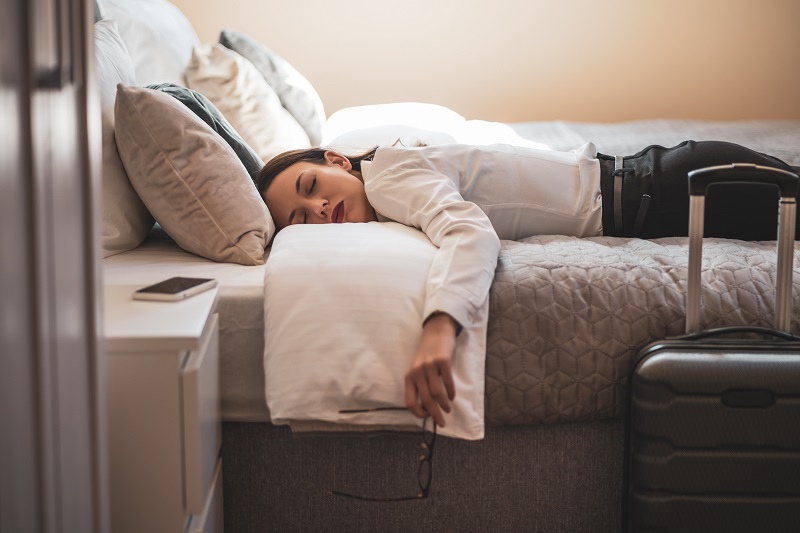 One important aspect to consider when choosing your hotel is the type of bed that will be available to you. Single, twin, and double beds are some of the most common options in hotel rooms, and understanding their differences can help you make an informed choice.
So, if you're preparing to book your next trip but aren't sure what to look for when choosing your sleep options, here's what you should know about single, twin, and double beds before you book your stay.
Single Bed
A single bed, often referred to as a twin in some hotels, is designed for one person. It's a compact and straightforward choice for those travelling alone, or those who want their own space during their stay. Single beds typically provide ample room for one person to sleep comfortably.
Single beds are often the most budget-friendly option, making them ideal for those looking to save on accommodation costs. Plus, they're also a space-saving option allowing for more floor space in a hotel room.
However, it's important to remember that hotels may use these beds for smaller rooms, so the extra space isn't a guarantee. However, with brands such as Rollink, you can collapse your suitcase down when it's empty and store it out of the way.
Twin Bed
Twin beds are essentially the same as single beds, designed for individual sleepers but in some cases can be slightly larger than single beds. Just like with single beds, twin beds are a great choice for those travelling alone, or for those travelling with friends and want to share a room but not a bed.
Both twin beds and single beds are not suitable for couples who want to share as they provide limited space for two people. Plus, while some twin beds can be slightly larger than single beds, they might still feel a bit narrow for those who are used to a double bed and like to stretch out.
When booking your hotel room with booking platforms such as Booking.com, you can filter for twin beds, so make sure to tick this box if you're seeking rooms offering two twin beds instead of one double.
Double Bed
A double bed is one of the most popular options for hotel rooms, and is ideal both for a couple travelling together, and for solo travellers who want to stretch out while they sleep.
However, double beds also take up more room, and if the hotel rooms at your chosen accommodation are on the smaller side, the room can feel a bit cramped.
When travelling it's important to weigh up what you want most. If you're only using the time in your room to get some shut eye, then you might benefit from the extra space when you sleep, but if you're going to utilise your hotel room throughout the day, then you might benefit from extra floor space.
Are you a hotelier looking to furnish your hotel rooms? Expert stockists such as Archers Sleep Centre offer a wide selection of beds and mattresses to suit all of your accommodation needs.