If you've been lucky enough to find a cruise deal that sees you visit various ports in the Mediterranean, you may be wondering just what to expect from your time ashore. We thought you might appreciate a bit of information about some of the Med's foodie hotspots – there are certainly plenty to enjoy!
Incidentally, you can visit all the places we mention below on P&O's Ventura ship.

Cruise Infographic by Bolsover Cruise Club
Genoa
Genoa is one of Italy's hidden gems, often being overshadowed by the likes of Venice, Florence and Naples. However, did you know that pesto was invented in Genoa? That surely gives you enough of an incentive to visit, but if that's not quite enough to entice you, the addition of a host of historical and cultural attractions will definitely tip the balance.
The Palazzi dei Rolli in the Old Town are a UNESCO World Heritage Site and there is incredible architecture to be discovered around every corner. Back to the food though, because that's what we really wanted to highlight. As well as the aforementioned pesto, Genoa is also responsible for some other Italian favourites, including focaccia bread (the perfect accompaniment to that pesto).
You'll also find dishes such as ravioli and minestrone have a Genoese take on them – pansotti, which is a kind of ravioli stuffed with Swiss chard, egg and ricotta, is a must-try. There's plenty for those with a sweet tooth as well, with pinolate (biscuits made with almonds and pine nuts), canestrelli (shortbread), and gobeletti – a tartlet filled with jam – among the tempting sweets for you to sample.
Naples
Further south on the Italian coast you have Naples, which is perhaps better known for its foodie credentials than Genoa. Pizza is one of the must-try specialities here, with the city renowned for the quality of the slices it serves up. Locals often grab single slices as a snack to eat on the go, which is also a great way to keep your energy up when you're sightseeing.
The city is credited with having invented that perennial favourite Pizza Margherita, with the simple and fresh ingredients of tomatoes, mozzarella and basil able to shine through in this quintessentially Italian dish.
Naples ragu – a meat and tomato sauce – is also often praised and is used on pasta, as well as in dishes such as lasagne. However, its coastal location means that Neapolitan cuisine often features seafood as well, with spaghetti served with mussels or clam sauce, and stuffed calamari among the local favourites.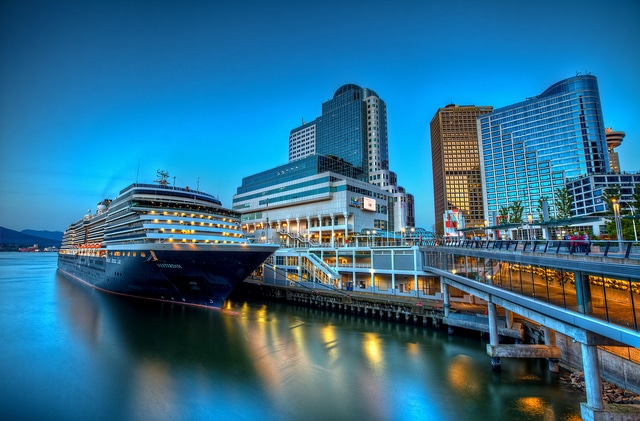 Corfu
Moving away from Italy now we come to Corfu, a charming Greek island that is renowned for its olive production. Like many Mediterranean destinations, it is also able to grow a host of tasty ingredients, including citrus fruits, peppers, almonds and figs to name just a few.
As it's an island, you can expect seafood to appear on many menus, with one of the top local specialities a dish known as bourdeto – fish served in paprika sauce. Beef is also a favourite, with patitsada one of the top creations featuring the meat – a combination of flavoursome beef in a tomato sauce served with spaghetti.
Bergamot is another flavour that Corfu is famous for – tea aficionados will know it as the main taste in Earl Grey. It is said that a British naval commander, named Grey, who was stationed in Corfu, was the first to add a hint of bergamot to tea leaves, and so the light and fragrant drink was born.
Cruise photo: Basic Elements.