We all have those friends who can't go anywhere without their gadgets, don't we? Our friends are the kind of people who can't calculate the cost of their travel expances without the suitable iPad application or get lost all the time unless they have a GPS device with them. Christmas is just around the corner, so it's a good opportunity to buy some presents for them!
So, according to this travel blog and the  statistics, the first thing everybody want to take with them is a camera. Yeah, we had that figured out.  A camera is always needed when on holiday so you may want to buy a durable and waterproof one. Combine it with a photo album and a portable printer and make the best gift they could ever get!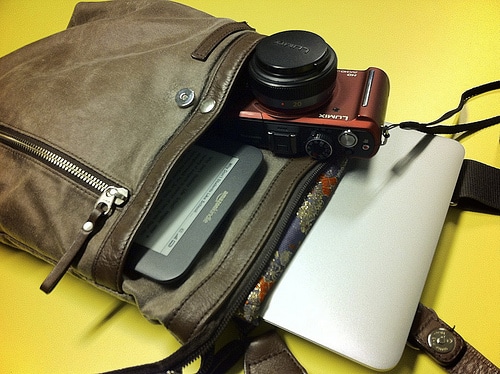 Most of you may be surprised, but the second thing on the list is the mobile phones. A lot of people take their mobile phones with them on their holiday and are actually available for their bosses to call them. Recently, smartphones took over, so my suggestion would be accessories like protective cases or portable rechargers to solve the problem of running out of power in the middle of nowhere.
I'm positive that you have at least one good friend who owns a tablet. That's the easiest case, my friends! Tablets are  portable, hence fragile. A protective case is a must for those who travel a lot. Take me for example; I always keep my iPad 2 in its smart cover when traveling. Next issue is that at some point they run out of battery. Your friends will be grateful for a lifetime with a portable charger. Tip: choose an eco-friendly one. The same applies for those who can't do away with their laptops, notebooks and e-readers. Tip #2: choose an eco- friendly charger that has multiple sockets so that they can charge them, too.
As I said, there are many things that can satisfy each and every one of your friends. Before making a gift, check if they've already bought what you would for themselves and take into account their personalities and style. Now go out there and wrap some presents. Check out also fun Home Gadgets!
By Nikos K
Gadget photo: preetamrai