The Great Travel Reopening of 2022 has not exactly gone how everyone imagined it. After two years in which international tourism has been severely curtailed by the COVID-19 pandemic, this was meant to be the summer when holidaymakers could spread their wings again and explore the world unhindered.
What no one was counting on was the lasting effects the pandemic has had on travel operators. Airlines and airports are still functioning with much-reduced workforces, having had to let so many people over the course of the pandemic.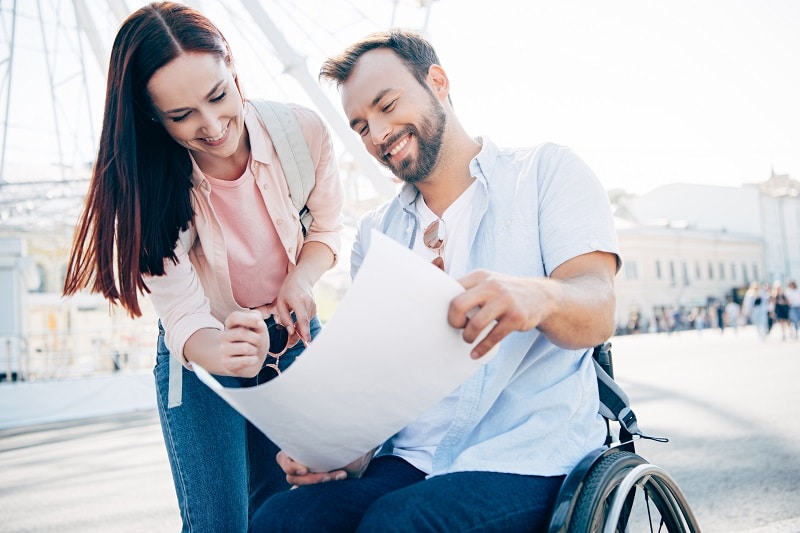 While passenger demand rocketed back to pre-COVID levels almost as soon as restrictions were lifted, recruitment takes time. And a lot of people who previously worked in the air travel industry have since found work elsewhere.
This explains the chaotic scenes witnessed at airports across the UK and Europe since Easter. Quite simply, with current staffing levels, airports can't cope. Passengers are having to queue for hours to check in baggage, get through security and board planes. Departure delays are causing massive air traffic bottlenecks, leading to flights being cancelled in droves. Luggage is going missing, and holidaymakers are being left stranded at their destinations after their flights home are cancelled.
In among all the stress and misery for all air passengers, one group appears to be disproportionately affected. The death of a disabled man at Gatwick airport after he fell down an escalator made headlines and has prompted an inquiry. But that tragedy could end up being anything but an isolated incident. According to charities, disabled rights campaigners and passengers themselves, people with restricted mobility are being left abandoned without assistance at airports because of the staff shortages.
In the normal course of things, if you have any issues with your mobility, you can expect to get help at every stage of your transit through an airport. This will include priority check-in and security clearance to avoid queues, personal assistance moving from place to place, and also help boarding and getting off the plane.
But according to testimonies of disabled holidaymakers, this has not been happening in recent weeks. Their experiences describe the 'humiliation' of holding up a plane full of other passengers for well over an hour because no one turned up to help them on board, being left sitting on an empty plane after landing for just as long, and even a mobility scooter going missing.
So if you are affected by reduced mobility, what can you do to cope with the current chaos engulfing airports? Here is some useful information to know.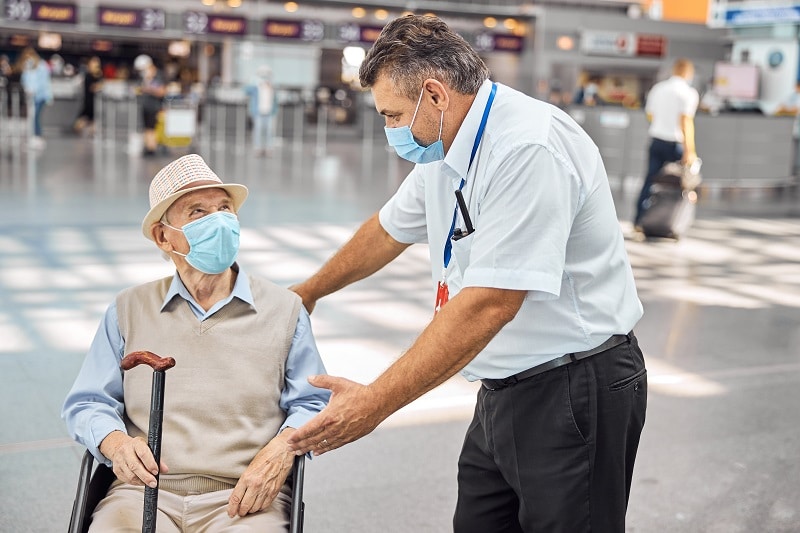 Know your rights
First and foremost, if you have a disability you have a legal right to assistance at UK airports and on flights. Staff shortages or not, airport operators and airlines are failing in their legal duty of care if this is not provided.
These rights apply to anyone who has mobility issues, including people with physical disabilities, certain medical conditions and the elderly. It also includes people who find social interaction and communication difficult, covering conditions such as autism or dementia.
The laws cover any flight departing a UK airport, plus any flight to the UK on a UK or EU registered airline. All assistance should be provided free of charge.
While knowing your rights will not change the fact that airports and airlines are facing severe staff shortages, you shouldn't let anyone working for a travel company fob you off by saying they cannot spare anyone to help you. Be prepared to remind them that they have a legal duty to do so.
Follow up your request for assistance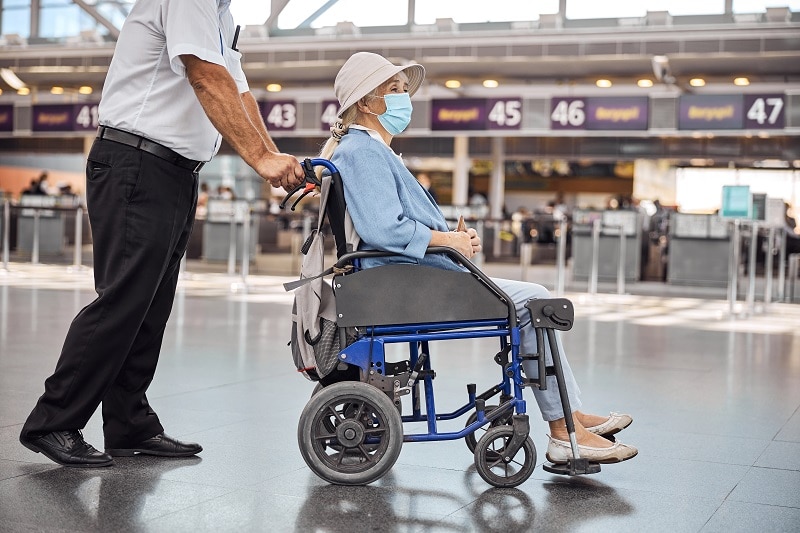 You will usually be asked if you require any special assistance by your travel agent or airline when you make your booking. However, even if you don't make a request at this time, you are able to do so up to 48 hours before departure.
It's up to your travel agent or airline to pass details of your request on to the airport so you are met by someone when you arrive. It's good advice not to just assume this has happened – or that the forwarded request has been logged and remembered properly, especially if you booked a good few months in advance.
Follow up your request with your travel agent or airline a couple of weeks before departure, and then maybe a couple of days before. Push for details of who the request has been passed onto and get in touch with them directly if you can. Many airports now publish details of the special assistance services they provide on their website, but it's a good idea to have a name of someone you can contact directly to confirm your details.
Look into additional services
Some airports now offer additional services that save you time and hassle when you arrive. For example, Manchester Airport offers a home bag check in service which involves your luggage being collected from your home, taken to the airport and put straight onto your flight. This is an additional paid-for service that sits outside the free assistance you are entitled to if you have a disability or mobility issue. But this and other services offered at other airports could make a big difference to your airport experience.
Take out appropriate travel insurance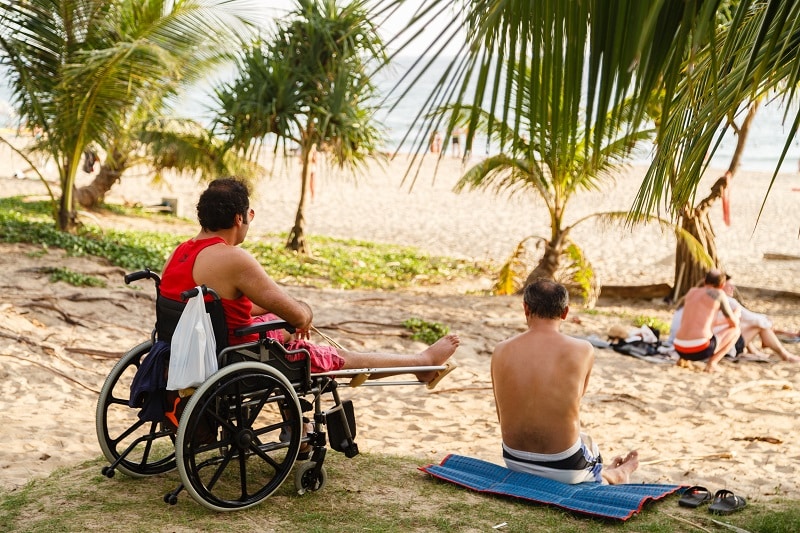 Finally, given all the risks of travel disruption facing holidaymakers this summer, it's very strongly recommended that everyone takes out travel insurance. For people with mobility issues, it is not unheard of for a failure to provide the assistance they are entitled to transiting through the airport to lead to them missing their flight.
Plus, you shouldn't ignore the fact that the airport experience is stressful for everyone at the moment. If you have a medical condition, that could leave you feeling unwell. If this was to happen before your flight home, you could end up in a situation where you have to pay for medical assistance and then for a new flight home when you are feeling well enough.
Travel insurance will cover you for all these eventualities – missed departures, medical assistance while abroad, having to rebook flights and more. If you have a disability or a medical condition, you will need to take out specialist medical travel insurance cover that is tailored to your specific condition and needs.