Wouldn't it be great if you could earn money with your holiday photos? Just pick out the best shots, tweak them, format them, post them, and sell them. Sell them on art marketplaces, stock photo platforms, increase etsy sales or eBay sales, and make enough from your last holiday to pay for the next.
OK, not all of us know how to put together the perfect composition, but all of us have at least one work of artistic genius on our smartphone. A snap taken when the light was perfect, the angle excellent, the subject interesting, humorous, or thought-provoking, and so clear that even if you blew it up to canvas proportions, it would still hold its own.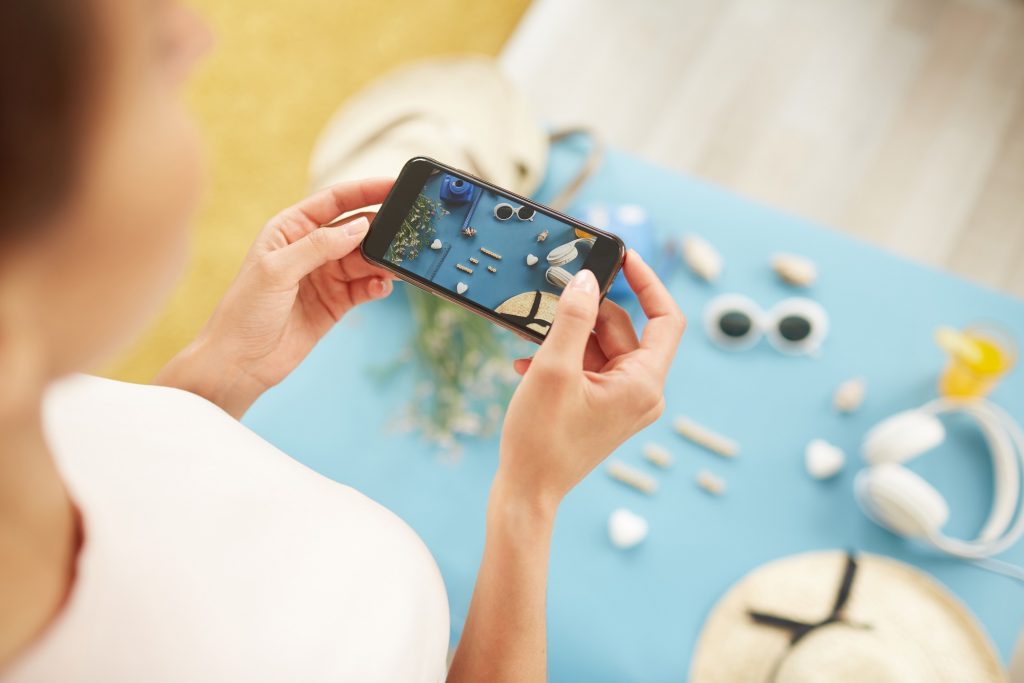 And with photography, practice makes perfect. If you regularly take pictures when on your trips and travels, you'll have noticed how quality improves over time. Perhaps you now take ten shots at slightly different angles rather than a single-click risk. Or use the crop function, maybe add a filter, adjust the lighting and contrast, or just let the phone make the adjustments. It's easy to turn even a mediocre photograph into a piece of art with the huge range of simple digital tools and apps available today.
But are my vacation photographs good enough to sell?
In short, yes. We live in an extremely visual world – and a digital one, too. Every website, every blog, every ad, every social media account depends on imagery. Many of these are trending images – pictures that describe a current event and quickly become outdated. But the world of travel photography ticks thousands of boxes – there are millions of individuals willing to pay for a visually-pleasing scene. And even more millions who need a picture that describes a section of text.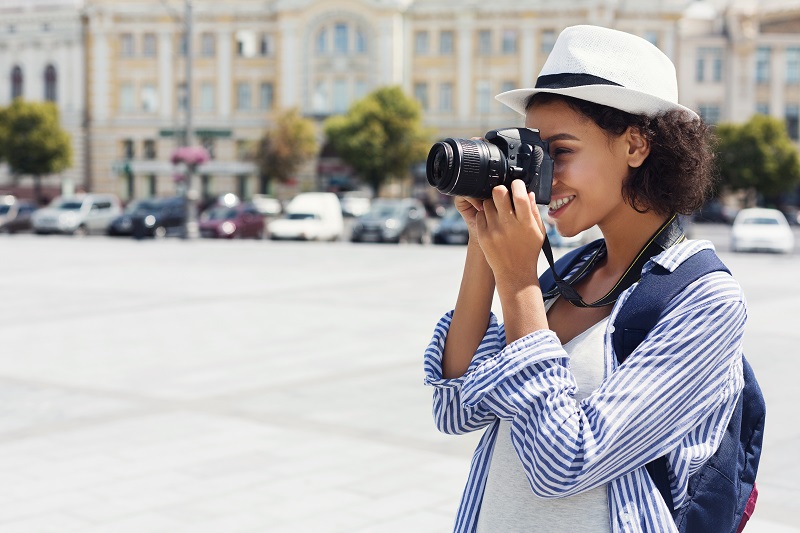 So rather than think of yourself as an amateur snapper, start thinking like a professional photographer. Because although photography is an art form, art is subjective. Even if your pictures don't win international awards, they can still drum up a (paying) public when they are presented in the right way.
So how would a professional photographer sell photographs online?
Grow A Portfolio
Scroll through your photographs and you'll always stop at the ones that really draw your eye. And if they make you stop and stare, they can do the same for others. Place all your best shots in a separate folder and think hard about why they are your favourites. Is it the composition – the arrangement of each element that expresses the mood or the message of your digital pic? Or perhaps the combination of light and shade, colour and space. Play with the crop function and try to make a good photograph impressive. Or pick out individual elements that might express a different message. An interesting cloud could be used by hundreds of websites that sell cloud hosting. A small corner of a scene can give a completely different message from that of the whole picture. Only high definition pictures should be added to your portfolio.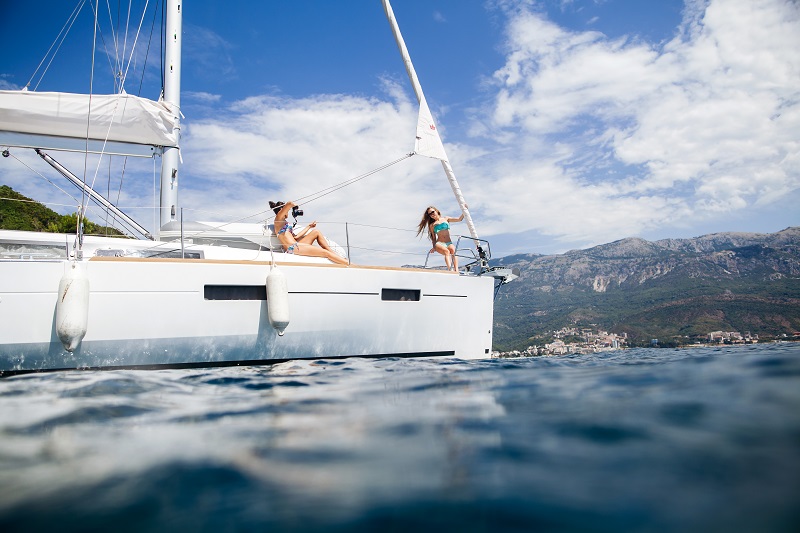 The more high quality photographs you have, the better. No photographer, no matter how professional, lives on the proceeds of a single photograph – unless that photographer has caught an important celebrity in extremely compromising circumstances, of course.
Your portfolio photographs should also have alternative formats. Black and white, tinted, different sizes (think screensaver or keyring) and different file types (such as PNG, JPG and GIF). Getting to grips with different formats early on can save time when orders come in. There are plenty of free and paid apps that will convert your files.
Find Multiple Sales Platforms
Unless you're going to make a career out of photography and plan on setting up your own website, the best place to sell your travel photographs is on an art-based online platform. While these sites are packed with competition, they also have huge numbers of registered buyers – all of them searching for a particular scene or subject matter. You need to advertise your work on as many of these as you can and think about the different businesses that could use your pictures on their websites.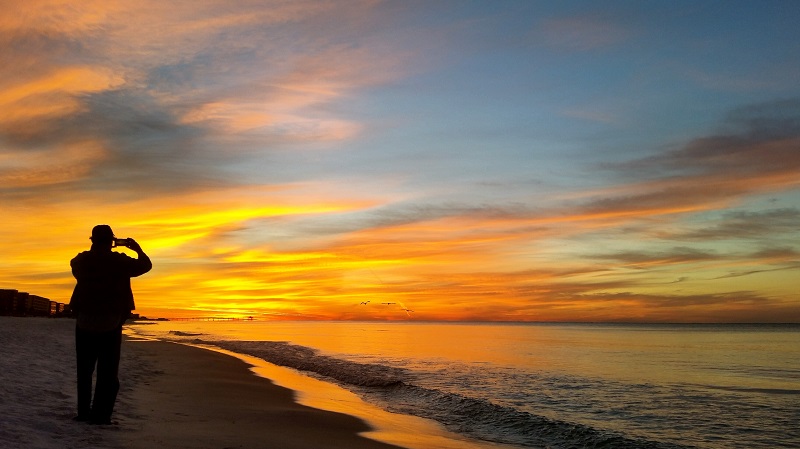 Stock photography sites ask subscribers to pay licence fees to use their content. A percentage of this licence fee goes to the photographer – and this percentage is always less than half of what the subscriber paid for its use. While many stock photo platforms used to insist on exclusivity – you weren't allowed to sell your photographs on other sites – this is rarely the case today. However, it is possible a customer will request exclusive rights to one of your pictures (and pay a nice sum for the privilege), in which case, remove that picture from other sources before the contract is signed.
Shutterstock, for example, allows anyone over the age of 18 to open one contributor account. Rules include any photo that shows a recognisable human face must be accompanied by a model release form, so any snaps of the locals would not be accepted unless every person in the shot has given you permission to sell it. Using the right tags and keywords (metadata) greatly increases the chances of your pictures being shown to people searching for particular shots. Titles on Shutterstock need to be full sentences – like 'Rainforest jungle in Cambodia, Asia, with green leaves and tree canopy with toucans'. Your artistry also needs to be used in the marketing of your picture.
Art marketplaces like Fine Art America and Printful are another source of sales that usually offer a range of alternatives to their large customer bases – a single photograph can be offered as wall art, a T-shirt print, a mug, duvet cover, or fridge magnets, for example. These print-on-demand (POD) platforms also provide shipping services for printed goods as well as forward your photographs to customer email addresses for digital prints. They offer baseline prices for printable goods and it is up to the artist what markup is added to this price. 
If you are prepared to do your own printwork, expanding to larger online marketplaces can increase your orders. An Etsy store is the ideal place to sell unique items – and your photograph (no matter how many times it is reproduced) is your unique property. Just like with stock photograph metadata, you'll need to use the right words and phrases in your descriptions. To increase Etsy sales, it's usually best to hire a marketing expert. The same applies for selling on Amazon and eBay – the right keywords make a world of difference.
Keep It Up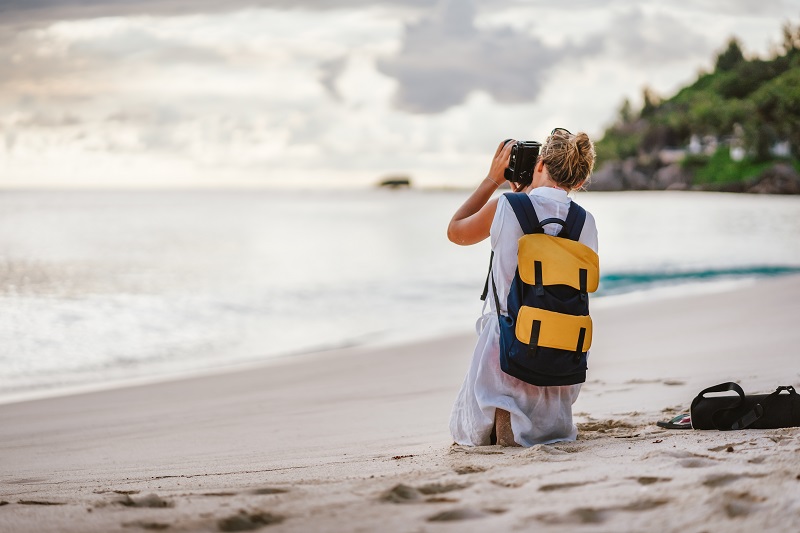 There's a lot of competition out there. Individual taste differs. Trends change. But a beautiful picture is timeless. Buyers looking for home decor art or visuals for a blog have an idea of what they want but until they see the right image, their minds remain open. Even though metadata brings more viewers to your image, it is the power of your art that persuades the viewer to make an order or scroll on by.
Which means you don't give up. Instead, you keep on adding to the portfolio. Perhaps removing pictures that have no response after a number of months or testing different crops of a single image to see which is more popular. No matter how many pictures you put up for sale, they are a tiny drop in an ocean of online images. So the more drops you add, the higher the chance of making sales.
And, of course, as a trip and travel photographer, there's always an excuse to take a photograph. All you need is a quality smartphone camera, an appreciation of the wide world around you, and a little sales and marketing knowledge. Who knows, your photographs might earn you your next vacation. And another opportunity for a few spectacular shots.