Orlando is probably one of the most memorable family holidays you will ever have, even when you are back home you will reminisce about your time in Orlando for weeks, months or even years after visiting.  It really is the ultimate family holiday destination, regardless if you have a younger or older family there is plenty to do and enjoy for everyone.
The theme parks alone will keep you busy throughout your time in Orlando; Walt Disney World, Universal Studios and SeaWorld to name just a few, then there are the shopping malls and outlets where you can shop all day and find some great designer bargains.   Additionally, there are also fantastic restaurants and diners which cater for all of the family, plus if you can squeeze time into your itinerary then there are the fabulous nearby beaches in Florida.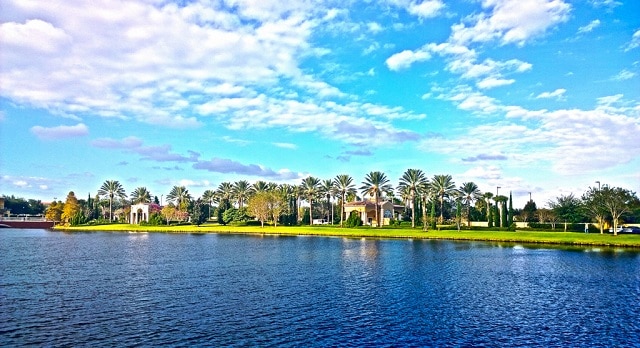 Here are some top tips to help you plan your perfect Orlando holiday for the whole family and so you can make the most of your time:
To get the best deals on theme park tickets book in advance of your trip as it is usually better value for money.
Before you depart, plan which theme parks you would like to visit and allow between 1-2 days (at least) for each park – unless you are lucky enough to go for a month you probably won't be able to fit all the parks and attractions in. As a general rule younger kids will love Walt Disney World Magic Kingdom and SeaWorld whilst the parents and older kids will enjoy Universal Studios and Kennedy Space Center.  Downtown Disney is a great place for all of the family to be entertained and dine in the evenings.
Use your FastPass+ at Disney; Disney parks offer passes which gives you an allocated timeslot throughout the day so you can bypass the queue for that particular attraction/ride. To save valuable time pinpoint the rides you most wish to experience and obtain your FastPass in the mornings.
Park maps and show times – familiarise yourself with the parks layout and its show times, so you can schedule these into your day. Most people navigate their way through the parks clockwise – so to avoid the crowds go anticlockwise!
Take sunscreen and waterproofs; Orlando is well known for its lovely warm to hot temperatures so pack your sunhat/sunscreen etc but it is also common to have a heavy down pour now and then so pack a light weight waterproof, you won't regret it.
If it's too hot stay out of the parks; If the heat is getting a bit too much for the little ones then remember the parks are open until late (dependent on season) so you could stay away from the parks in the midday sun and also when they are at their busiest and then return when it's a bit cooler and usually a bit quieter later on in the day.
Comfy clothes & shoes at the parks; the parks will take their toll on even the fittest of families as you will be walking for miles! A 'must pack' is a pair of comfy shoes.  I would also suggest packing reins for the toddlers so they won't be able to run off into the crowds.  In addition to this I recommend packing a towel and a change of clothes especially for the kids as I'm sure they will be hitting many of the water rides.
Pushchairs; If travelling with toddlers then pushchairs are pretty essential – the lighter and easier it is to collapse and take on/off trams within the Disney parks the smoother the experience will be.
Camera; to capture all of those special memories make sure you pack your camera, charger and an extra memory card – there will be so many photo opportunities that you won't want to miss.
Voucher booklets – you can easily pick up booklets in hotels/malls which contain discounts for well known eateries.
Shopping malls – if you would like to make savings of up to 75% off top designer brands then head to the Orlando outlets, just remember the airline's weight restrictions so you don't get too carried away.
Hopefully some of these tips will help make your Orlando holiday just that little bit easier and just that little bit extra special for the whole family at the world's theme park capital!
Photos: Lisa Bettany, Imran.