In Marrakech it is very easy to eat well… what is not so easy is to choose between the myriad of scenarios, each one more evocative.
1. Le Tanjia
This lively oriental restaurant is located between the palaces of Bahia and El Badi and is perfect to devour a traditional pill of chicken or pigeon, if you dare. Le Tanjia boasts about subtly combining Moroccan art de vivre with Western details. Furthermore, there's a show: while the candles melt on the terrace of the top floor, overlooking the Jewish Quarter, the belly-dancers enter the scene shooting sensuality in all directions.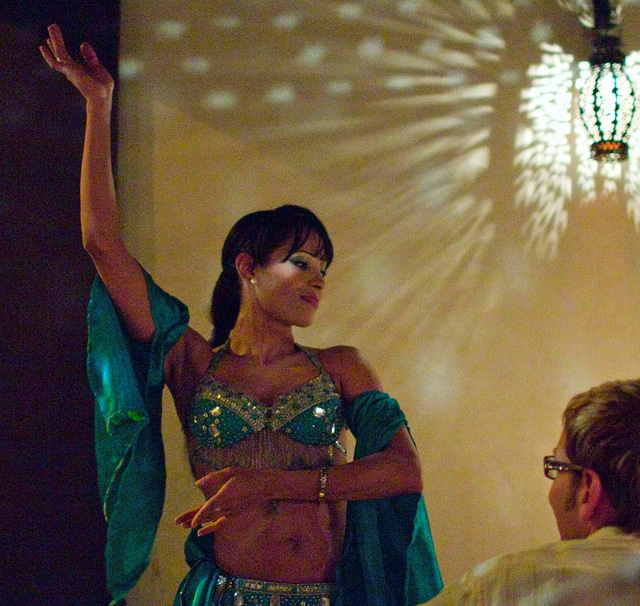 2. Bo-zin
Three kilometers from the city walls, this garden-restaurant-night bar is ideal for taking a bite of the Moroccan night. Its great attraction is the sophistication of the place itself. Another strenght is their cocktails, which provide a lively night to the jetset customers and foreigners in general. To delight some mouths, the menu offers outstanding dishes that blend flavors from such diverse cultures as French, Moroccan, Thai and Japanese.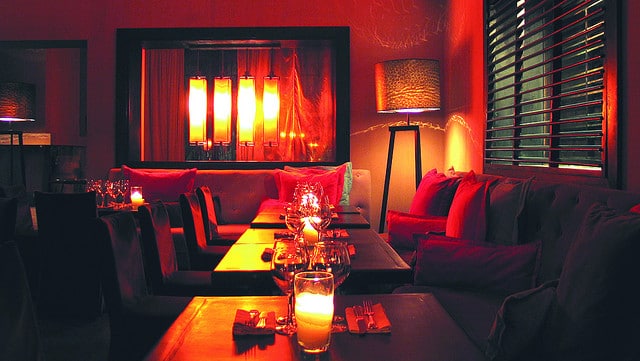 3. Le Foundouk
Select and elegant, Le Foundouk is, for its quality and good taste, a restaurant that has conquered such popular celebrities as Giorgio Armani. It has the added charm that one has to get lost to reach it. As a reference point you can take the Ben Youssef madrasa and from there you arrive at Souk Hal Passi, route of old inns and riads where trading caravans stopped by. One of them hides this super-chic restaurant where the specialty is a delicious lamb tagine.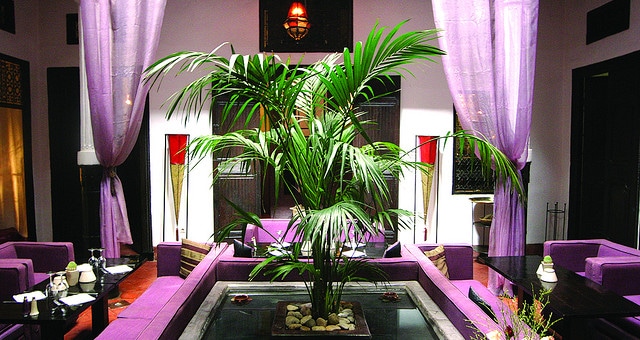 4. Kechmara Bar Restaurant
Although we love the Marrakech's medina (absolutely essential), this city has a modern side, Gueliz, much more European and crossed by wide avenus. Here the gastronomic offer gets multiplied and a good example is the Cafe Kechmara, minimalist and so cool it could perfectly be in New York. The terrace is a good place for lunch and to hear live music, one of its main attractions.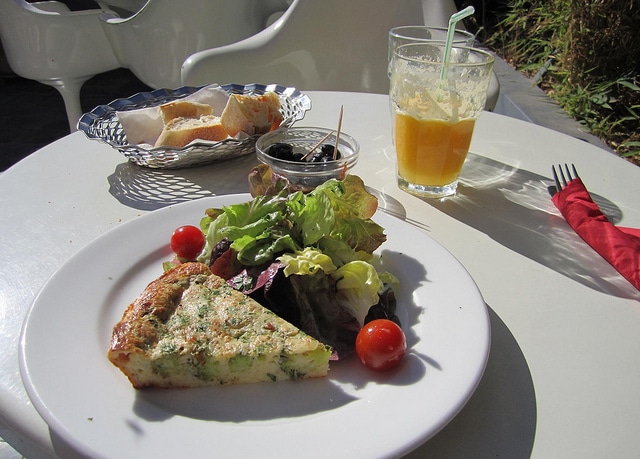 5. Cafe Arabe
Perfect for recovering from the exciting and labyrinthine souk, this cafe seems to come from the heart of the medina. The atmosphere, however, is pretty international-the price too, by the way-. The best of this is the terrace, as it rises much over the medina, giving that characteristic image of chaotic roofs. We assure you it's worth ordering one of their typical Moroccan teas or juices as well as any of the pasta dishes of the menu (the owners are from Rome!).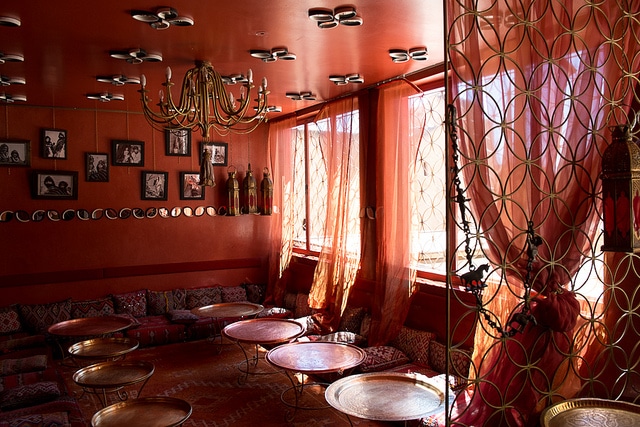 Photos: Nat Rocker, Hg2Hedonist, Louise and Marco de Waal.